Losing The Tony Soprano Role To James Gandolfini Worked Out Well For Michael Rispoli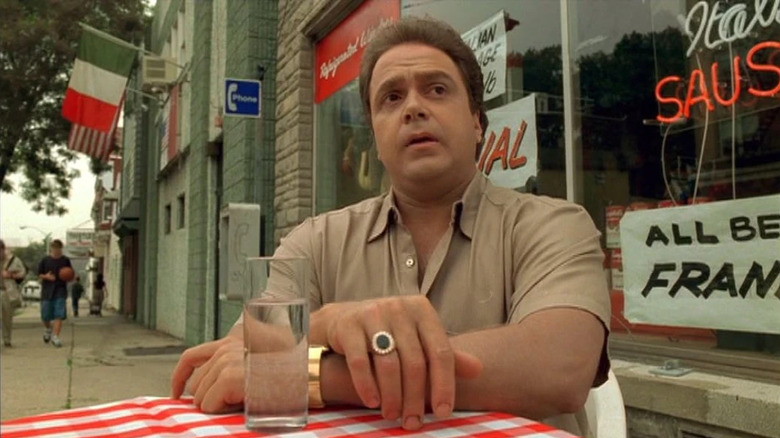 HBO
Acclaimed HBO series "The Sopranos" was no ordinary gangster show — it introduced audiences to the inner neuroses of a complicated anti-hero and his criminal work-life balancing act. While mobster Tony Soprano would be played by the late James Gandolfini, giving one of the most acclaimed television performances of all time, the lead role had no end of early contenders.
At one point, series creator David Chase had musician Steven Van Zandt, who had no acting experience, in mind to play the role with more of a comedic bent. Michael Rispoli was also up for the part; he told Imperioli and Schirripa on their Talking Sopranos podcast that he auditioned for Chase in New York, then did a test again in Century City, where he crossed paths with Van Zandt and "Jimmy" Gandolfini. For a hot second, the role was up in the air. Rispoli recalls:
"Jimmy and I, we were kind of coming up at the same time, and it would come down to the two of us for many roles. I got to be honest with you. Jimmy took more of those than I did. So I'm going to go back to Century City, and I went in to read, then Jimmy's going in, and I saw Jimmy and I go, 'Look. Jimmy, I'm across the street. When you're done, let's have lunch.' He came over, and then we sat down and had lunch. I said, 'Look. If it ain't me, it will be you, and good for you.' He said, 'Yes. If it's not me, it'll be you, and good for you.' He was very generous, Jimmy."
Van Zandt would eventually step into the shiny wingtip oxfords of Tony's consiglieri, Silvio Dante, while Rispoli would play Jackie Aprile of the DiMeo crime family.
Career opportunities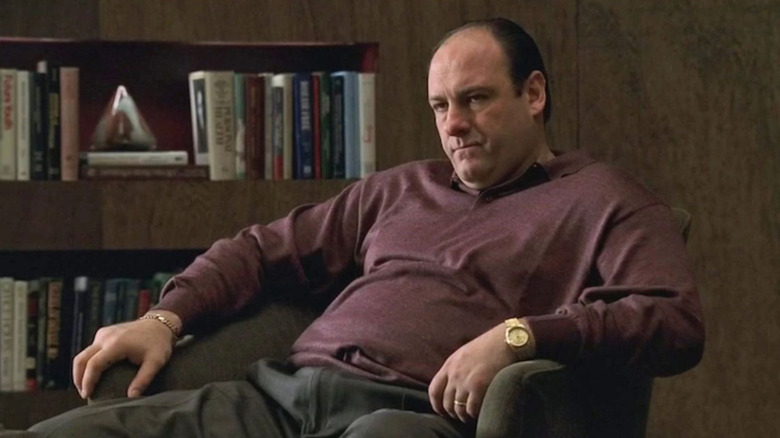 HBO
It's almost impossible to imagine anyone else playing Tony Soprano. At the time of the show's casting, Gandolfini had already played the heavy in the likes of "True Romance" and meaty stage roles like Charley Malloy in "On The Waterfront." The weightiness he brought to his parts continued with Soprano, and he landed the role after intense consideration from casting and Chase. His performance on the show's pilot episode was something Rispoli likened to piloting a plane: "[James] flew that plane up into the stratosphere. He became the first television astronaut." Rispoli went on to say that while he would have loved a shot at playing the title character, he sees the lost role as a blessing in disguise. He recalled on the podcast:
"Look, here's the thing. Jimmy got tied up with the show, which was a great thing to get tied up with, but it opened up other roles for me because he wasn't on the market. One night I went out with Jimmy and he said, 'You know they tell me when you do TV, all this work starts coming in. I got no work coming in.' I said, 'I'm getting all the work you're not available for!'"
Indeed, on a mob show, Rispoli's character shelf-life was as short as anyone else's. But he's since gotten plenty of work, recently seen in Michael Tolkin's biographical drama series "The Offer." The show concerns the journey to complete Francis Ford Coppola's holy gangster tome, "The Godfather," and Rispoli plays the recurring role of organized crime boss Tommy Lucchese.