The Rebellious Life Of Mrs. Rosa Parks: Release Date, Cast, & More For Peacock's Insightful Doc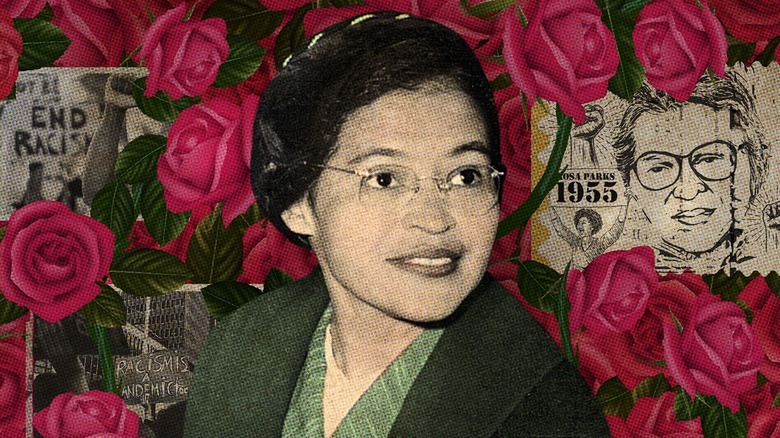 Peacock
(Welcome to ...And More, our no-frills, zero B.S. guide to when and where you can watch upcoming movies and shows, and everything else you could possibly stand to know.)
Known in history as the woman who once refused to give up her bus seat to a white man, Rosa Parks is the mother of the civil rights movement. However, her legacy as an activist extends beyond that one moment that sparked a nationwide movement. Parks led a long life dedicated to the future she for, and an upcoming film will chronicle her eventful life. 
"The Rebellious Life of Mrs. Rosa Parks," a documentary based on the best-selling biography by Jeanne Theoharis, takes a closer look at the life and achievements of Parks. In the official trailer, we get a sneak peek at the interviews and archival footage that illuminate her extensive battle against racial injustice and inequality. But when can you see it?
Release date and where to watch it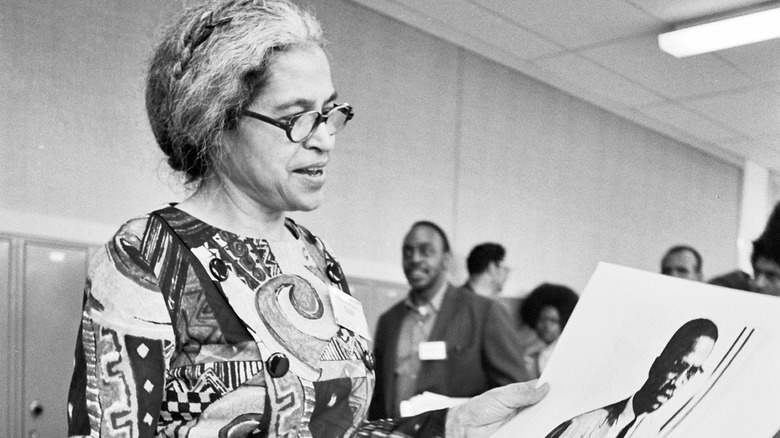 Peacock
"The Rebellious Life of Mrs. Rosa Parks" will begin streaming on Peacock this October 19, 2022. Owned by NBCUniversal, the Peacock streaming service is not new to the documentary scene. The platform has a plethora of other documentarian projects, ranging from miniseries like "The End Is Nye," to feature-length films like "Hell of a Cruise." They've also adapted documentaries for scripted television, such as the poorly-timed "Joe vs. Carole," albeit with mixed results.
Unfortunately, it does not seem like the Peacock original will be available elsewhere for purchase or rental. Their previous originals are exclusively tied to the streamer, with no options to rent or buy elsewhere. However, there always remains the possibility of it going to digital VOD or physical later down the road. After all, that's what HBO Max is doing with some of their original projects. 
Whos behind The Rebellious Life of Mrs. Rosa Parks?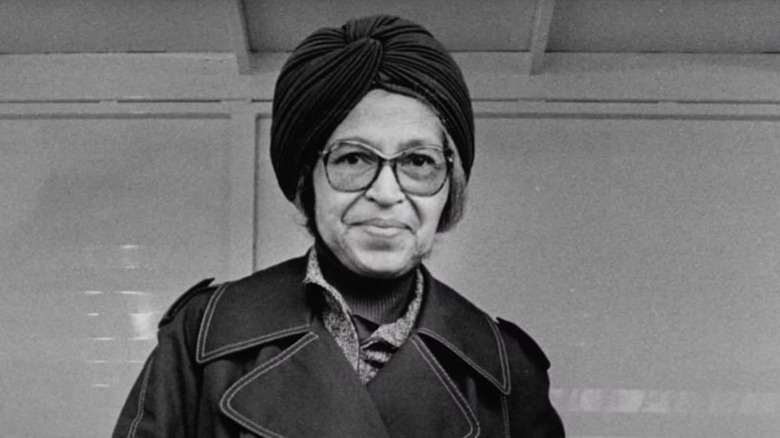 Peacock
Behind the scenes, Emmy Award-winning executive producer and journalist Soledad O'Brien produces "The Rebellious Life of Mrs. Rosa Parks" alongside Christalyn Hampton, Jo Honig, Patrick Conway, Yoruba Richen and Johanna Hamilton, the latter two also directing the documentary after previously handling "The Green Book: Guide to Freedom" and "Parched," respectively. Meanwhile, Lisa Gay Hamilton ("Jackie Brown," "The Practice") will be lending her voice to provide commentary as Parks. 
The film puts together personal stories told by Parks' family alongside interviews of scholars and activists, including Bryan Stevenson, Patrisse Cullors and Ericka Huggins, to showcase just how impactful she was during her lifetime. O'Brien hopes "The Rebellious Life of Mrs. Rosa Parks" will help tell the whole story, as she said in a press release: 
"The Rosa Parks of American history – the quiet, demure and tired seamstress taking a seat on the bus – is simply a fable. The real Rosa Parks, whom we explore in this film, is a lifelong activist, outspoken strategist and freedom fighter. My hope is that this documentary, alongside Jeanne's incredible book and the free teacher curriculum that she has created with Zinn Educational Project, helps to redefine Rosa Parks' legacy and lead to a fuller understanding of her place in history."
Watch the trailer
As the trailer suggests, it's important to not only know Parks' triumphs as an activist, but understand thepersonal journey that jumpstarted it all. There are so many details that basic lessons in school about her involvement in the civil rights movement do not cover. Through archival footage and poignant interviews, "The Rebellious Life of Mrs. Rosa Parks" has a unique opportunity to redefine how people see the activist icon.
Here's the official synopsis from Peacock: 
The Rebellious Life of Mrs. Rosa Parks, based on the bestselling biography by Jeanne Theoharis and executive produced by award-winning journalist Soledad O'Brien, takes a deeper dive into Rosa Parks' often overlooked breadth of accomplishments and the impact of her fight to overcome racial injustice. Detailing her achievements beyond the mere fraction of Parks' life taught in schools, the film takes a deeper dive into the groundbreaking actions spearheaded by Rosa throughout the course of the civil rights movement.