Kate Mulgrew Looks Back On Mrs. Columbo, Her Short-Lived Columbo Spin-Off [Exclusive]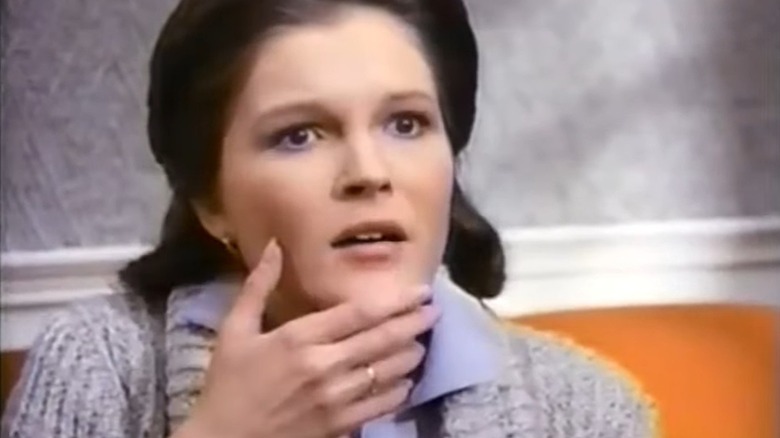 NBCUniversal
Actress Kate Mulgrew has had a long and storied career. Although perhaps best recognized as Captain Janeway on "Star Trek: Voyager" or Red on "Orange is the New Black," Mulgrew's TV career goes back to the 1970s when she appeared in 409 episodes of the soap opera "Ryan's Hope." But Mulgrew landed her first starring role in 1979 — when she was only 24 — playing the title character on the short-lived detective spinoff series "Mrs. Columbo." 
To explain: "Columbo" was a popular detective series that first began regularly airing in 1971. "Columbo" starred Peter Falk as the title character, a police lieutenant whose first name is never officially spoken (although fans will be able to tell you that it's Frank). The gimmick of the series was that audiences were allowed to watch the perpetrators commit their crime right in a given episode's opening act. Columbo wouldn't be called in to investigate until later in said episode. Given his detached way of speaking, distracted demeanor, and slovenly, rumpled appearance, Columbo was often underestimated. At the end of his investigation, Columbo always seemingly lost the thread when confronting his suspects, and was always ready to leave the room defeated. Then he would turn around with a "Just one more thing ..." and proceed to lay out the perpetrator's entire crime in perfect detail. It was a formula that carried Columbo through 10 seasons and 69 episodes and TV movies. 
Throughout the series, Columbo would often allude to his wife, whom he only referred to as "Mrs. Columbo." This mysterious off-screen wife, as Columbo told it, would dictate a lot of his behavior. The wife's absence was so noticeable that one could be forgiven for assuming Columbo was not married and he had made her up. 
Who's the better detective?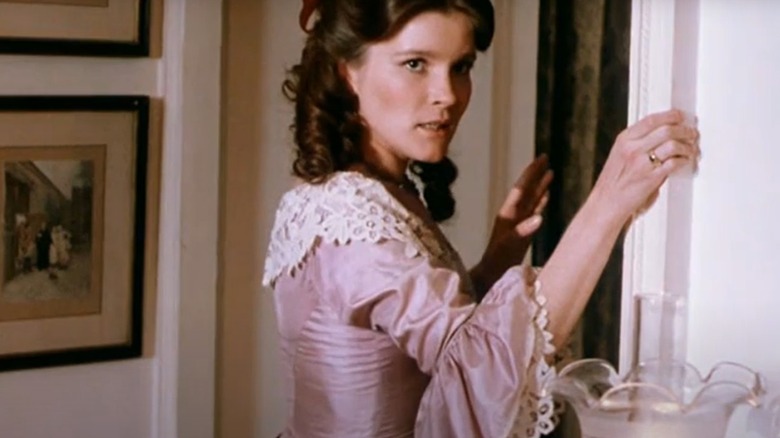 NBCUniversal
In 1979, however, Mrs. Columbo became very real, as Mulgrew stepped into the role and made her flesh for the first time. In a recent interview with /Film, Mulgrew talked briefly about "Mrs. Columbo," and who was a better detective between the two. When the question was put to her blankly, Mulgrew was diplomatic, of course:
"Oh, you put me in a very difficult spot here, don't you? I mean, I want to say Mrs. Columbo. But we did love Peter Falk as Colombo, didn't we? Although Mrs. Colombo was a hell of a detective, wasn't she? Because she had a sort of her own curious eccentricity, her own odd approach, which I thought was quite novel. It was very well-written. It was very well done. I'm sorry it didn't get a longer run."
Mrs. Columbo was not a police detective, but an investigative reporter, and was most certainly not slovenly. She still had a laidback and straightforward demeanor, but Mrs. Columbo was not one to nap on couches. Indeed, Mrs. Columbo was active and curious, often enthused to be taking part in a mystery. All this while looking after a daughter named Jenny (future rock star violinist Lili Haydn). One can see why Mrs. Columbo would be a good match for Columbo, but also how she was able to stand on her own as a strong, intelligent character. 
"Mrs. Columbo" is not currently streaming on any major service in any official capacity, but if a resourceful internet surfer can find any episodes, they'll find a delightful spin-off that features a similar tone to "Columbo" while standing apart as its own entity. 
When Mrs. Columbo got divorced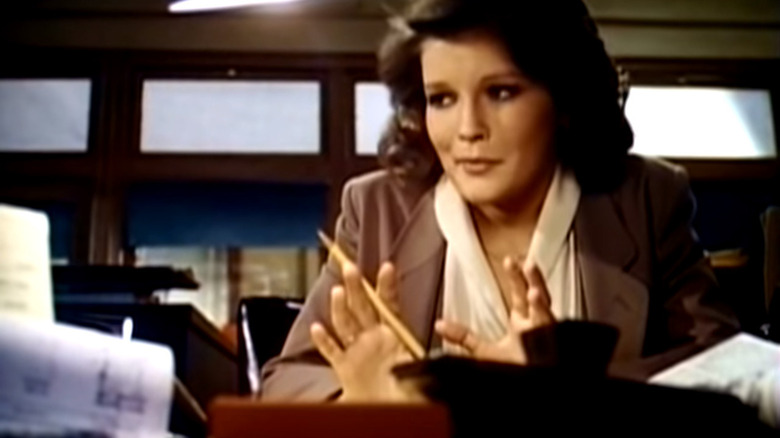 NBCUniversal
The show also managed to, like the original, bag a fair number of impressive guest stars and recognizable supporting players, including Donald Pleasance, Robert Culp, Dee Wallace, Ian Abercrombie, Cameron Mitchell, David Rasche, Armand Assante, and Ted Danson. Additionally, a few other "Star Trek" actors, past and future, would appear on "Mrs. Columbo," including Bibi Besch, Joanne Linville (a Romulan commander from the original series), and René Auberjonois. 
In the spirit of the original show, Mrs. Columbo's husband was rarely mentioned, and her first name was initially kept vague. These details would, however, be changed when the show underwent a massive retooling partway through its very brief 13-episode run. While it was made clear in publicity materials that the young Mrs. Columbo was indeed Columbo's wife, it wasn't enough to attract viewers, and the studio decided to divorce "Mrs. Columbo" from the original series ... and quite literally. One the show's sixth episode, all of a sudden Mrs. Columbo's name was changed to Kate Callahan, having divorced from her husband, a man she now called Philip. The titles of the episodes began to appear variously as "Kate the Detective" and "Kate Loves a Mystery." Same cast, same character, but the mythology was cut off. She was Columbo no more.
Peter Falk is on record for disliking the show. Ratings were always low, and after eight episodes of the retooled version, it was canceled. "Mrs. Columbo" has never been made available on home video in the United States, other than single episodes included as bonus features on "Columbo" DVD box sets. 
Mulgrew, now 67, is a capable and hardworking actress who has already reprised an old role on "Star Trek: Prodigy." Perhaps if we ask nicely enough, Peacock will revive "Mrs. Columbo."