Worf Is A Pacifist And Geordie Is A Family Man In Star Trek: Picard Season 3 [NYCC]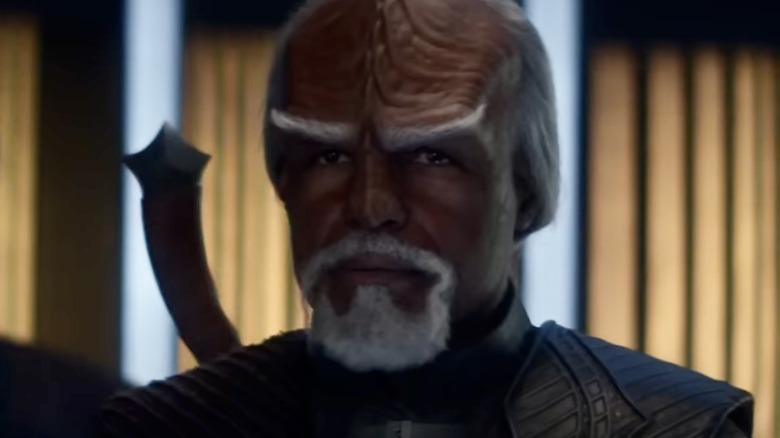 Paramount
In its third and final season, "Star Trek: Picard" is going out with a bang by bringing back fan-favorite characters from "Star Trek: The Next Generation" for one final reunion in the final frontier. The most recent trailer for "Picard" season 3, coming out of New York Comic Con (NYCC) this weekend, showed familiar faces like LeVar Burton, Michael Dorn, Jonathan Frakes, Gates McFadden, Marina Sirtis, and Brent Spiner springing back into action as their "Next Generation" characters. However, as we catch up with Dorn and Burton as Worf and Geordie La Forge in season 3, they're in a different place than they were when we last saw them.
In the trailer, there's a line where Worf says, "I now prefer pacifism to combat," which seems to fly in the face of his combat-driven Klingon culture. /Film's Ben F. Silverio was in attendance at the NYCC panel for "Picard" this weekend, where Dorn elaborated on the character's ongoing "Star Trek" evolution, saying:
"Worf is on a journey. He's always been on a journey, and I was very fortunate that the producers incorporated both of our ideas about where he was going to go. There's a lot of things that I wanted to keep, and a lot of things that they actually convinced me to change about him. And I think that we will recognize a lot of Worf, and we won't recognize a lot of Worf. Which is wonderful, I love that as an actor."
Keeping up with the La Forges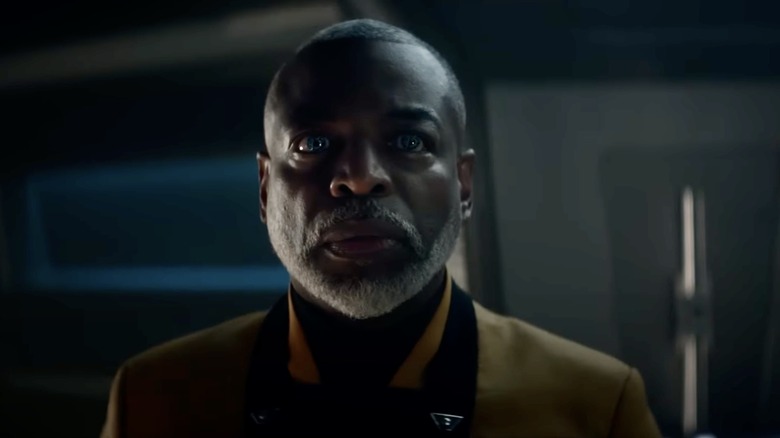 Paramount
The last time we saw Worf and Geordie La Forge was in the final movie with the "Next Generation" cast, "Star Trek: Nemesis." That movie came out back in December 2002, so by the time "Picard" season 3 hits Paramount+ in February 2023, it will have been two full decades since those characters were onscreen. That's plenty of time for a man to start a family, and indeed, Geordie La Forge comes into "Picard" having raised a couple of daughters offscreen.
"Geordie was never in a healthy relationship," Burton said at NYCC. "I'm happy to report that when we meet him, Geordie is not only married, he has two daughters."
La Forge's older daughter, Sydney, is played by Ashley Chestnut, and you can catch a glimpse of her at the helm of the USS Titan in the new "Picard" season 3 trailer, after Picard says, "La Forge, gun it!" Meanwhile, Geordi's younger daughter, Ensign Alandra La Forge, is played by LeVar Burton's real-life daughter, Mica Burton.
"Star Trek: Picard" season 3 premieres on Paramount+ on February 16, 2023.