Werewolf By Night Director Michael Giacchino Was Clearly Born To Make A Marvel Monster Movie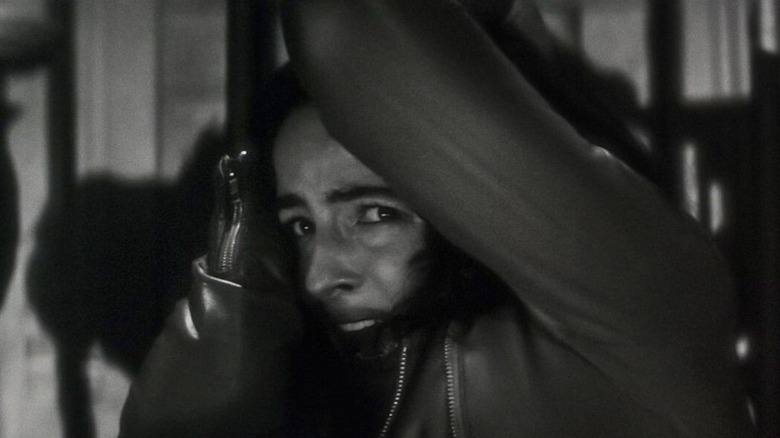 Disney
There are several notable film directors who also compose music for their own work. Clint Eastwood springs immediately to mind, as does John Carpenter. Charlie Chaplin composed music for his own movies in the '20s and '30s, and the acclaimed Chilean filmmaker Alejandro Amenábar ("While at War," "The Sea Inside") also constructs his own soundtracks. Often, too, pop stars and musicians will direct their own music videos. 
Rarer, however, is the established, award-winning composer who moves from music into noted commercial directing. As far as this author can tell, Michael Giacchino might be the first. 
Giacchino is, of course, one of the more prolific and high-profile film composers currently working, having composed the music for several Pixar animated features, winning an Academy Awards for his work on "Up." Giacchino also won a Grammy for the soundtracks to "Up" and "Ratatouille," and won a Primetime Emmy for his musical work on the TV series "Lost." There's no reason to believe he won't also win a Tony Award later in his career (perhaps when a Pixar film is adapted to Broadway), making him the world's 18th competitive EGOT.
Goacchino's directing work has seemingly stemmed from his prolificacy among popular genre franchises. In addition to several Pixar films, Giacchino has also composed for "Star Wars," "Mission: Impossible," "Jurassic Park," "Batman," "Planet of the Apes," and notably for this article, three "Star Trek" feature films and five movies in the Marvel Cinematic Universe. His association with Trek led him to direct an animated episode of "Short Treks," and his association with the Marvel Cinematic Universe led to his direction of the new TV special "Werewolf by Night."
Monster Challenge and Ephraim and Dot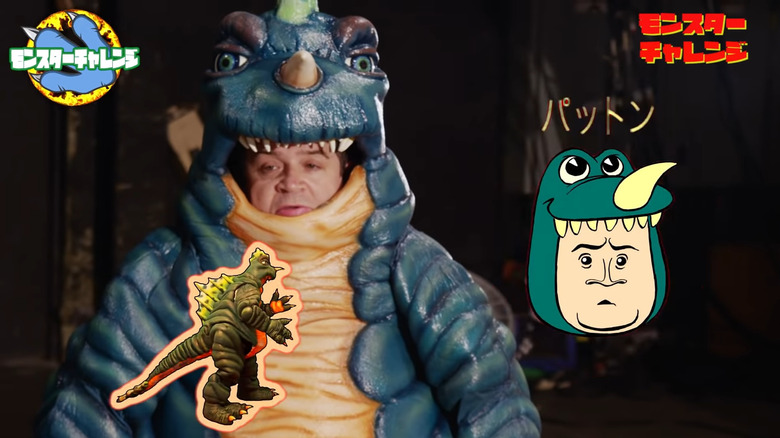 Michael Giacchino
With "Werewolf by Night," Giacchino has now served as a director three times. 
His first effort was a 13-minute comedy short called "Monster Challenge" starring Patton Oswalt as himself. In the short, Oswalt has taken a job far away from his family on a Japanese game show. Amy Brenneman plays his wife and Olivia Allchin plays his daughter. The game show is a busy and confusing experience for Oswalt, who is asked to wear a kaiju costume. He wins a cash prize for besting another actor in a kaiju costume. Oswalt is elated to have won, not knowing he is scheduled to be trashed by Benedict Wong in an upcoming rematch. Dermot Mulroney and Tom Everett Scott also appear. The short is proof positive that Giacchino has a definite affection for monsters and genre movies. 
In 2019, Giacchino directed "Ephraim and Dot," a short included as part of "Short Treks." If one might recall, "Short Treks" was the stop-gap "Star Trek" series meant to fill out the CBS All Access schedule in-between seasons of "Star Trek: Discovery." The shorts typically made use of existing sets, but often only involved one or two recognizable "Discovery" actors. In one, Cadet Tilly (Mary Wiseman) was alone on the ship with a mysterious stranger. In another, the U.S.S. Discovery was empty and being explored by a new character. 
Giacchino's "Ephraim and Dot" is about a silent space-dwelling tardigrade who lives in the cracks and crawlspaces of the original U.S.S. Enterprise. The tardigrade runs afoul of a Starfleet repair drone, but eventually befriends it. The short follows the Enterprise through its destruction in "Star Trek III: The Search for Spock." William Shatner, George Takei, and Ricardo Montalbán appear in archival voice recordings.
Werewolf by Night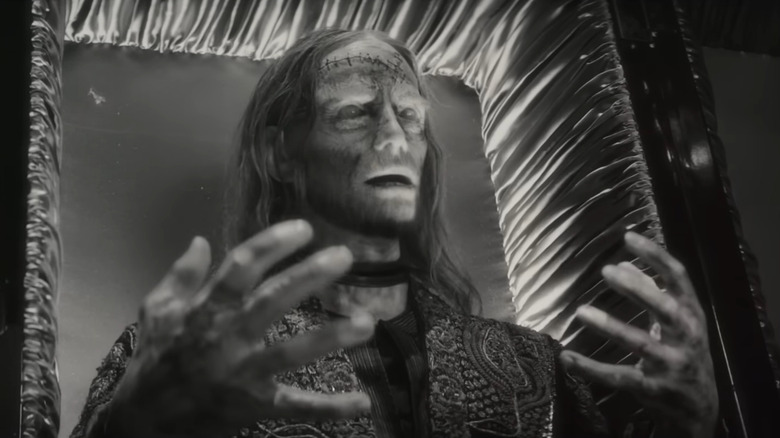 Disney
"Monster Challenge" was a surreal and self-aware homage to Japanese television and to the clunky joys of kaiju movies. "Ephraim and Dot" had a palpable eye trained on Trek's notions of relative timelines and miniscule perspectives. As a director, Giacchino clearly loves the fineries of certain genre tropes, and the aesthetics of sci-fi and horror. He is certainly capable of linking his films to larger extant franchises — he would have to on "Star Trek" — but it also seems to be a secondary concern of his.
As such, Giacchino was uniquely qualified to make something like "Werewolf by Night," a TV special that exists within the MCU, but doesn't look like any of the franchise's previous entries. Rather than taking the boldly colorful, blandly efficient, hazy CGI landscapes of most MCU movies, "Werewolf by Night" was made to resemble George Waggner's 1941 classic "The Wolf Man." Giacchino shot his film in black and white, and even included some fake film scratches and cue marks for authenticity. Giacchino's thesis was laid out clearly with his inclusion of Ulysses Bloodstone, presented as an animatronic zombie in a coffin sporting outsize Frankenstein stitches in its forehead, and who stiffly gesticulates as it talks. The practical effect lends a warm, familiar corniness to "Werewolf" that fans of classic Universal horror films may recognize (and, of course, Giacchino supplies his own throwback score).
"Werewolf" also features its share of action, but it's presented with a refreshing increase in violence. For the first time in the MCU, there appears to be spilled blood. 
Monster mayhem has a different flavor than superhero mayhem, and Giacchino seems to have no impulse to the latter. And thank goodness. The former is preferred. If Giacchino ever makes an MCU feature film, one can be sure it will be unique.