Larry David Put His Job On The Line For A Series-Defining Seinfeld Episode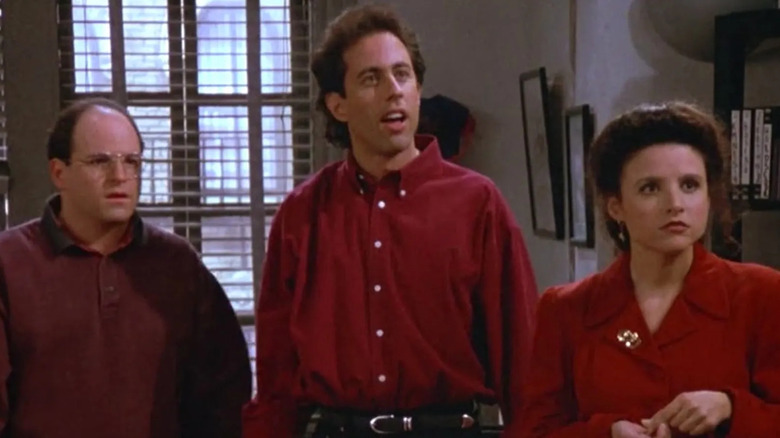 NBC
"Seinfeld" was a complete reinvention of the sitcom. There's a clear delineation between shows that came before "Seinfeld" and shows that came after. From the interweaving plot structure of the episodes to the complete lack of morality of the main characters, the show changed the way television comedy worked.
A lot of this was due to Larry David, who created the show along with comedian Jerry Seinfeld. David was a fairly successful comedian in his own right, working as a standup and having a brief stint writing for "Saturday Night Live" in 1984 and 1985. But it wasn't until he took the helm of "Seinfeld" that he really let his true potential show. David is willing to push the limits of comedy, unafraid to tackle any topic and unafraid to alienate audiences. It was this attitude that led to the inception of one of the most famous episodes of "Seinfeld," season four's "The Contest."
The episode, which centers around the main characters having a contest to see who could go the longest without masturbating, toed the line of being too risqué for television at the time. According to a Vulture interview, David didn't even want to share the idea:
"By the way, [the idea] was in my notebook for some time, and I never even mentioned it to Jerry [Seinfeld], because I didn't think there was any way that he would want to do it, and I didn't think there was any way the show actually could get done on the network. So it took me a couple years, you know, to even mention it to Jerry, because it didn't even occur to me that it was a possibility. But he was all for it."
With Jerry on board, Larry was ready to make the contest a reality.
Risking it all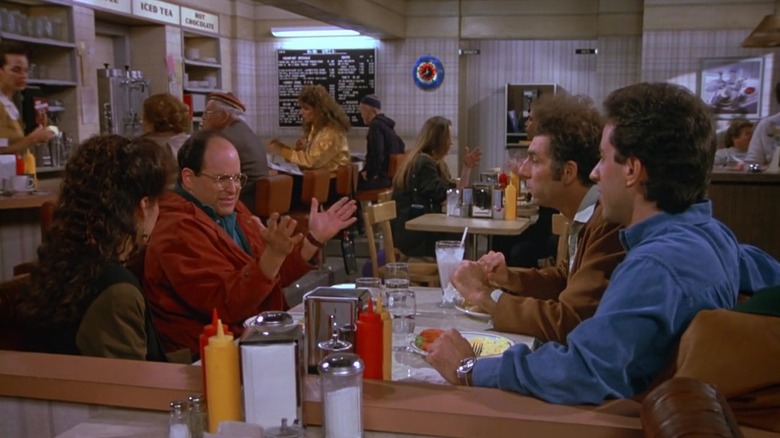 NBC
According to the Vulture piece, David feared for his job if the NBC executives didn't like "The Contest," even considering quitting himself. He recalled:
"I remember being nervous because the NBC executives were there. I really had this thing going on in my head where, well, if they don't like it, I'm just going to quit the show. I really had this built up in my head where, there's no way they're going to do it and I'm just going to quit if they don't do it."
But to David's delight, and fortunately for all fans of comedy, the reading went well. He continued:
"As soon as the read-through started, the laughs were huge. Big, satisfying laughs. I would glance at [the executives'] faces and they seemed to be enjoying it. You could sense it was a very special show. Then we all walked back to our office afterwards and I think one or two NBC executives were there and they had nothing. They just said, 'Very funny.' And I was shocked."
"The Contest" ended up being made and it became one of the most popular episodes of the series. People still quote it, calling themselves "the masters of my domain" to this day. This risk taken by David is why he's still successful in television today, even after 11 seasons of "Curb Your Enthusiasm."
David's honesty, both in comedy and with himself, are his greatest assets. When asked in an interview how he came up with the idea for "The Contest," he responded characteristically wittily by saying, "You write about what you know." 
Ultimately, Larry David's ability to turn awkward real-life scenarios into comedy is what makes him a comedy legend, and that's why "Seinfeld" still holds up as one of the all-time great comedies.