Curb Your Enthusiasm Season 12: Everything We Know So Far About The Return Of Larry David's HBO Series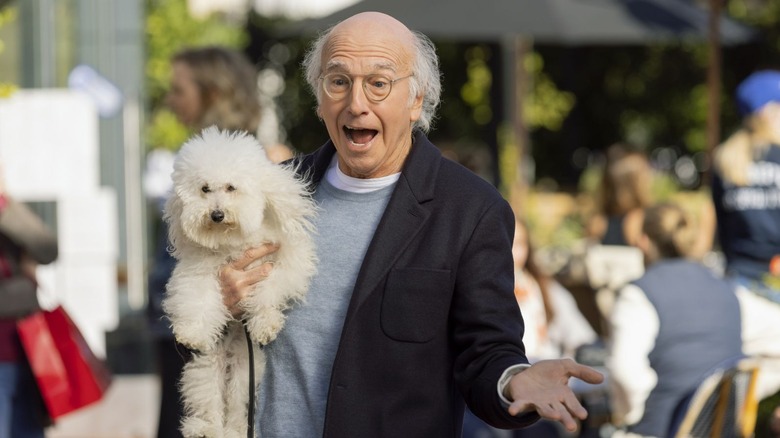 HBO
Larry David will be back for more laughter and shenanigans in another season of "Curb Your Enthusiasm," a hilarious sitcom about basically nothing. Since 2000, the American comedian and "Seinfeld" co-creator has played a fictionalized version of himself in the series, stumbling his way through the city of Los Angeles. He hangs out with his wife and manager, meets celebrities, and gets frustrated from time to time. His curmudgeonly personality gets him into trouble more times than he has the patience to deal with (but it's usually all good).
"Curb Your Enthusiasm" has often been described as HBO's version of "Seinfeld." The dialogue is mostly improvised from the actors (each episode does, however, have a loose outline). It's a perfect time for anyone who wants to sit back and laugh. The show's 11th season wrapped in December 2021, and it has been officially renewed for season 12. While most details for the new season are being kept under wraps, here's everything we do know about it.
There will be more improv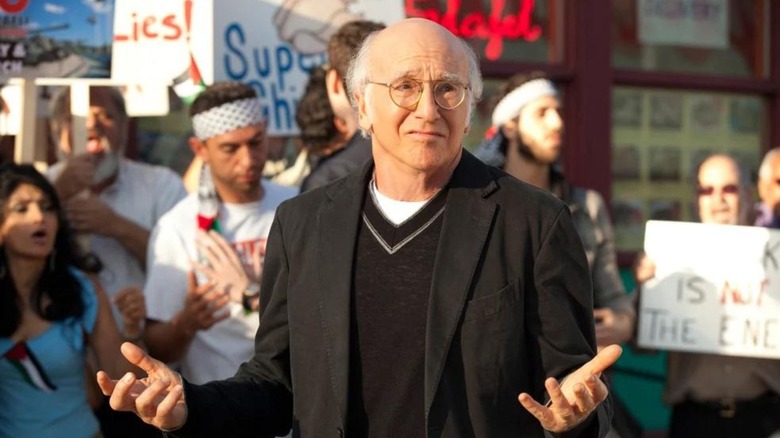 HBO
WarnerMedia made the official announcement on August 23, 2022, citing that "Curb Your Enthusiasm" will continue to showcase how the most "trivial details" that take place in our everyday lives can cause a "catastrophic" chain of events. Only in the Larry David-starring series can a character steal shoes from a Holocaust museum, fake a disability, and ask a child to refund him for a $1 lemonade because he's disappointed by it. 
Through 11 seasons of the comedy series, filming took place without a script, and cast members ad-libbed their way through the episode with a little help from a scene outline. David will return at the helm for season 12, and executive produce the show. He will be joined by executive producers Jeff Garlin and Jeff Schaffer, and co-exec producers Laura Streicher and Jennifer Corey.
Here's what Larry David has to say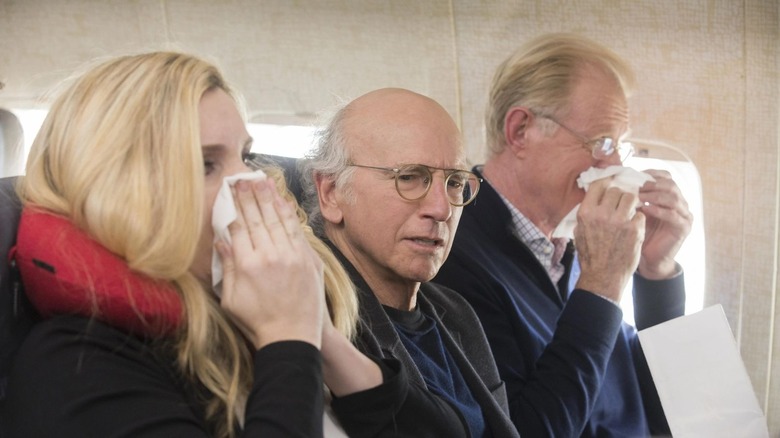 HBO
While many thought "Curb Your Enthusiasm" would end with season 11, it seems like Larry David and HBO weren't ready. The award-winning meta-comedy series will be back, and David is thrilled to portray himself again. The performer described his 11-season experience as "the greatest honor" of his life and joked about being a "multifaceted, multitalented man" who now knew more about himself than he did before:
"He speaks six languages, brines his own pickles, and spearheads a national movement to install a bidet in every home. I've also been told from numerous sources that he is the most generous of lovers. I am so excited to once again transform into this force of nature. I only pray that I can do him justice."
While there's no confirmed storyline for season 12 yet (it's all improvised, remember!), Amy Gravitt, the Executive Vice President of HBO Programming, promises "Curb Your Enthusiasm" will continue making viewers "laugh and cringe in equal measure." We can't wait.
The cast will be back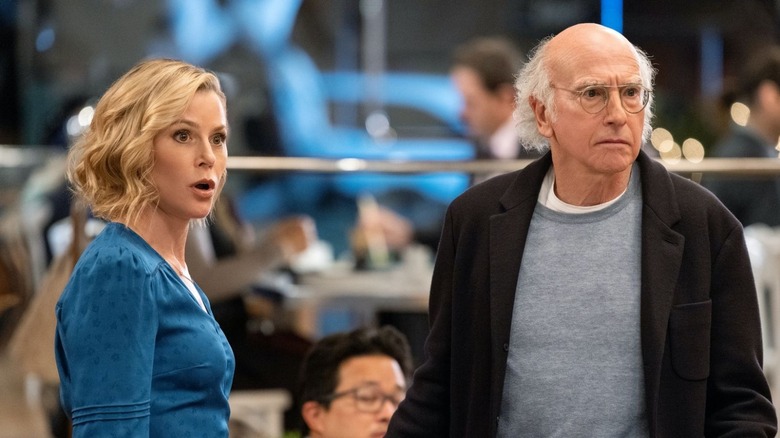 HBO
Excluding Larry David, who plays a tactless, exaggerated version of himself, "Curb Your Enthusiasm" also stars Jeff Garlin, Susie Essman, Cheryl Hines, Richard Lewis, J.B. Smoove, Vince Vaughn, and Ted Danson in an ensemble cast. From Jon Hamm ("Mad Men") to Lin-Manuel Miranda ("Hamilton") and Bob Odenkirk ("Better Call Saul"), the series has seen various guest celebrity cameos over the years. Season 12 is expected to follow suit. That's all we know for now — we'll let you know when there's more!
All 11 seasons of "Curb Your Enthusiasm" are streaming on HBO Max.