How Werewolf By Night Intends To Expand The Marvel Cinematic Universe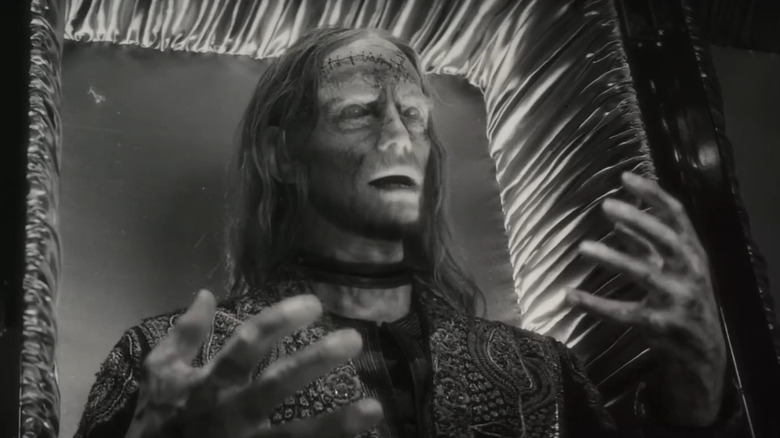 Marvel Studios
When you look at how the Marvel Cinematic Universe started and where it is now, you'll notice that it's landed itself in a very unusual spot. After all, Marvel Studios spent well over a decade putting together a series of films that would ultimately pave the road to their big finale. Since then, Phase 4 has been taking a looser approach to the MCU, which feels oddly fitting given that our world and Marvel after "Endgame" had to follow a cataclysmic event, and the subsequent projects that followed were thematically asking themselves "well, what the hell do we do now?"
It feels like we've been inundated with an influx of projects across multiple platforms with little time to actually process them. The most exciting prospect to come out of this, however, is a studio in experimentation mode. Projects like "Wandavision," "Multiverse of Madness" and "What If?" made it clear that the MCU was now free to play around a bit and see what sticks, and they've still only begun to tap into the weird stuff.
What else lies beyond the world of the "Avengers" in the Marvel universe? Well, according to producer Brian Gay, with a special presentation project like "Werewolf By Night," you're about to find out. In an interview with ScreenRant, Gay talks about how the "Special Presentation" banner that precedes "Werewolf by Night" acts as a way to explore other aspects of the MCU that you may not have even known were there all along, calling it an "appetizer" of sorts.
'Everything that you thought you knew, there was even a layer that you had no idea about'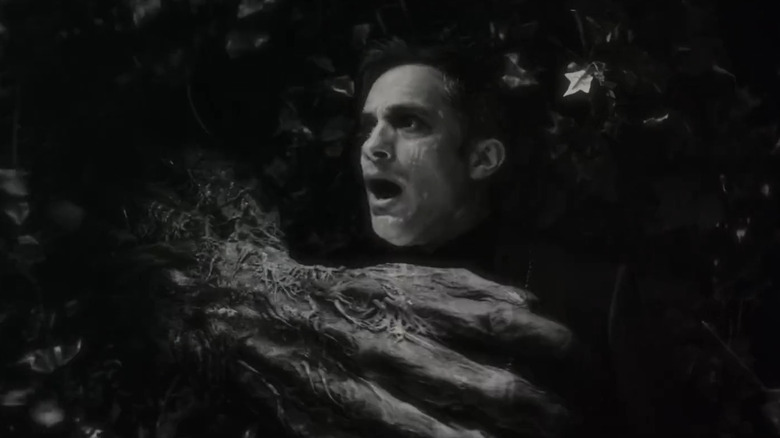 Marvel Studios
Directed by "The Batman" composer Michael Giacchino, "Werewolf By Night" runs about an hour long, which means that the story isn't big enough to sustain a feature film, let alone a Disney+ series. But there's a genius in having this option open to the world of the MCU. Gay elaborates further by mentioning how all of the Marvel Studios projects have dealt with superheroes, extraterrestrial activity, and the multiverse, but with "Werewolf By Night," you're entering a whole new world of monsters within the crevices of what we already know (via ScreenRant):
"The idea with this special is that, "Well, if you look in that corner, it's kind of shadowy and dark down there, and what happens if you peek back behind that," and you start to see that there's a world of monsters underneath all of this [...] That was the idea that we wanted to set up this concept that, 'Hey, everything that you thought you knew, there was even a layer that you had no idea about.'"
I can't say too much without giving all of its secrets away, but rest assured, if you're looking for a new kind of flavor to the MCU, "Werewolf By Night" possesses it. We've been privy to the world of gods, so now it's time to let the monsters have some fun.
"Werewolf by Night" will premiere on Disney+ on October 7, 2022.