Here's When You Can Watch Beast At Home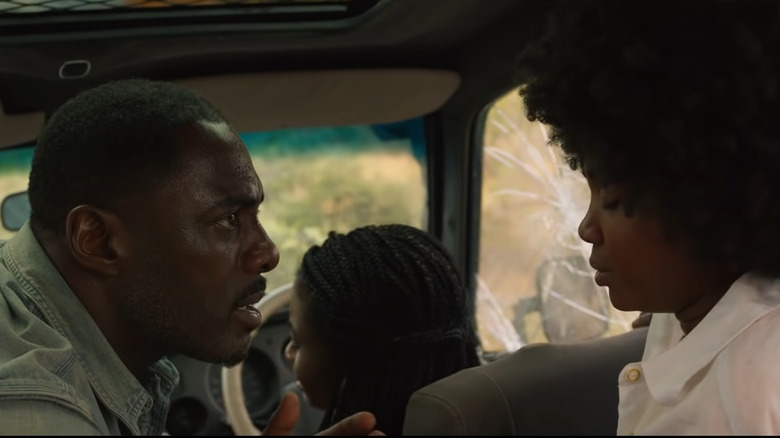 Universal Pictures
Idris Elba versus a giant lion is the best pitch ever for a film. "Beast" was released by Universal Pictures in August of 2022, but you'll be able to watch him battle the giant cat at home less than two months later. 
All Idris Elba's recent widower Nate wanted to do was take his daughters to a game preserve in South Africa to see where their mother grew up, and they get attacked by a rogue lion. This man-versus-nature story is a simple one that takes inspiration from films like "Jaws" and "Jurassic Park," as our own Josh Spiegel said in his /Film review. 
"Beast" is coming out on 4K UHD, Blu-ray, and DVD, as well as Digital and streaming on Peacock. There are some fun extras on the home video side as well. 
The thriller follows recently widowed Dr. Nate Daniels (Idris Elba) and his two teenage daughters (Iyana Halley and Leah Sava Jeffries) as they travel to a South African game reserve managed by Martin Battles (Sharlto Copley), an old family friend and wildlife biologist. However, what begins as a journey of healing soon turns into a fearsome fight for survival when a lion, a survivor of bloodthirsty poachers, begins stalking them.
Where to stream, rent, or buy Beast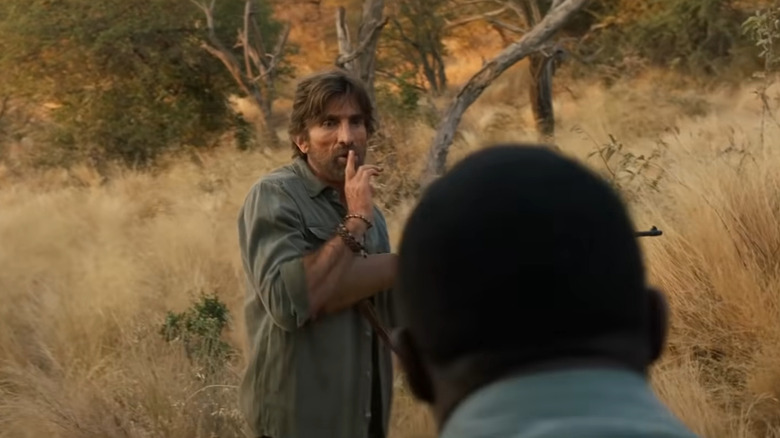 Universal Pictures
"Beast" will begin streaming on Peacock on October 7, 2022. Here are the bonus features you'll get if you pick up "Beast" on DVD, Blu-ray on October 11, 2022, or Digital on October 7, 2022:
Deleted scene –- Watch an exclusive unreleased scene from Beast
Man vs. Lion: The Final Battle -– Go inside the epic final battle between Nate and the beast himself as director Baltasar Kormákur, star Idris Elba, and key members of the VFX team walk us through putting it all together.
Creating the Beast -– The vicious title character of Beast is no ordinary lion. He's bigger, he's meaner, and he's got an axe to grind against humanity. Sit down with director Baltasar Kormákur as he explains what he envisioned for the "Beast."
Making it Real: The Wounds -– Sit down with prosthetics supervisor Clinton Smith and prosthetic assistant Daleen Badenhorst as they walk us through all the gory details of creating realistic-looking slices, gashes, and tears caused by a massive, predatory lion.
Filming in the Beast's Territory -– Visit Limpopo South Africa where the cast and crew of "Beast" traveled to capture all the vistas, planes, and mountains of Africa authentically on film.
Family Bond: The Cast of the "Beast" -– Meet the family at the heart of this story as director Baltasar Kormákur and cast members Idris Elba, Iyana Halley, and Leah Jeffries take us inside their characters' journeys as they come together and heal in the direst of circumstances.
A Lion's Pride -– Learn the tragic truth of lion poaching with this factual piece that takes viewers inside the fight to protect the big game of Africa.
You have to love a lion with "an axe to grind against humanity."