Here's How To Watch Marcel The Shell With Shoes On At Home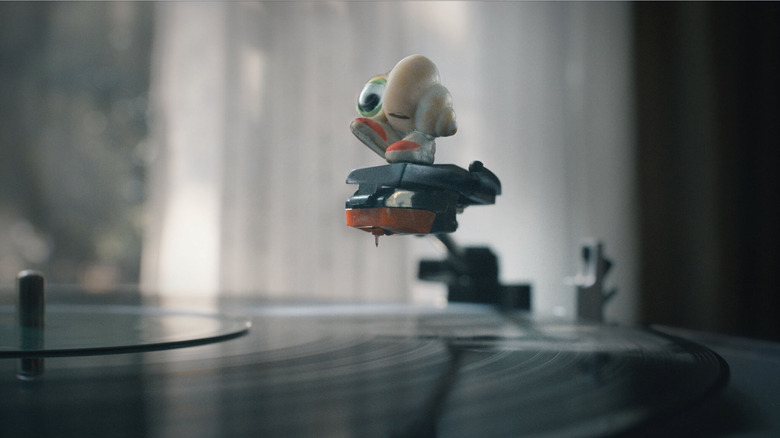 A24
For those seeking a quick injection of heart and whimsy into their lives, "Marcel the Shell with Shoes On" is now available to watch from the comfort of your own home. With the movie having been one of the surprise hits of summer 2022, people are going to want to get their hands on the movie fast. Whether you want to rewatch the movie or are looking to have your first encounter with America's favorite shell, we have you covered.
"Marcel the Shell with Shoes On" is now available to rent and own on Blu-ray and digital. The physical Blu-ray release, coming to us from the good people at A24, includes a variety of goodies for all of Marcel's many admirers. It comes with an 80-page booklet, a featurette about the making of the film, special commentary from the filmmakers, and a collection of the original "Marcel the Shell with Shoes On" shorts. With all those extras included, you should never have trouble getting your fix of Marcel!
If a physical copy of the movie doesn't interest you, there are opportunities to purchase it through digital movie services as well. Microsoft lists the movie as costing $5.99 for a 30-day rental, or $19.99 for a full purchase.
Is Marcel the Shell with Shoes On streaming?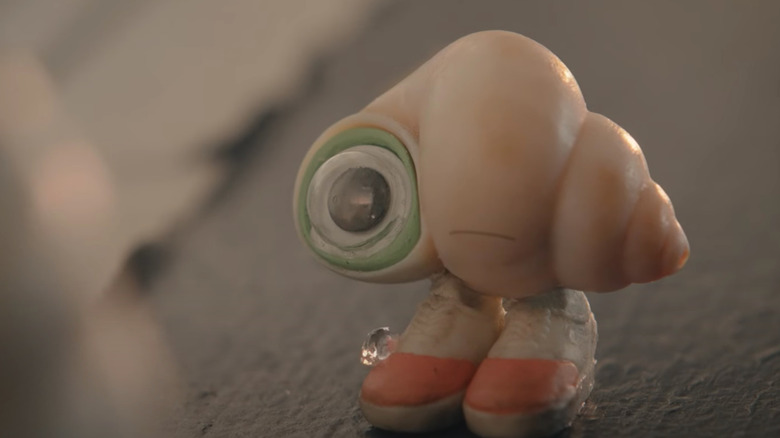 A24
At this time, there are no publicly announced plans to put "Marcel the Shell with Shoes On" on any digital streaming services. These things are always changing, however, and it would surely be a mistake for the likes of Netflix, Hulu, HBO Max, or one of the other big streamers not to jump on board with the shelled sensation that's sweeping the nation.
The movie follows the story of documentarian Dean (played by the film's director, Dean Fleischer-Camp), who discovers a wonderful little guy named Marcel in an Airbnb he's staying in. Marcel (Jenny Slate), a talking shell adorned only with a pair of shoes, is living in the home with his grandmother, Connie (Isabella Rossellini) as well as his pet ball of lint, Alan. Inspired by Marcel, Dean decides to start making short films about Marcel's life. The films quickly become an internet sensation, and now both Dean and Marcel have to learn to deal with the increased attention internet fame brings, all while caring for the failing health of Connie and trying to locate Marcel's missing family.
The film is funny, adorable, and at times extremely touching. You can read more in /Film's official review of the picture. It's a lovely little film that the whole family can enjoy with a surprisingly stacked cast, so there's good reason to make it yours now!