One Agents Of SHIELD Departure Hit Joel Stoffer Particularly Hard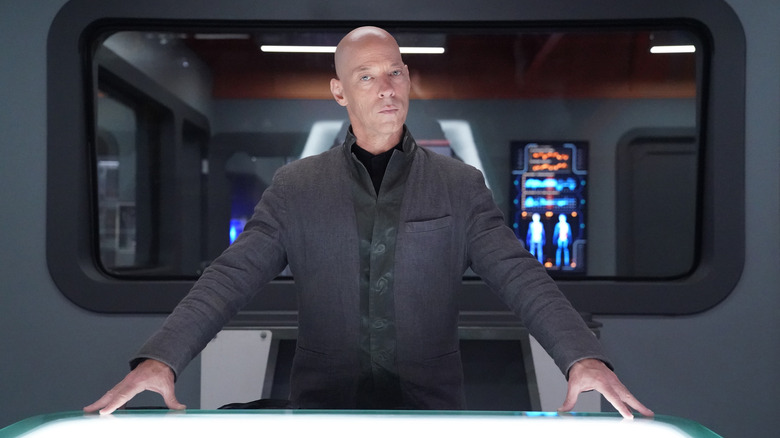 ABC
It's pretty incredible how "Agents of S.H.I.E.L.D.," a television spin-off of the central agency who brought the Avengers together, evolved beyond its constraints, and became one of the most interesting success stories of the Marvel Cinematic Universe. When it first started airing, a swath of people were ready for it to get the axe after the first season (it wasn't that bad, y'all), only for it to last for over 130 episodes across seven seasons.
One of the largest reasons why "Agents of S.H.I.E.L.D." defied the odds was because of its tremendous ensemble. Clark Gregg, Chloe Bennet, Ming-Na Wen, Elizabeth Henstridge, Iain De Caestecker, Brett Dalton, Henry Simmons, and Natalia Córdova-Buckley were all instrumental in making this off-branch of the Marvel universe worth following beyond waiting for an "Iron Man" cameo.
Akin to the "Guardians of the Galaxy," the ABC series is built around the formation of a tight-knit found family in difficult times, whether it be romantic or potentially something deeper. The bonds between these characters are strong, especially if it involves Caestecker's Leo Fitz. The time-bending romance between him and Henstridge's Gemma Simmons is possibly Marvel's greatest love story, after all. Those two have survived literally every obstacle possible.
In terms of friendships, however, one of Fitz's most meaningful is that of Joel Stoffer's Enoch, who was particularly sad when he realized they wouldn't be spending much screen time together in the final season.
The Enoch/Fitz friendship took a detour in season 7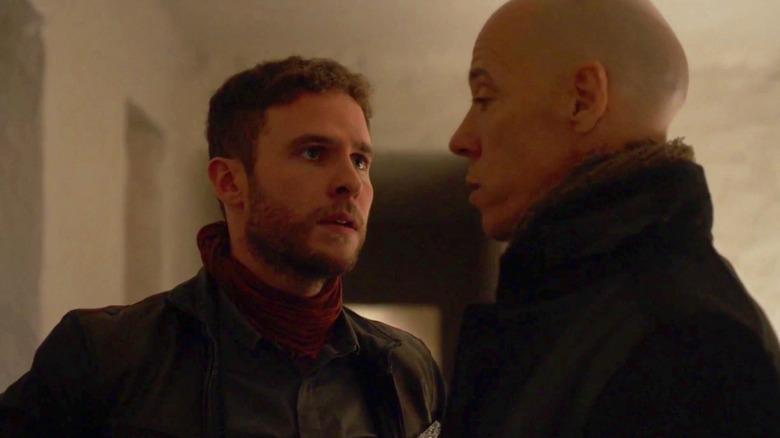 ABC
Although making a brief appearance in the final episode of season 4, Stoffer joined "Agents of S.H.I.E.L.D." in a recurring role starting with its next season as Enoch, a Chromicon who defects from his people to help Fitz and his friends survive the incoming intergalactic war. Where Enoch and Fitz developed a wonderful friendship in the past few seasons, a scheduling conflict ensured Caestecker would be absent for most of the final season.
In an interview with Collider, Stoffer talked about how much he missed working with Caestecker, considering how a lot of his character's development blossomed through the two spending screen time with one another:
"So much of my stuff was laid through Fitz. A lot of the humor and a lot of the discovery that Enoch gets to put out there, was often bounced off of Fitz. I was wondering, 'What are they going to do for Enoch? How are they going to write this?' I think they found a pretty great way to do it. I never doubted it, but he was absolutely missed."
Some actors who appear friendly together on screen don't always share the same sentiment when the cameras aren't rolling, so it warms my heart that the budding relationship between these two characters is based in mutual admiration.
Stoffer hit it off with Caestecker right away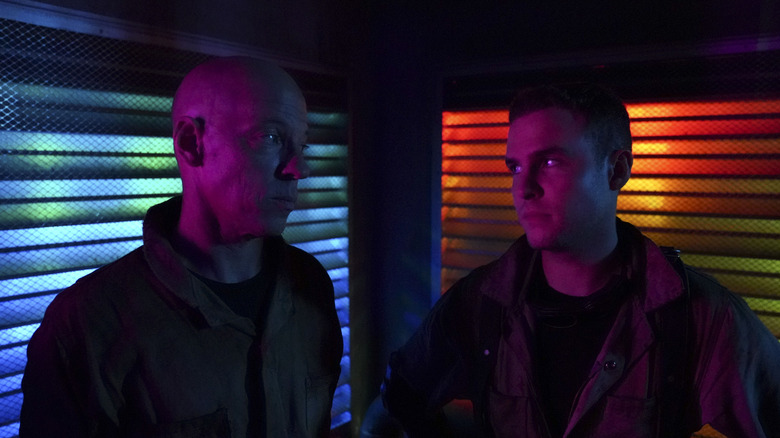 ABC
With "Agents of S.H.I.E.L.D." having about three and a half seasons under its belt before Stoffer came on board, it gave him plenty of time to see what the other characters had been up to, especially since Enoch would ultimately become a critical member of the team. Upon meeting Caestecker, Stoffer couldn't help but show his admiration for his invaluable performance (via Collider):
"I had seen his work on the show, and I told him,when I first met him, before knowing that we were even going to have a relationship on the show, how much I appreciated his work and thought he was a great asset to the show."
Sadly, Enoch never got to reunite with Fitz in his final moments, but Stoffer laments how his time working with Caestecker is the reason why his character became crucial to the heart of the show:
"He gave exactly what Enoch needed, in order to make the discoveries and grow as a character, and for that arc to happen. It wouldn't have happened so well without Fitz pointing out what he did. He was just the right amount of resistance to Enoch's drive and intensity to try to learn about what human emotions were."
Enoch, who is more in line with the mentats from "Dune," becomes one of the most selfless characters in the series, literally giving his own heart to complete the mission and keep the team safe. For someone who mostly speaks in monotone, Stoffer did excellent work making this vaguely emotionless synthetic human feel just as invaluable as any of the other SHIELD agents.
Seasons 1-7 of "Agents of SHIELD" is currently streaming on Disney+.