Chloe Bennet Has Mixed Feelings About How Agents Of SHIELD Handled Its Ending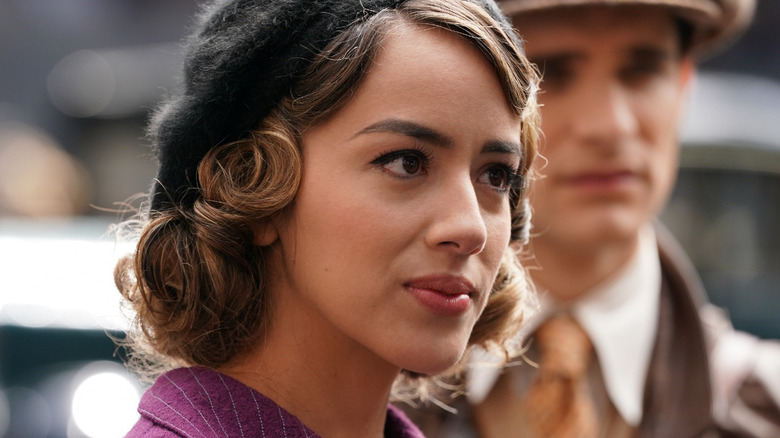 ABC
The seventh and final season of "Agents of S.H.I.E.L.D." was a balm even before it arrived in May 2020. Having luckily shot its last batch of episodes in 2019, the ABC Marvel series was one of the very rare network shows airing new episodes in the early months of the pandemic. For those such as myself, getting to go on one last ride with my favorite motley crew of S.H.I.E.L.D. agents was a much-needed relief at a time of great stress and uncertainty
Defying the odds was, if anything, always the series' style. "Agents of S.H.I.E.L.D." was the first live-action show to, in theory, take place in the Marvel Cinematic Universe, yet it struggled to find its feet in the early going and didn't seem to have a clear purpose for existing (other than to expand the MCU brand). However, just as understandably frustrated viewers began to write it off, the show all but soft-rebooted itself in the wake of 2014's game-changing "Captain America: The Winter Soldier" (which bowed part-way through the series' first season).
From that point on, "Agents of S.H.I.E.L.D." became the little Marvel show that could. Even as it saw its budget cut and it drifted away from the MCU's main timeline in later seasons, the show formed its own fascinating self-contained mythology, all the while dabbling in various genres (supernatural horror, cosmic thriller) in service of what was, at its core, a meaningful story about the value of working-class heroes. I would even venture so far as to argue its final season was a better time-travel adventure than "Avengers: Endgame."
Maybe it's only natural, then, that series lead Chloe Bennet had mixed feelings about the way the show concluded.
All in the SHIELD family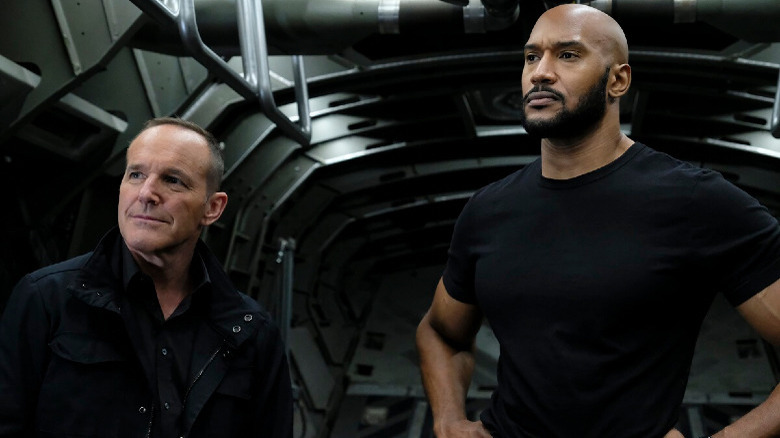 ABC
Bennet's "Agents of S.H.I.E.L.D." character, Daisy Johnson, starts out the series as a hacktivist who calls herself "Skye," only to find her way onto S.H.I.E.L.D.'s radar and on the path to discovering her birth name and latent super-powers. In many ways, Daisy's on-screen journey paralleled that of Bennet's off-screen, as both of them formed a found family with their co-workers as the show went on. In doing so, they also began to evolve and steadily come into their own in their respective fields.
In a 2020 interview with SyFY Wire to commemorate the series' ending, Bennet talked about bonding with her costars like Clark Gregg (who plays Phil Coulson) over the course of working on the show. Moreover, she noted how the passage of time meant she spent just as much of her actual life with them as Daisy did with her fellow agents in the Marvel universe:
"It's a rare opportunity... to experience such a spectrum of emotions with people who ultimately aren't your family. And it's why we call ourselves family now, because we've all personally and professionally and onscreen and offscreen lived so much life. The wide range of conversations that Clark and I have had as friends for the past seven years, as him being a mentor to me... you can't really put that into words. You don't get that without time, and without time spent together. We have our families and then we have the S.H.I.E.L.D. family and that's what's so special."
Keeping it real to the end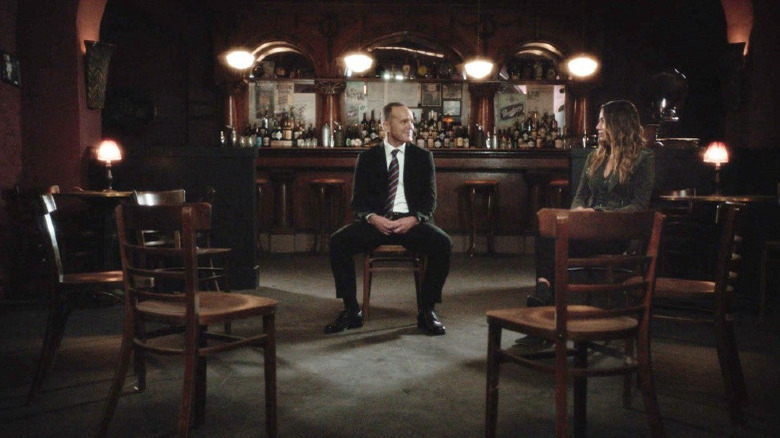 ABC
What's perhaps most impressive about the final season of "Agents of S.H.I.E.L.D." is the way it ends. Rather than granting Daisy or any of its other leads a dramatic death, the show merely sees its heroes casually going their separate ways as they continue to lead humble lives doing whatever they find value in. During the very last scene of the series finale, the S.H.I.E.L.D. team is even shown briefly catching up with one another before matter-of-factly turning their attention back to what's in front of them.
It's an almost shockingly realistic way to end any TV show, much less one that features super-humans, androids, simulated realties, aliens, and more. At the same time, it's hard for any single series to fully capture the mundane reality of a group of people working closely with one another for a period of time, and then continuing to stay in contact well after their lives have diverged. Bennet talked about this to SyFy Wire, admitting she's probably a little too close to the show to gauge if it truly stuck the landing:
"I think the goodbye was very typical S.H.I.E.L.D. fashion, which is like, it's goodbye, but it's not. It's goodbye, but we're all going to still talk and when you see us talking and... I think I have mixed emotions about how much we captured that, really. I think I can't really look at it without being a little biased in that I wanted a little bit more of a goodbye with each character on screen. We had a lot of time loop stuff to figure out. So it's goodbye, but it isn't. Kind of."
For my own money, "Agents of S.H.I.E.L.D." handles its goodbye about as well as any Marvel superhero story could hope to.