Richard Dreyfuss Traces The Start Of His Career Back To British Acting Legend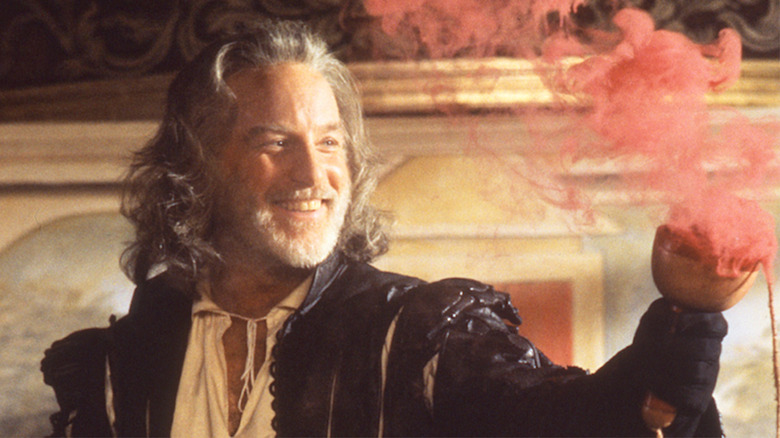 Cinecom Pictures
According to his 2000 appearance on "Inside the Actor's Studio," Richard Dreyfuss began acting as a teen at his synagogue in Beverly Hills before landing his first professional job in a TV production of the Norman Weiner play "In Mama's House." He was 15. There was, it seemed, no doubt in Dreyfuss' mind that we was going to be a successful actor. Dreyfuss came to national attention in 1973, playing the role of Curt in George Lucas' nostalgia piece "American Graffiti." Shortly thereafter, he appeared in the amazing and underrated "The Apprenticeship of Duddy Kravitz," one of the more notable films of 1970s Canadian cinema. Dreyfuss has since gone on to a massive, impressive, and prolific career, having won an Oscar, a Golden Globe, and even a Razzie (wholly undeserved for the very good film "The Competition"). Now 74, and sharp as ever, Dreyfuss is a legitimate legend. 
Somewhere in-between "In Mama's House" and "American Graffiti," however, something solidified in Dreyfuss' mind. Still only a teenager, Dreyfuss was already concerned with the types of roles available to him, and what kind of actor he wanted to be. Like many young actors before him, Dreyfuss witnessed a legend of the craft ply their trade so expertly, that he decided, in an instant, that he too was going to commit more fully to acting. 
The legend in question was Sir John Gielgud. The performance in question was in "The Ages of Man."
The Ages of Man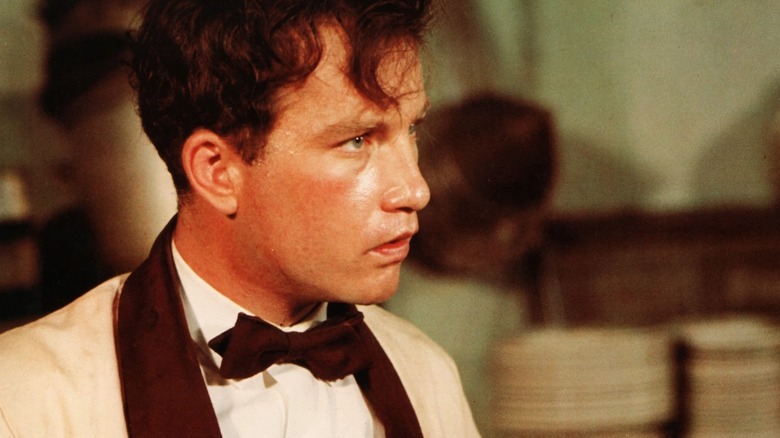 Paramount
"The Ages of Man" was more or less a William Shakespeare "best of" reel, compiled as an anthology by Professor George Rylands in 1939. The anthology takes its name, of course, from Jaques' famous speech from "As You Like It," which traces the life cycle of a human in multiple, measurable steps. Gielgud would take to the stage by himself, and perform a long series of Shakespearean speeches. As a play, "The Ages of Man" seems to have first opened in the 1950s, and came to Broadway in 1966. Sometime in 1963, when Dreyfuss was 16, the play opened at the Huntington Hartford Theater in Los Angeles. The Hartford still exists, although in 1974 its name was changed to the Doolittle Theater, and in 2004 it was renamed the Ricardo Montalbán Theater. 
In a 2020 interview with CBS News, Ben Mankiewicz talked to Dreyfuss about that first time he saw Gielgud, and what a formative moment it was for him as a young actor:
"I had had an experience when I was 16 which changed my life. It was watching [Gielgud] perform "The Ages of Man" at the Hartford in L.A. And until then I had sought out conversations from my peers when we were hanging out about the nobility of acting and the height of it and all this, trying to get that going because I had this terrible fear that I was gonna end up shooting aliens with big ears and laser guns. And that was not the career I wanted. I wanted a bigger thing."
Thank you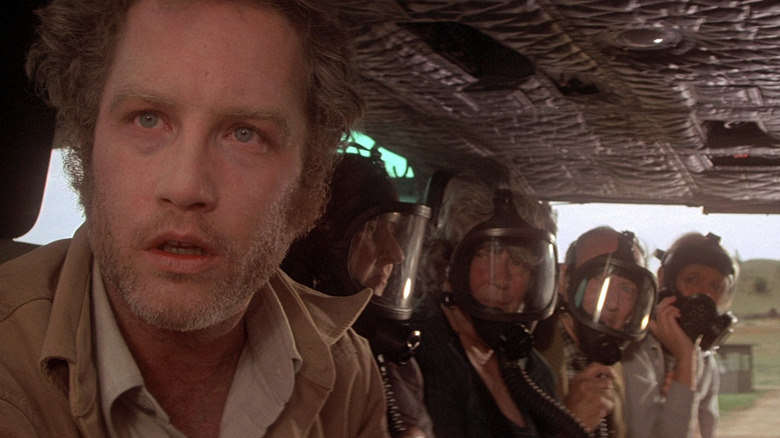 Columbia Pictures
"Shooting aliens with big ears," it should be noted, was not a savvy career move in the 1960s; Sci-fi was not a hip genre yet. Ironically, Dreyfuss would star in Steven Spielberg's 1977 film "Close Encounters of the Third Kind," a movie that would alter popular perceptions of the genre. He would also work with George Lucas, whose 1977 film "Star Wars" was, if one recalls, mildly successful. Prior to these, however, Dreyfuss wanted to go in a different direction. Gielgud helped. Gielgud helped so much, Dreyfuss had to immediately thank him. Dreyfuss recalled:
"Gielgud came to L.A. when I was 16. And I was sitting in a balcony. He steps out, opens his mouth. And I bifurcated into two people: One of them was sitting in the balcony with his friends, and the other was experiencing awe for the first time ...  I watched him and I was aware of the submission of a great artist to great prose. And I cannot describe to you the length and breadth of the feeling. And I went backstage at the end of the show and I just said, 'Thank you.' And left."
Gielgud was a massively talented and prolific performer, and it's likely we have him to thank for any number of young hopefuls inspired to get their start in the craft. Dreyfuss was one of those lucky few to have witness him and been inspired by him. The world, in turn, is lucky to have Richard Dreyfuss. 
Dreyfuss never appeared in a film adaptation of one of Shakespeare's plays, but he did come close. Dreyfuss is excellent as the Player King in the film version of Tom Stoppard's "Rosencrantz and Guildenstern are Dead."