Jonathan Majors May Be Set To Play Dennis Rodman In 48 Hours In Vegas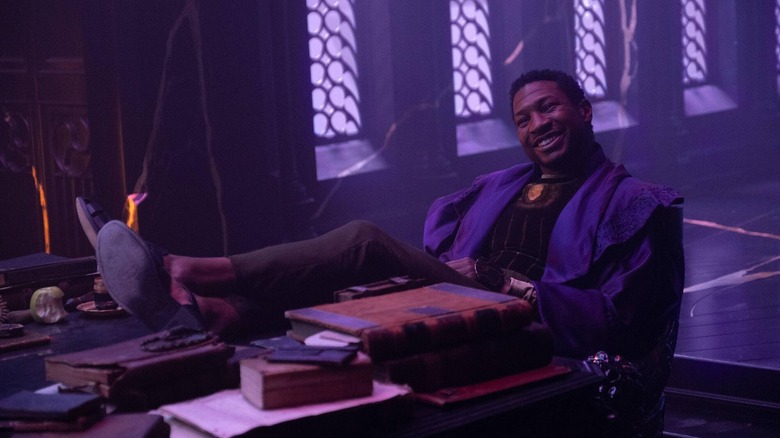 Marvel Studios
Even if you aren't a basketball fan, you likely know Dennis Rodman. He played for the Detroit Pistons, the San Antonio Spurs, the Chicago Bulls, the LA Lakers, and more. He's also an actor and a media personality. From his tattoos and piercings to his crazy behavior, his marriage to Carmen Electra, and his trips to North Korea, he was considered in his time the bad boy of basketball. A new film about Rodman from Lionsgate entitled "48 Hours in Vegas" is on the way, and Jonathan Majors is in early talks to play the lead, according to Deadline.  
The film is set during the 1998 NBA finals while Rodman was playing for the Chicago Bulls. Majors reportedly hasn't signed a deal yet, and his reps and the studio have yet to make a statement. The film will tell the story of a wild trip to Las Vegas that Rodman had with his assistant general manager during the 1998 NBA Finals, and their unlikely friendship that the site reports will "end up solving both of their problems." 
This story was recently looked at in the 2021 Netflix documentary "The Last Dance," which focused on the story of Michael Jordan and the Chicago Bulls. 
A wild night in Sin City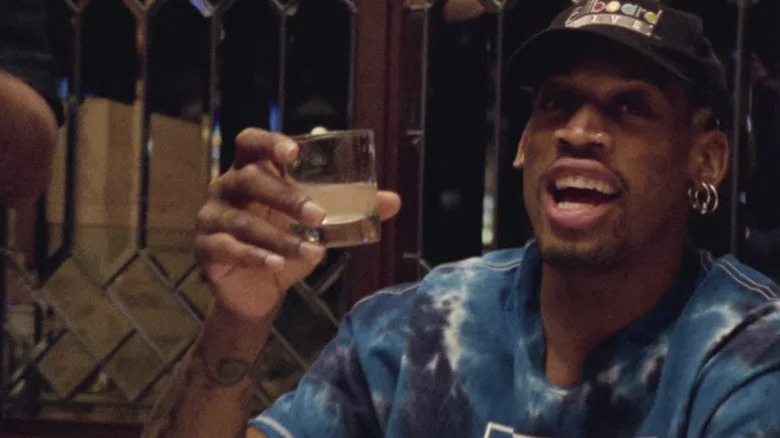 ESPN Films/Netflix
Jonathan Majors' chaotic energy as He Who Remains in the Disney+ series "Loki" makes him seem like the perfect fit to play Rodman. He'll reprise a version of that character — Kang the Conqueror — in the upcoming Marvel film "Ant-Man and The Wasp: Quantimania." Majors will be seen next in the Korean War drama "Devotion" opposite Glen Powell ("Top Gun: Maverick"), which premieres Thanksgiving weekend. 
"48 Hours in Vegas" is produced by Phil Lord, Chris Miller, and Aditya Sood, with Rodman, Ari Lubet, and Will Allegra executive producing. The script was written by Jordan VanDina. 
The press release for the film previously stated: 
Picture it: Las Vegas, Nevada. 1998. The NBA Finals are in full swing. The Chicago Bulls are on the verge of completing their second threepeat in eight years. And Dennis Rodman, a groundbreaking cultural presence on and off the court and the team's iconoclastic future Hall of Famer, defensive specialist, and rebounding genius, has just bravely told coach Phil Jackson that he needs 48 hours in Vegas. Naturally it is a request that Jackson honors.

Inspired by two whirlwind mythic days in Sin City, Lionsgate's 48 Hours in Vegas will take audiences on Rodman's madcap adventure with his skittish assistant GM and will detail a budding friendship that neither one of them ever thought was possible but will end up solving both of their problems.
We'll update you with details on Majors' involvement and the release date as soon as they become available.