And: Yorgos Lanthimos' New Film Reunites Him With Emma Stone, Casts Willem Dafoe, Jesse Plemons, And More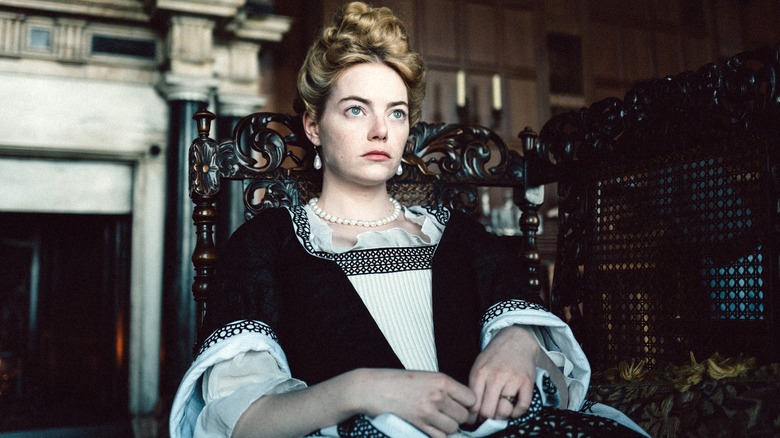 Fox Searchlight Pictures
Great news for folks who love pitch black comedies with A-list performers and deeply bleak themes, because Yorgos Lanthimos, the man who gave us films like "The Favourite," "The Lobster," and "The Killing of a Sacred Deer" has just announced a new project. 
Lanthimos' next film boasts the singular title "And," and includes yet another buzzy cast of film greats. The film marks a hat trick between the director and Emma Stone, who will be joined by Willem Dafoe and Margaret Qualley who can also be seen in the director's upcoming "Poor Things." Academy Award-nominee Jesse Plemons has also joined the cast, because Lanthimos loves us and wants us to have good things.
Plot details for the film have yet to be made public, but "And" is being produced by Searchlight Pictures. The director is collaborating on the screenplay yet again with Efthimis Filippou, who also contributed to the scripts for "The Lobster" and "The Killing of a Sacred Deer." The script was developed with Element Pictures and Film4, with the latter co-financing the project as well. Principal photography is expected to begin next month in New Orleans.
"Working with Yorgos continues to be a highlight for us at Searchlight, and this is yet another truly original project that sets his work apart," said Searchlight president David Greenbaum and Matthew Greenfield (per Variety). "Working again with Emma, Jesse, Willem and Margaret as well as Element and Film4 is just the icing on the cake." 
Stone achieved her third Academy Award nomination for her work in "The Favourite," something I'm sure she'll be hoping to recapture again with this film, if not also with "Poor Things."
Even without a plot, we're on board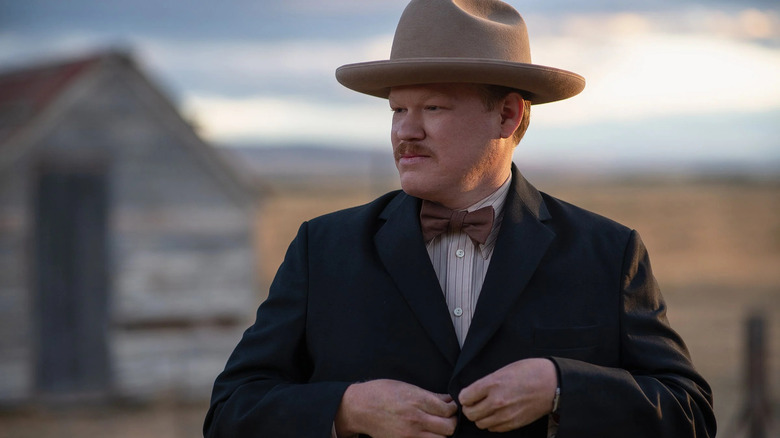 Netflix
Ed Guiney and Andrew Lowe of Element are producing the film with Kasia Malipan and Lanthimos, who added, "This is our fifth film with Yorgos and we are delighted to re-unite once again with Searchlight and Film4 on this brilliant script by Yorgos and Efthimis," the duo continued in their statement with, "Yorgos has drawn an incredible cast and crew and we are dying to get started." 
The cast is genuinely incredible, and depending on how "Poor Things" turns out, there's a chance that Lanthimos has found a power trifecta with Stone, Qualley, and Dafoe. The addition of Jesse Plemons is like finding double prizes at the bottom of the cereal box.
"And" is being overseen by VP of production Richard Ruiz and director of development and production, Peter Spencer. The two report to heads of production and development Katie Goodson-Thomas and DanTram Nguyen. Director of Film4 Ollie Madden, Head of Development Ben Coren, and Production & Development Executive Alice Whittemore are overseeing the project for Film4. No word yet on an anticipated release date, but this is a project we will absolutely be stalking until it hits theaters.