Wes Anderson Is The Kind Of Director Edward Norton Wants To Be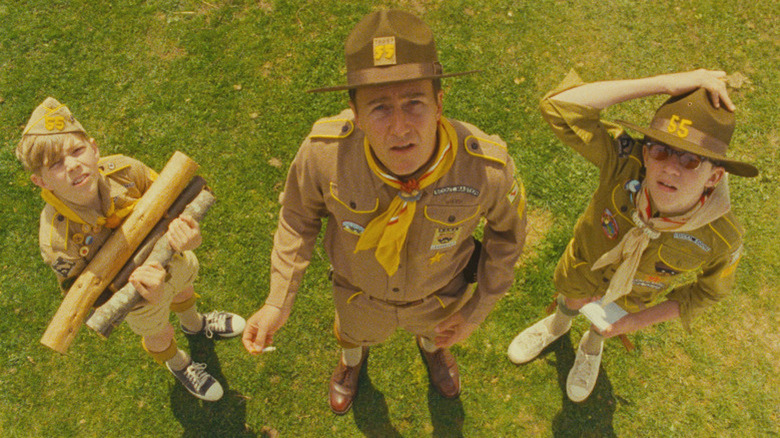 Focus Features
There isn't a more stylistically distinctive director working today than Wes Anderson. His quirkily ornate design, meticulous framing and unerring ear for needle-drop cues combine for a wondrously immersive moviegoing experience. Some people grouse that he's repeating himself, but since I like Wes Anderson movies, and he's the only guy capable of making Wes Anderson movies, I don't see the problem. If you don't dig his vibe, don't watch his films.
Unfortunately for his fans, a lot of people don't watch Anderson's films. Of his 10 feature films, only three – "The Royal Tenenbaums," "Moonrise Kingdom" and "The Grand Budapest Hotel" – can be called hits. For a time, studios were willing to gamble on his talent with budgets in the $50 million range. But when movies like "The Life Aquatic with Steve Zissou" and "Fantastic Mr. Fox" came up well short at the box office, those budgets got cut in half. Since Anderson had zero interest in compromising his finely detailed visions, he had to plan much more carefully to pull off his star-studded curios. Thankfully, he figured it out, which left a lasting impression on actor-director Edward Norton.
How to make a Grand Budapest Hotel for a less-than-grand amount of dough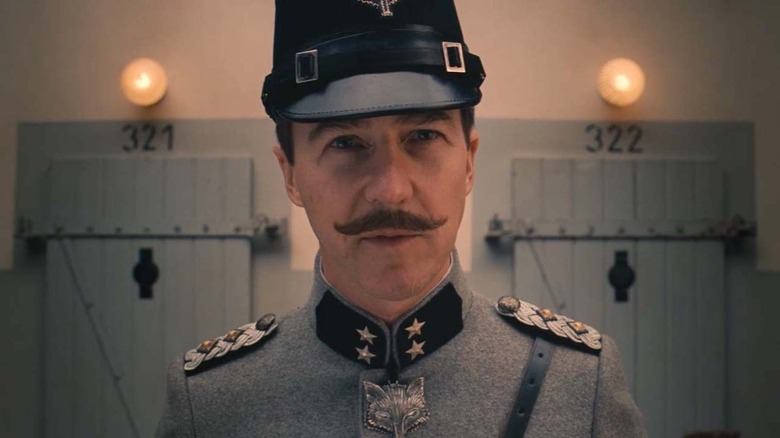 Fox Searchlight
In a conversation with filmmaker Bennett Miller for Interview Magazine, Norton segued from an observation on the disruption caused by new technology to praise Anderson's ability to refine his production process as studios struggled to adapt to a tentpole-driven world where $50 million budgets for one or two-quadrant theatrical features is anathema. Per Norton, "Here's a guy who went from where people would just toss him, like, 45 million bucks to make 'Life Aquatic' [2004] to a world in which his particular vision, with all of its aesthetics and — on a movie like 'Grand Budapest' — a pretty big scale, ain't going to get that."
At the time of the interview, Norton was attempting to secure the financing to make his period adaptation of Jonathan Lethem's new-noir novel "Motherless Brooklyn," which, once upon a time, would've been made at a major studio for a mid-range price tag, if not more. He saw what Anderson was doing, and realized this was his future. Norton recalled:
"Wes has had to figure out how to do more with less. And he has stripped everything away. By my first day, the first day of 'official' photography of 'Grand Budapest,' he had already wrapped Tilda Swinton, Tom Wilkinson, Jude Law, F. Murray Abraham, and Jason Schwartzman—shot them out, off the books, on camera test days. He's devised a playbook for making a movie that's really smart and fun. It takes some of the heat off. Things are happening in a more lightweight way."
Limiting risk ain't sexy, but it's better than landing in Director Jail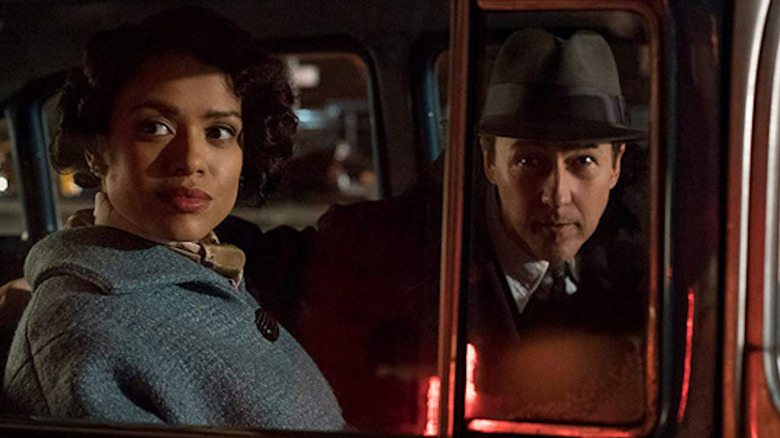 Warner Bros
It'd be nice to report that everything worked out for Norton on "Motherless Brooklyn," but even though he was able to pull off a believable, beautifully rendered 1950s New York City on a $26 million budget, the movie fizzled out with worldwide gross of $18.5 million. Warner Bros didn't lose a great deal of money on the movie, but if Norton decides to direct another movie at any point in the near future, it'll need to be a decidedly more intimate work.
But if Norton can make $26 million look like $60 million, this shouldn't be a problem. To an extent, this is a good thing. During the big-spending days of the '80s and '90s, there was a lot of wasteful spending on low-aiming programmers. Producers made out like bandits. So this austerity mindset is, if nothing else, a responsible course correction. Also, limitations often ignite a filmmaker's creativity. "The Grand Budapest Hotel" and "Moonrise Kingdom" are Anderson's two best movies, and they feel every bit as big, if not bigger, than "The Life Aquatic with Steve Zissou." It takes experience to dream big for a little bit of money, but Anderson has shown time and again that it can be done.