Matt Berry's Path To Acting Was Perfectly Matt Berry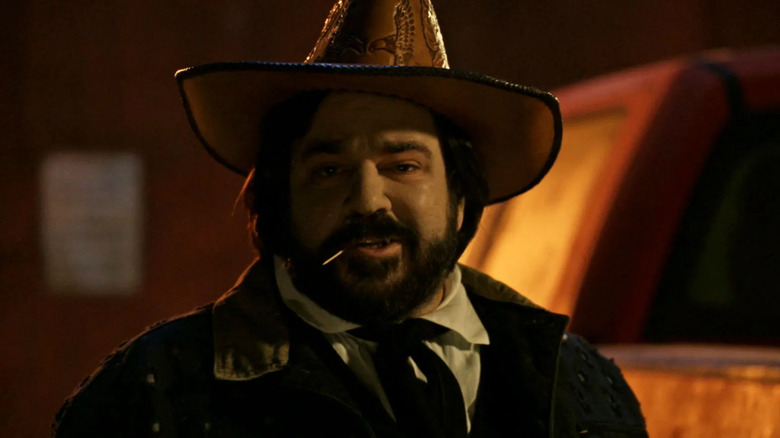 FX
Matt Berry, the Englishman known for his trademark epic, boomy voice, has always embraced a unique persona ever since his first start on stage. Despite and indeed because of his highly theatrical delivery, the actor mostly appears in comedic roles, such as title character Steven Toast on "Toast of London," the incompetent CEO Douglas Reynholm in "The IT Crowd," and most recently and perhaps famously, the horny vampire Laszlo on "What We Do in the Shadows."
The contrast between his royal-like demeanor and his penchant for absurdity defines Berry's humor. "Cigars, whiskey, open fire, Shakespeare, but all in the shape of a big hairy bear," sums up his "Toast of London" co-star Morgana Robinson. The actor has an impressive background in and passion for music, which helped him discover his brand of comedy and continues to influence his performances, including co-writing the musical parody "AD/BC: A Rock Opera" with "The IT Crowd" co-star Richard Ayoade, not to mentio waxing poetic about his past songwriting endeavors (despite his hatred of musical theater) in "What We Do in the Shadows." Berry may sound like a thespian, but he didn't formally study the craft in one of the U.K.'s many drama schools. Rather, he had a more unorthodox path to becoming the Matt Berry we love today.
From the Dungeon to the Boosh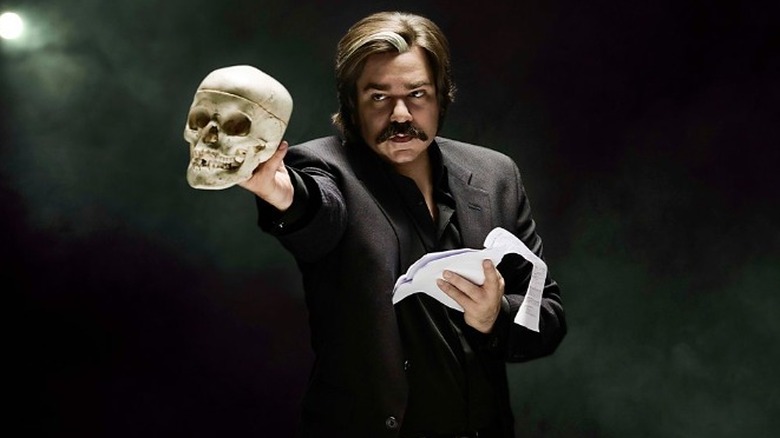 Objective Media Group/All3Media
Technically, Berry's first true acting gig was at the London Dungeon, an interactive attraction in London's highly tourist-centered South Bank district. The show, which features costumed actors recreating scenes from the gorier side of British history with a blackly comedic twist, allowed Berry to improvise to a live audience. In an interview with Vulture, Berry recalled of the job:
"You just had to convey this historical stuff to these people in the scariest way that you could in costume. And you had free run. I used to try all sorts of things. And that's where the timing and all that came from, because you had a show every 15 minutes all day, all week. You learn so much by doing those kinds of jobs."
Later, Noel Fielding of "The Mighty Boosh" fame invited Berry to open for him and Julian Barratt, back when their comedy troupe was a stage show called just "The Boosh." At North London's Hen and Chickens Theatre, Berry added surreal, dark comedy to his musical performances. At one point, he pretended to be a songwriter who accidentally kills himself with pills at the beginning of his song. In another instance, he took on the role of a serial killer who sang about hiding his victims' bodies. 
In a statement that perfectly encapsulates Berry's humor, he explained: "The thing that attracted me was getting the audience to assume I would sing some songs and that would be it. And then I would f**k with it." 
From hereon, Berry embraced his own eccentricities and, in classic comedic fashion, used his ultra-dramatic delivery to subvert expectations