12 Underrated Musical Movies You Need To Check Out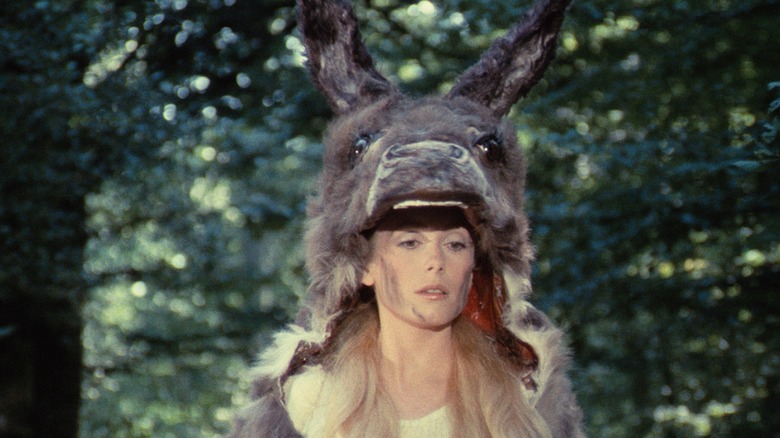 Parc Film
Ah, the musical! When sound became a part of the movies, the genre was all the rage, absolutely dominating the 1940s and '50s. Then, there was an exceptionally long period when musicals were few and far between. Thankfully, for those who love them, musicals have made a pretty strong comeback in the 21st century, with "Chicago" winning a best picture Oscar and films like "La La Land," "Dreamgirls," Steven Spielberg's "West Side Story," and "Mamma Mia: Here We Go Again" making an impact at the box office.
Thankfully, these joyous explosions of music and visuals have regained their popularity in mainstream cinema. While they haven't quite reached the popularity they had decades ago, you can count on at least a couple of quality musicals being released each year, which is a great thrill for fans of the genre. I'd prefer one released each month, but I'll take what I can get! Though they're not being released in droves, there are still tons of fantastic musicals from all over the world, many of which have slipped through the cracks and haven't got the recognition they deserve. In honor of this wonderful, let's dive into some great musicals you've likely missed. Here are 12 underrated musical movies you need to check out!
The Wayward Cloud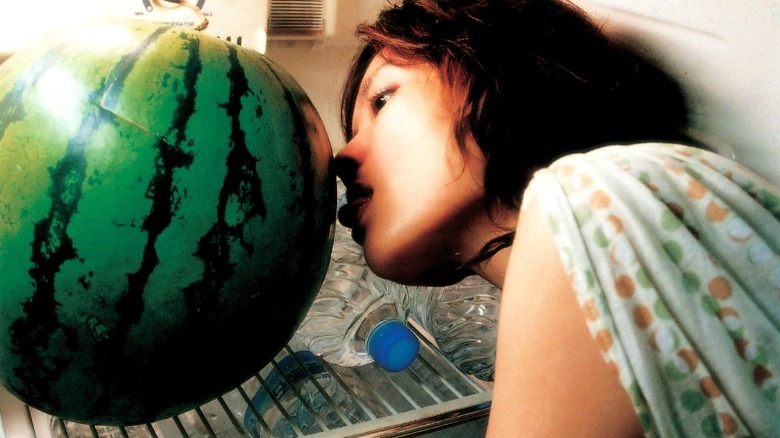 20th Century Films
When you think of a musical, what images come to mind? The genre has preconceived notions of what you should find in a musical film, but Tsai Ming-liang's "The Wayward Cloud' will likely astonish you. Say goodbye to your notions of musicals being sweet, family-friendly affairs, as "The Wayward Cloud" is all about the adult film industry. It's also about the city of Taipei facing a water shortage that leads to watermelons being more valuable than the city could have ever imagined. I'd explain the plot further, but I doubt you'd believe anything I'd say! Instead, it's best to just sit back and let the colorful, cacophonic madness of "The Wayward Cloud" wash over you.
I can't stress enough that "The Wayward Cloud" really isn't your grandparents' musical. It's full of explicit sex, outrageously erotic musical numbers, and quiet, contemplative moments, which are especially rare in musicals. It's garish, bizarre, over-the-top, subdued, melancholic, and stupefying. There's nothing else quite like it — just don't watch it with your family.
8 Women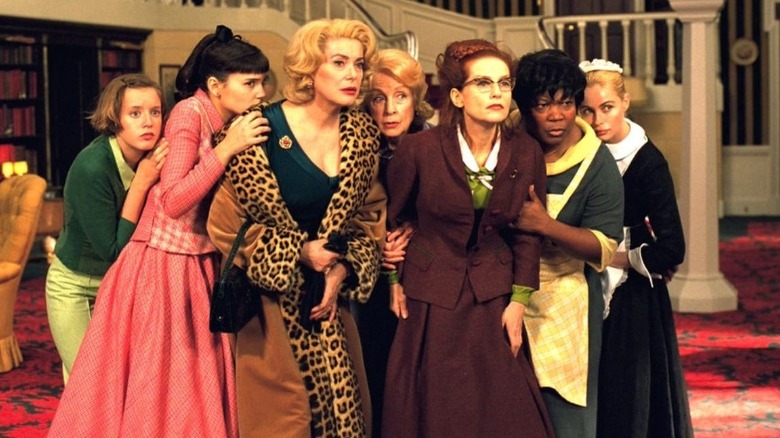 Mars Films
If you're looking for a musical that has all the intrigue of an Agatha Christie mystery, François Ozon's "8 Women" is a perfect fit. There are no men in sight in "8 Women," which finds (you guessed it) eight women coming together to celebrate Christmas. What could be more Christmassy than a secluded snowy mansion? A potentially glamorous affair turns deadly when the women discover a man has been stabbed to death. With nowhere to run, the women become suspects as they work to find the killer. Stunning motivations and secrets are revealed as they seek to get to the bottom of the mystery.
François Ozon is no stranger to crafting lush, vibrant films, and the musical genre proves to be a natural fit. With an outstanding cast that includes screen legends Catherine Deneuve, Isabelle Huppert, and Fanny Ardant, the film is complete with bold, Sirkian color. Terrific visuals, wonderful melodrama, and palpable suspense are around every corner. "8 Women" is a beautifully feminist adventure with plenty of shocks and surprises along the way.
London Road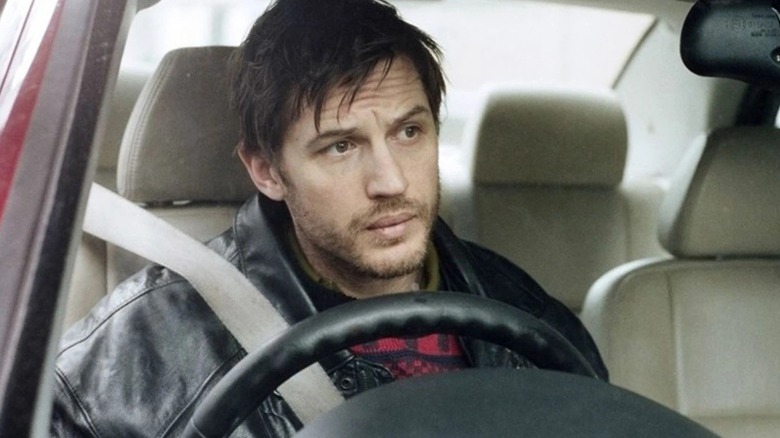 BBC Films
With so many films released each week, it seems impossible to watch a truly original movie. In a world where unique movies seem more and more difficult to come by, look no further than "London Road." The 2015 film directed by Rufus Norris focuses on a real-life string of murders that happened on London Road in Ipswich in the United Kingdom. While a film about a serial killer may sound pretty run-of-the-mill, "London Road" is anything but. The film's script uses dialogue comprised of real-life interviews with the residents of Ipswich's London Road, creating a startling, intoxicating, and macabre effect as these interviews are turned into musical numbers.
Using the accounts of the people who knew the killer (who was known as "The Suffolk Strangler") sets it apart from every other true crime drama. The dialogue seems almost poetic, but there's a frightening, almost queasy nature to the film. The film also has an outstanding cast that includes Olivia Colman and Tom Hardy. "London Road" is both a startling oddity and a bold testament to the power of community organization. You've never seen a musical quite like this one.
Donkey Skin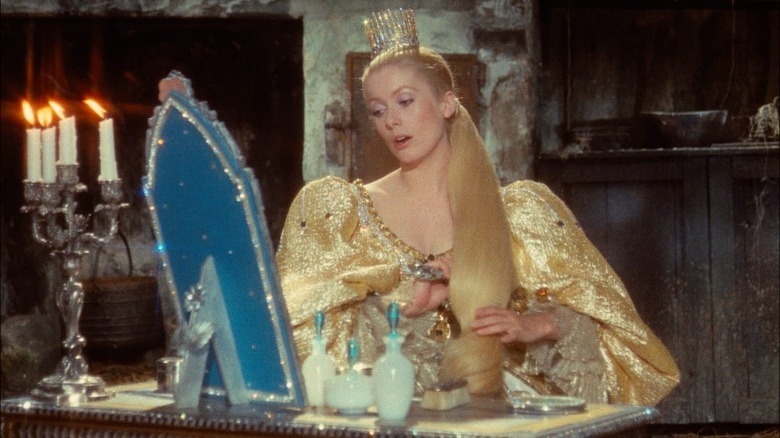 Parc Film
Fear not, reader! While a title like "Donkey Skin" may sound like you're in for some creepy story about a taxidermist serial killer, it's an enchanting fairy-tale musical. The magnificent Catherine Deneuve stars as the princess, wearing some of the most beautiful, elaborate, and colorful outfits you'll ever see in a film. Life isn't all glamour for the princess, as she's set to be married to the king (Jean Marais) to produce a male heir — but the king in question is her father. You see, the king promised his dying wife that he'd only marry a woman more beautiful than she, so he settled on his daughter. It's not an ideal situation, and that's why the princess understandably wants out. She'll get assistance from a fairy godmother (Delphine Seyrig), who helps disguise the princess as a donkey to escape the clutches of her lustful father.
People often say "they don't make them like they used to" when it comes to cinema, and that sentiment never feels more accurate than when watching "Donkey Skin." Writer-director Jacques Demy's film is so incredibly vibrant and fantastical (There's a donkey that poops gold! Blue people! Red horses!), each frame awash in bold, bright colors. The sets and production design are immaculate, and there's an utterly timeless quality to this wonderful fairy tale. Demy's longtime collaborator, Michel Legrand, does some of his best work in "Donkey Skin," crafting beautiful music that gives the film an unmatched vibrancy.
Once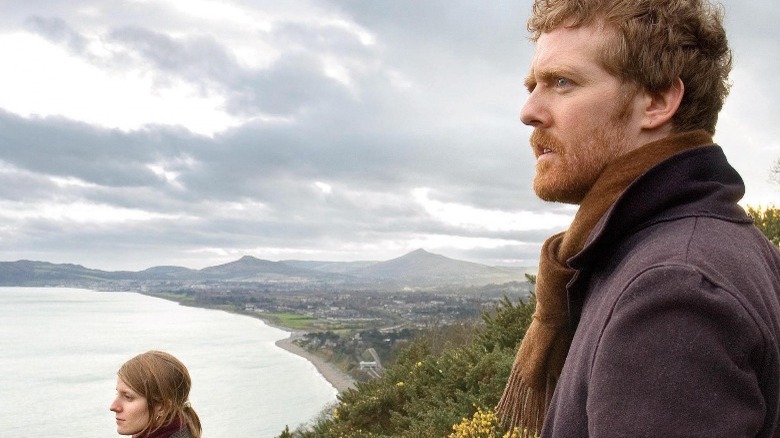 Buena Vista International
John Carney's debut film, "Once," has a simple, effective premise: A girl (Markéta Irglová) meets a boy (Glen Hansard) in Dublin, and they work together to create a music demo. They fall for each other and express their passion the only way that two musicians can — through song.
While all musicals involve singing (duh), "Once" is special in the way it focuses on the power of music and how songs convey so much about how we feel. There are no spontaneous outbursts of song (not that there's anything wrong with that), as every tune is grounded in the reality of the film. Perhaps the reason the songs in "Once" are so tremendous is that they were written by Hansard and Irglová. Having the actors in the film write the music creates a special layer of authenticity that comes through in the performances.
The production values in "Once" are far more intimate than you'd expect from a typical musical. The intimacy is what makes the film stand out and feel truly special, and it's most evident in the performance of "Falling Slowly," which is perhaps the single greatest song in a musical in the 21st century. The performance occurs at a music store, and watching Hansard and Irglová harmonize together as they loudly proclaim their love is the stuff that dreams are made of.
It's Always Fair Weather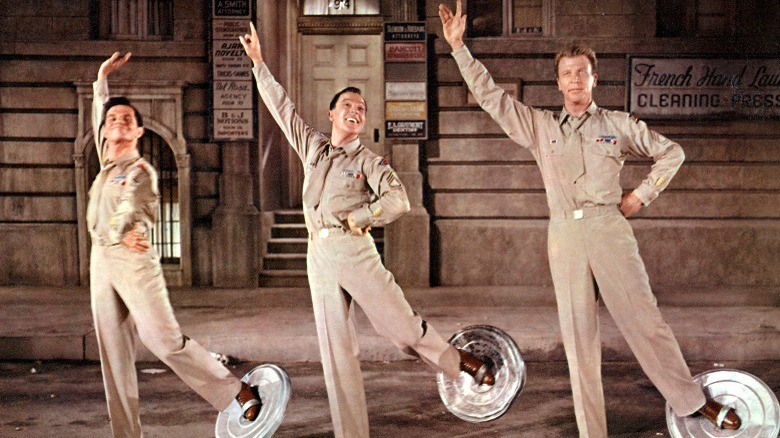 Metro-Goldwyn-Mayer
After Gene Kelly and Stanley Donen teamed up to create the greatest movie musical the world has ever seen with 1952's "Singin' in the Rain," the pair collaborated again in 1955 on "It's Always Fair Weather." While the film doesn't match the magic of their previous effort (in fairness, no other film has), there's plenty to love about this cleverly satirical follow-up, which trades in a relentless optimism for something far more cynical.
"It's Always Fair Weather" follows the lives of Ted (Gene Kelly), Doug (Dan Dailey), and Angie (Michael Kidd), three soldiers who served together in World War II. At a bar in New York City, aware their lives will be different, they make a pact to return to the same spot exactly 10 years later so to ensure they never forget about each other. After a wonderful montage spanning a decade, it's apparent that the three men have lived very different lives. They reunite to discover that they don't like each other much at all — as explained by the wonderful comic number "Blue Danube (I Shouldn't Have Come"). All hope isn't lost, however, as an opportunity to reunite on a TV show promises to properly bring them together.
"It's Always Fair Weather" is a compelling and wildly entertaining look at what happens when the people you thought you'd always care about aren't all that. The performances are great. Cyd Charisse is  positively electric in the number, "Baby You Knock Me Out." If you're tired of optimistic musicals, look no further.
Yentl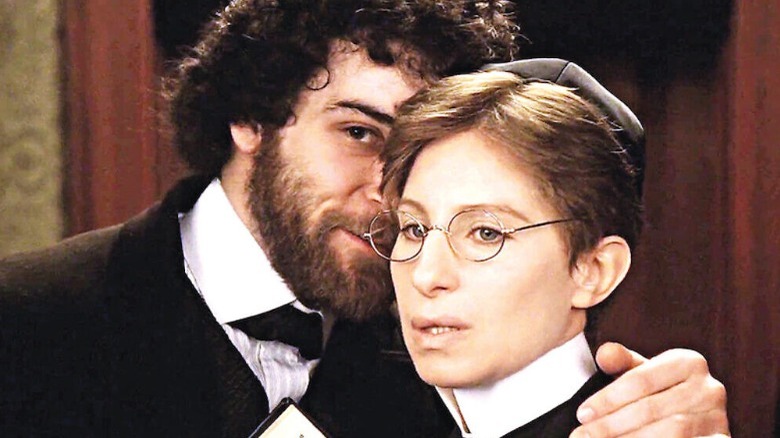 United Artists
Yentl (Barbra Streisand) is a fiercely intelligent, passionate young woman. As an Orthodox Jew, she is forbidden to read from the Talmud, the Jewish scripture, but her father Mendel (Nehemiah Persoff), a rabbi, encourages her endless thirst for knowledge. When her father dies, Yentl's entire world is shattered. Not only is she without her beloved father, but her opportunities for education all but vanished. She takes drastic measures, cutting her hair and assuming the identity of her late brother, to enter a Yeshiva, a religious school, to continue learning the Talmud. There are some serious complications along the way, as Yentl falls in love with Avigdor (Mandy Patinkin), but Avigdor's fiancée Hadass (Amy Irving) has fallen for Yentl!
"Yentl" is a beautiful film brimming with emotional, intuitive direction from Streisand. She's also a force in front of the camera, delivering one of the finest performances of her career (and considering how magnificent she's been, that's really saying something). It's a tricky performance, full of grief and fear but also brimming with so much love and an unshakable desire to learn despite the overwhelming restrictions placed on Yentl.
"Yentl" has some show-stopping musical numbers that take advantage of Streisand's impeccable singing talents. "Papa Can You Hear Me?" is a deeply spiritual song that focuses on Yentl's inner conflict to follow her dreams, while mourning the loss of her adored father. A gorgeous meditation on faith, family, and the eternal quest for knowledge, "Yentl" is a must-see.
Murder at the Vanities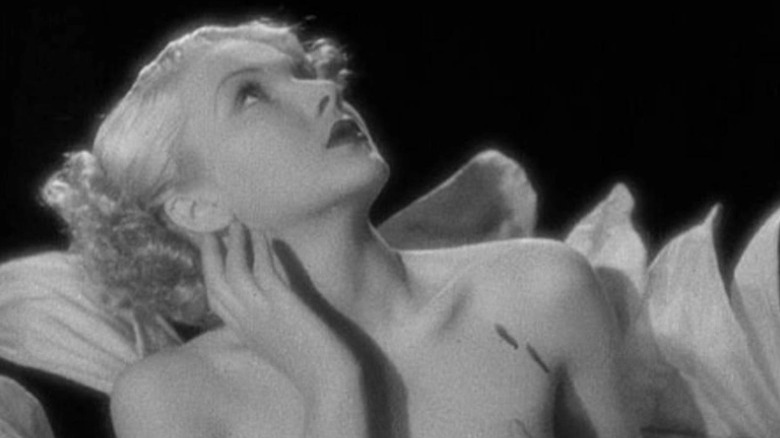 Paramount Pictures
Musicals have a reputation for being safe and predictable. That's often pretty accurate (if reductive), as classical Hollywood musicals typically follow a reliable structure with familiar ups and downs. They rarely come anywhere near the vicinity of being considered edgy. If you're after a musical with more of a bite, there are few better suggestions than Mitchell Leisen's "Murder at the Vanities." This fascinating oddity from the pre-code era is shockingly transgressive, and has a musical number devoted to cannabis called "Sweet Marijuana."
The "putting on a show" musical was a pretty common format in the 1930s, with many classics such as "42nd Street" and "The Gold Diggers of 1933" following the reliable structure. "Murder at the Vanities" switches things up by adding a healthy dose of murder — or at least a whole lot of attempted murder. Featuring twists worthy of a thriller, "Murder at the Vanities" also has some extremely scantily clad dancers (who are especially apparent in the number "Where Do They Go To?") and a lot of the edge that makes the pre-code era so exciting.
I Love Melvin
Metro-Goldwyn-Mayer
It's a familiar situation. It's the middle of the night, and you're wide awake. You're thinking of all the things you've never seen and never done, and suddenly, a thought hits you: "Did Debbie Reynolds ever act as a football?" It's an absurd question that's best suited for 3 a.m., but the answer may shock you. Yes, Debbie Reynolds did play a football — in the MGM musical "I Love Melvin." Don't panic. The Debbie Reynolds football can't hurt you. In fact, she's positively delightful.
In Don Weis' "I Love Melvin," Debbie Reynolds isn't a football the entire film. She plays Judy, a broadway actress. One day, while walking in the park, she meets Melvin (Donald O'Connor, Reynolds' "Singin' in the Rain" co-star), who's instantly smitten with her. He works as a photographer for Look Magazine and is determined beyond all likelihood to get Judy on the cover. It's a silly premise for a silly movie, but "I Love Melvin" leans into silliness at every opportunity, particularly in the "Before the Game" number in which Debbie Reynolds plays the aforementioned piece of sporting equipment.
The inexplicable number is worth the price of admistoon in this 77-minute wonder. Big and extravagant, it takes place at a football game, and Reynolds flies across the screen as (I really can't stress this enough) a freakin' football! It's an utterly delightful, totally bonkers moment that represents the best classic musicals.
Starstruck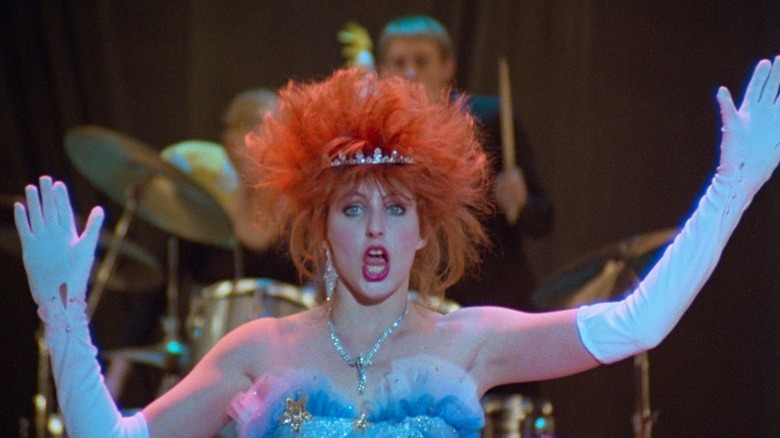 Australian Film Commission
Speaking of edgy musicals, Gillian Anderson's "Starstruck" is full of vibrant, anarchic rock energy. "Starstruck" follows Jackie (Jo Kennedy), who dreams of being a superstar singer while working at her mother's pub. Her young cousin Angus (Ross O'Donovan) wants to be her manager and seeks to scheme his way into getting Jackie opportunities to help achieve her dreams and his own.
"Starstruck" is a wonderfully aspirational movie about following your dreams, even when it seems like everything is against you. Jo Kennedy delivers a lovely, lived-in performance as the determined and passionate Jackie. The film has a surprising wit, and Kennedy's go-for-broke performance and frequently fabulous costumes are a joy to behold. Seeing Jackie fight against the ideals of her family, who would much rather have Jackie work in the family pub (they view her dreams of being a singer as absurd and unrealistic) is inspirational. Watching Jackie's dreams true is immensely joyful. With references to Busby Berkeley, "Starstruck" is indebted to classic musicals, yet it blazes its own exciting path.
Ricki and the Flash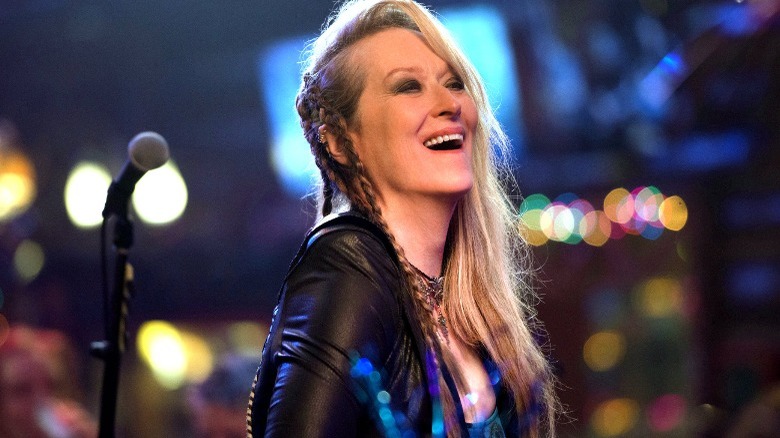 TriStar Pictures
With director Jonathan Demme, writer Diablo Cody, and the legendary Meryl Streep, it's genuinely surprising that "Ricki and the Flash" didn't take off as it should have. The film stars the eminently loveable Streep as Ricki, a prickly woman who left her family behind for a chance at stardom. Her gamble didn't exactly pay off. While Ricki has enjoyed a career singing and playing guitar in rock bands, it didn't quite launch her into stardom. When she hears the news that one of her children is getting married, she reappears in her family's life to try and make amends.
The film is far from a traditional musical, but Ricki performs several songs throughout the film, and that more than fulfills musical requirements. Still, the film is more of an intimate family drama that explores the pursuit of fame and more interestingly, the effect that pursuit has on those who get left behind. Streep is fascinating in the lead role. Streep often plays characters who are easy to root for, but the vain and selfish Ricki is one of her more complicated performances. "Ricki and the Flash" has impressive musical performances and an earnest, heartfelt approach.
Wild Rose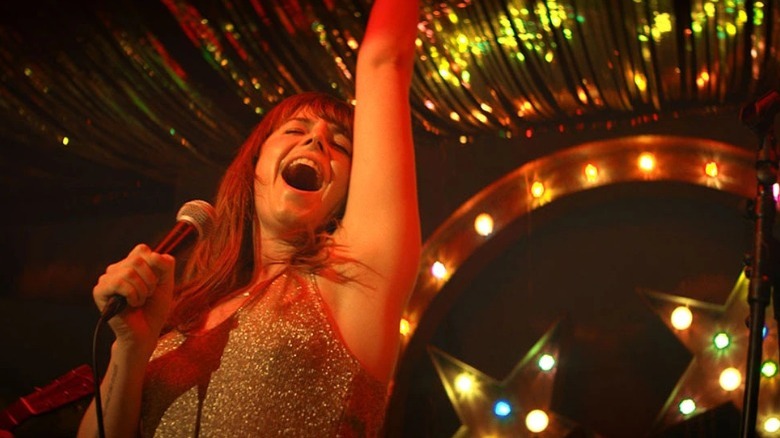 Fable Pictures
Sometimes, it's the films you never expect that come along and blow you away. That was certainly my experience with Tom Harper's "Wild Rose," which follows Rosie-Lynn (Jessie Buckley), a struggling single mom from Glasgow trying to make it big as a country music star. As you can imagine, Glasgow doesn't have the booming country music scene of Nashville, so Rose-Lynn has to hustle harder than ever before to try and make a name for herself, get to America, and show the world what she's capable of.
As Rose-Lynn, Buckley is a revelation. She's become a pretty big star in Hollywood, appearing in films like "I'm Thinking of Ending Things" and "Men," but "Wild Rose" is the film that launched her career. It's easy to see why, as Buckley adeptly balances the struggles of being a single mother with a fiery, endless passion to achieve her dreams no matter what. It's a fearless, courageous performance, and Rose-Lynn has the talent to back it up. When she finally gets her big chance to make her mark, you'll be stunned. "Wild Rose" ends in a spectacular fashion that will have you believing anything is possible. Can any genre do that quite like the musical?