'Ricki And The Flash' Trailer: Meryl Streep Put Rock Before Family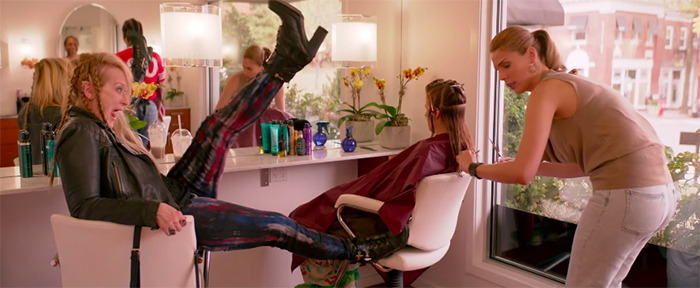 In Ricki and the Flash, Meryl Streep plays a woman whose career as the frontwoman of a rock band seems to be kind of fading (she's playing clubs, not massive stadiums), but a trip home in order to support her adult child in a for a moment of crisis forces her to confront the many aftereffects of putting her music career before her family. And because this is Meryl Streep (being directed by Jonathan Demme, no less, from a script by Diablo Cody) she makes the process of wringing tears out of audiences look pretty effortless.
Check out the Ricki and the Flash trailer below, and keep an eye out for Meryl's amazing American flag back tattoo. What's the story behind that?
Rick and the Flash opens on August 7. Trailer via Sony.
Meryl Streep takes on a whole new gig – a hard-rocking singer/guitarist – for Oscar®-winning director Jonathan Demme and Academy Award®-winning screenwriter Diablo Cody in Ricki and the Flash. In an original and electrifying film loaded with live musical performances, Streep stars as Ricki Rendazzo, a guitar heroine who made a world of mistakes as she followed her dreams of rock-and-roll stardom. Returning home, Ricki gets a shot at redemption and a chance to make things right as she faces the music with her family. Streep stars opposite her real-life daughter Mamie Gummer; Rick Springfield, portraying a Flash member in love with Ricki; Kevin Kline as Ricki's ex-husband; and Audra McDonald as Kline's new wife.