The Daily Stream: Lady Macbeth Is The Original Florence Pugh Knockout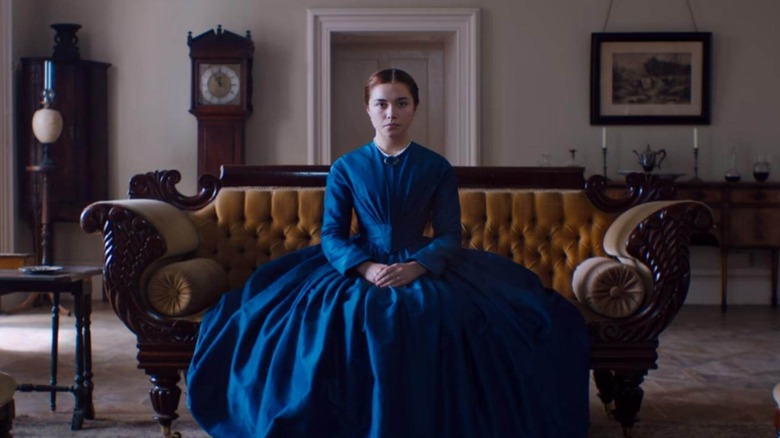 Altitude Film Distribution
(Welcome to The Daily Stream, an ongoing series in which the /Film team shares what they've been watching, why it's worth checking out, and where you can stream it.)
The film: "Lady Macbeth"
Where you can stream it: The Roku Channel, Tubi, Kanopy, Freevee
The Pitch: In rural England in 1865, there isn't much more for young Katherine (Florence Pugh in her first feature film) to do at home but wait for her cruel and bitter husband — a man twice her age trapping her in a loveless engagement — to return. But when she takes a shine to a handsome and rebellious stable boy (Cosmo Jarvis) who works on their property, it unleashes a fire within her the likes of which she has never known in an effort to get what she desires most — and the very root of that fire will prove to be more destructive and crushing than anyone ever expected.
Why it's essential viewing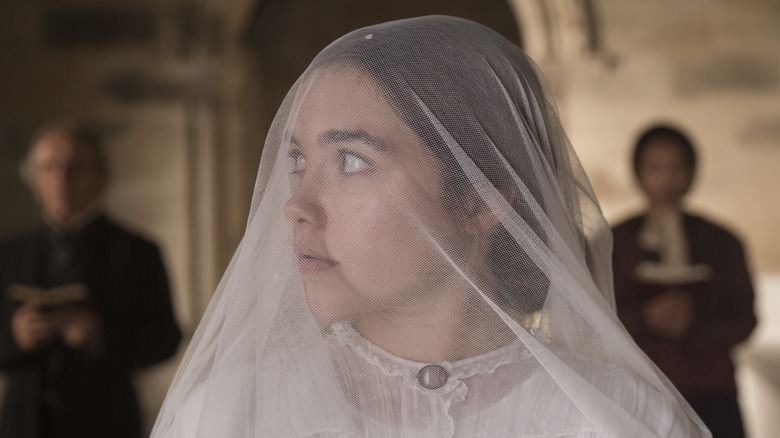 Altitude Film Distribution
At this point in her career (which, to be fair, is only about eight years strong so far), Pugh is known for her skill. She's an example of someone in Hollywood who has made themselves into who they are simply by the sheer behemoth that is their talent, so when you take a look back at her early filmography, it's no surprise that her early performances are just as strong as her more recent work.
Pugh has garnered a reputation over the years for her ability to portray women on the edge who are facing all manner of gaslighting and emotional abuse as they search for their inevitable truth in the face of terror. That reputation was garnered for an excellent reason: Ari Aster's "Midsommar" put that archetype on the map for Pugh, and she's doubled down on how well she tackles that paradigm with the new thriller "Don't Worry Darling." But with William Oldroyd's 2016 movie "Lady Macbeth," you're watching a different Pugh — one that, in a lot of ways, becomes something akin to the terror she's made a name for herself running from.
In the film, she grows increasingly despondent with her situation and makes moves — never mind how those moves might affect others — to create the life she feels she deserves. It's an innate and deserved selfishness we never quite see in Pugh's other characters, and after seeing this film, you'll wonder why she doesn't play these types of roles more often. I love her damsel-in-distress parts as much as anyone — and there's a reason why she shot to superstardom via these roles — but she's too good at taking the upper hand to let that go to waste. You owe it to yourself to experience that side of Pugh at least once; this film is too good to skip out on.