Chris Rock Was So Funny On The Set Of Amsterdam That Christian Bale Couldn't Act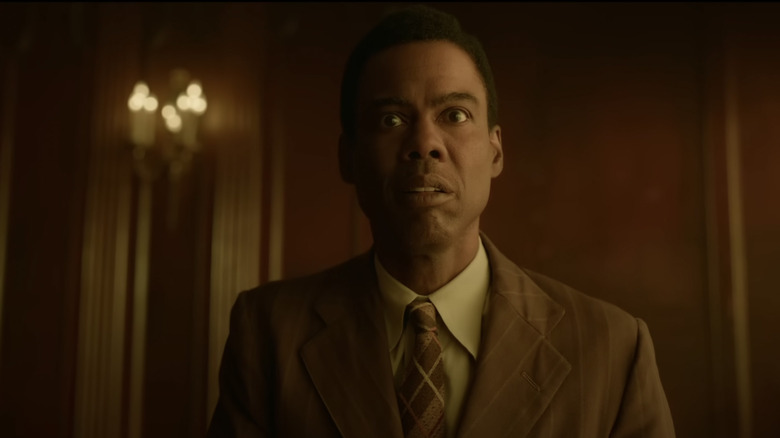 Twentieth Century Studios
Christian Bale has a long and impressive history of dedicating himself to roles. Whether he's bulking up to play "The Dark Knight," or shedding major pounds for "The Machinist" and "The Fighter," the actor commits to his characters. On top of the physical transformations, Bale also embraces the personality and psychology of his characters, even if it means alienating his co-stars. In short, Christian Bale takes this whole acting thing pretty seriously and he isn't easily thrown off his game, but even dedicated actors can get a bad case of the giggles from time to time.
In David O. Russell's upcoming film Amsterdam, three friends – Valerie (Margot Robbie), Burt (Bale), and Harold (John David Washington) are accused of a murder they didn't commit. Compared to some of his other roles, Bale's transformation for the film was pretty mild, he just slapped on an eye patch and ruffled his hair a bit, but the seasoned actor struggled with the role. Thanks to the famous sense of humor of co-star Chris Rock, Bale told IndieWire that he had difficulty staying in character.
'I'm a big fan'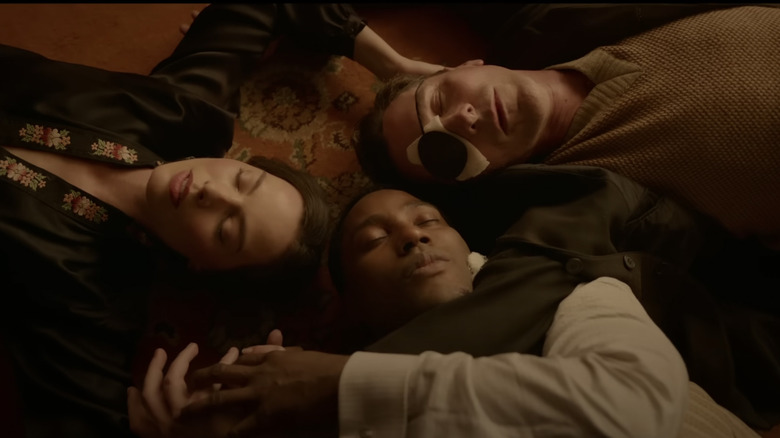 Twentieth Century Studios
A bit of mystery still surrounds the plot of "Amsterdam," but we know it has an impressive ensemble cast that includes Bale, Washington, Robbie, Robert De Niro, Taylor Swift, Rami Malek, and Zoe Saldaña, just to name a few. With a star line-up like that, the set must have been a very professional and stuffy environment, right? Well, not really, because Chris Rock also appears in the film and he's kind of famous for making people laugh, even movie stars.
When Bale discovered that Rock was going to be a part of the project, he was looking forward to working with the comedian:
"I remember his first day, I was excited to meet him, I'm a big fan of his standup. Then he arrives, and he's doing some things. ... David [O. Russell] told him to tell me some stories that I didn't know he was gonna tell me, which is the way David works often. And I was loving it."
The Academy Award-winning actor and the Grammy Award-winning comedian hit it off and became fast friends. It's nice to hear that two powerhouse celebrities can put their egos aside and become bros, but it wasn't long before Bale had to distance himself from the comedian.
'I couldn't act'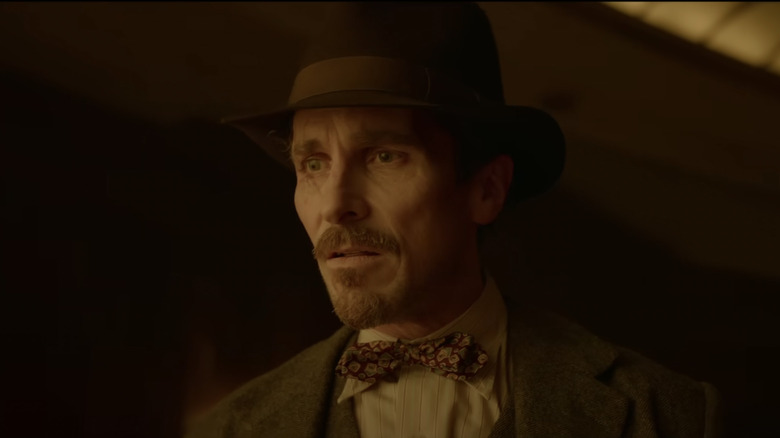 Twentieth Century Studios
During production, Bale quickly discovered his affection for Rock's sense of humor was interfering with his work:
"Chris is so bloody funny and I found that I couldn't act, because I was just becoming Christian laughing at Chris Rock. So I had to go to him, I went, 'Mate, I love talking to you, and we have mutual friends, but I can't do it anymore. Because David didn't ask me to make this film so he could just watch me giggle. He wants me to be Burt and I'm forgetting how to be Burt.'"
Turns out, in addition to food and a healthy body weight, sometimes Bale has to sacrifice comradery for his craft:
"I often meet these incredible people, but I isolate myself, because if I get to know people too much, I find I just don't believe what I'm doing in the scene."
"Amsterdam" hits theaters on October 7, 2022. In the meantime, Chris Rock can brag about being one of the only things that distracts Christian Bale from his characters.