Daniel Craig Has No Hard Feelings About His Casino Royale Casting Controversy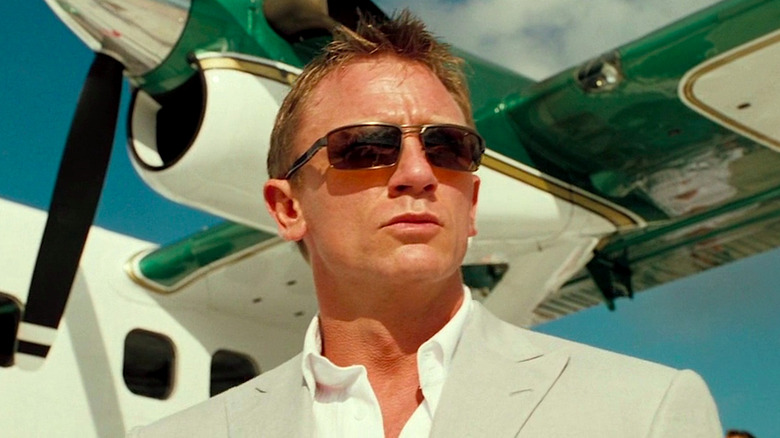 Sony Pictures
If you're a James Bond fan, you have a favorite 007. That's just the way it is. Sean Connery's original depiction of the alluring spy typically tops the list as "most beloved." Still, there are those who prefer Roger Moore or Timothy Dalton as their agent of choice. '90s kids will have a soft spot for Pierce Brosnan. Everyone has a favorite, and while having favorites is fun, it can also be the cause of fierce loyalty that gives way to intense debates (usually on the Internet), and no Bond knows this better than Daniel Craig.
Craig's journey in his role as the tuxedo-wearing, martini-drinking MI6 operative started with "Casino Royale," the 21st Bond film in the series. His casting proved to be pretty controversial. Die (another day) hard Bond fans were wildly skeptical that this blond-haired, blue-eyed Brit would have what it takes. To be fair, the initial photos meant to usher Craig into his new role didn't really make him look like he'd be able to sustain high pressure Aston Martin car chases or even higher stakes poker games, but still, the internet reactions were probably a lot harsher than they needed to be. Thankfully though, Craig proved the haters wrong and is now widely considered a fan favorite amongst the Bonds. But what does Craig feel about the skeptics all these years later? Turns out, he's actually pretty okay with it.
No hard feelings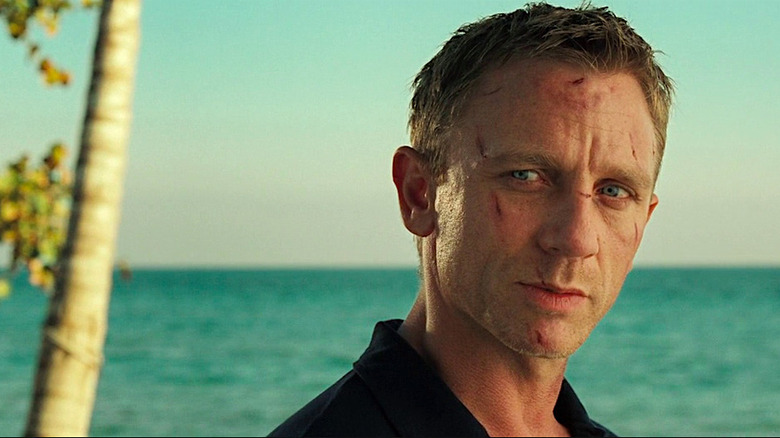 Sony Pictures
The biggest complaints Craig faced mostly boiled down to his looks (too blond, too blue-eyed), and producer Barbara Broccoli was seemingly incensed by this ridiculous criticism. She told Yahoo! Entertainment, "The fact that they were complaining that he was blond stupefied me because Roger Moore was blond. I didn't know what they were talking about." Good point, Ms. Broccoli! 
Craig touched on these criticisms as well. "Of course I was bothered by it," he said — yet he recognized that the vitriol was largely out of his control. "There was nothing I could really do," he pointed out, adding, "All I could do was make a good movie, or attempt to make a good movie and say, 'There you go.' And if they didn't like it, then I don't know, that's all I had to give." 
Make a good movie he did, because "Casino Royale" is a wild ride into the world of exceptional spies, beautiful cars, and dangerous femme fatales. I still get chills watching the poker game because not only does Craig look divine in that tuxedo (blond hair and all), but it's also a remarkably tense and entertaining scene.
Today, Craig's portrayal as the "Shaken, not stirred" secret agent is one of the franchise's best, so it's crazy to think that such a large portion of Bond fans initially had their doubts. Still, Craig is largely sympathetic stating that the critiques were "understandable." He tells Yahoo!, "I grew up watching Bond. So I couldn't criticize other people for having passions about it." Way to be a trooper, Mr. Craig. No hard feelings.