The Nun 2 Adds Euphoria's Storm Reid In A Lead Role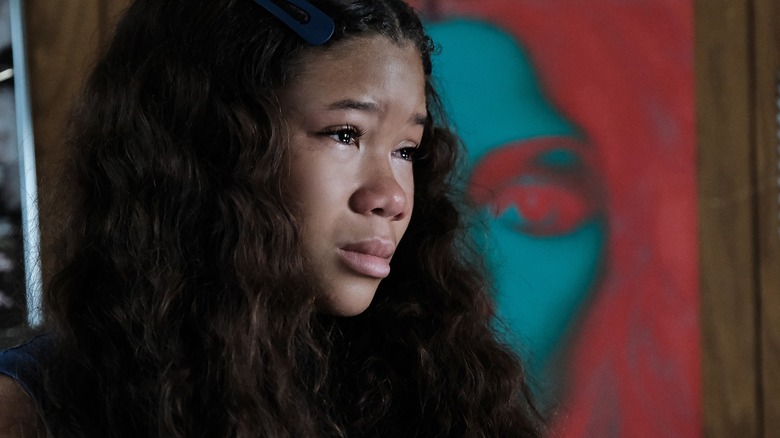 HBO
Storm Reid is having a great year. Fresh off a blisteringly emotional performance in the second season of "Euphoria" and ahead of major upcoming roles in "The Last of Us" and "Searching 2," the young actor has just been cast in "The Nun 2" per The Hollywood Reporter.
"The Nun 2" will be the latest movie in the Conjuring-verse, a series of films centered around the lore of paranormal investigators Ed and Lorraine Warren that began with James Wan's 2013 hit "The Conjuring." Since then, the franchise has expanded to include the "Annabelle" movies, several sequels, and "The Nun." Released in 2018, "The Nun" took place in 1950s Romania, following a Vatican priest who attempted to drive out the demon Valak from among the nuns in a remote monastery.
While details about the plot of "The Nun 2" are still sparse, Reid will reportedly play a main character in the sequel, which THR says will also be set in the '50s. Evil never truly seems to be vanquished in the Conjuring-verse, and "The Nun" ended with local Maurice (Jonas Bloquet) seemingly possessed by Valek, with a cut to the future revealing that Ed (Patrick Wilson) and Lorraine (Vera Farmiga) later performed an exorcism on him.
The Conjuring-verse keeps growing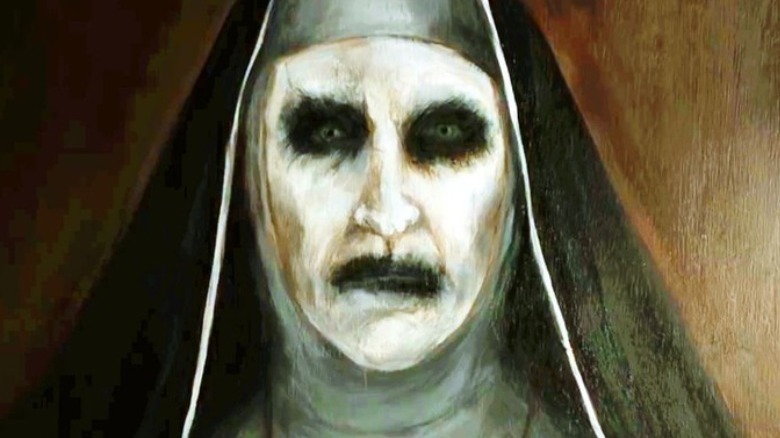 Warner Bros.
It's unclear at this point which if any major Conjuring-verse castmates may show up in the film, but it does have a director: Michael Chaves, who directed "The Conjuring: The Devil Made Me Do It" in 2021, to commercial success if not complete critical acclaim. In total, the film series based around the Warrens has been wildly lucrative, earning over 2 billion dollars worldwide over the last decade.
An undeniable talent, Reid will no doubt be an asset to whatever story the franchise cooks up next. The actor is perhaps best known for playing Gia, the put-upon younger sister of addict Rue (Zendaya) in "Euphoria," but she's already had a prolific and impressive career despite her young age. After her first appearance on screen in "12 Years A Slave," she went on to play Meg Murray in a Disney adaptation of "A Wrinkle in Time," and has also taken on pivotal supporting roles in "The Suicide Squad," "The Invisible Man," and Ava DuVernay's "When They See Us."
In addition to HBO's highly anticipated "The Last of Us" adaptation and the sequel to the John Cho-led screen thriller "Searching," Reid is also producing and starring in the Paramount film "Becoming Noble." 
There is no set release date for "The Nun 2" at this time.