Terrifier 2 Isn't Out Yet, But Terrifier 3 Is All But Guaranteed [Exclusive]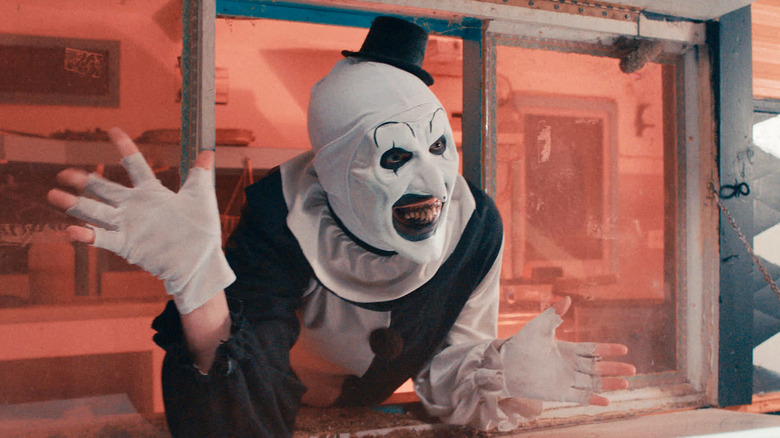 Bloody Disgusting
When we think of the movie clowns that sent shivers down our spines, folks will usually bring up Pennywise ("It") or Captain Spaulding ("The Devil's Rejects"), but Art the Clown is an entirely different breed. The character made his first appearance in Damien Leone's 2013 anthology film "All Hallows Eve," which is itself built from the foundation of Leone's shorts from years past.
Art (David Howard Thornton) really blew up as a true menace among the rank of screen slashers, however, with 2016's grindhouse chiller "Terrifier," which showed the demented face of death hacking and slashing away with show-stopping brutality. The character had been previously played by Mike Giannelli in all of Leone's projects prior to "Terrifier," but this is wholeheartedly Thronton's show.
Say what you will about the character's worst tendencies, the one thing Thornton does impeccably well is make you feel like you're staring down the barrel of a physical embodiment of pure evil that doesn't feel the need to speak. Six years after the release of Leone's sickening slasher, Art returns to the big screen with "Terrifier 2," a slasher movie that uncommonly borders on 150 minutes. Horror movies are no stranger to running long, yet most slashers usually fall into the 90-minute range.
Leone, however, seems to believe in the epic length we get to spend with Art and his pantomime atrocities, so much so that even though "Terrifier 2" has yet to hit theaters, another follow-up is definitely in the cards.
'I basically have a structure for part three already'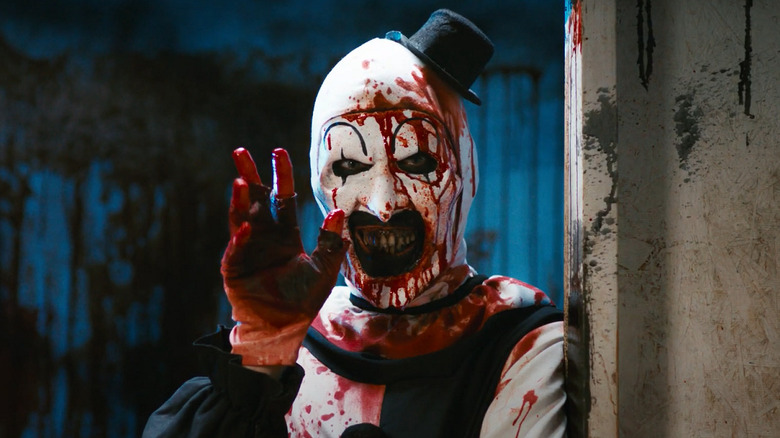 Bloody Disgusting
In an exclusive interview with /Film's Ryan Scott, Leone made it pretty clear that the epic-length slasher sequel will not be Art's last bloody crusade. "I basically have a structure for part three already," confirms Leone.
Prior to its Fantastic Fest premiere, the word-of-mouth reactions from its FrightFest showing indicates that "Terrifier 2" is in many ways a superior film to its predecessor, expanding upon Art in addition to featuring an actual story this time around. Gone are the string of helpless victims, and this is an actual challenger to Art's gory reign of terror over Lauren LaVera as Sienna.
As for where Art could go next, Leone and Thornton casually joked about the devious killer clown going to space or Las Vegas, but the "Terrifier 2" filmmaker seems intent on making the third installment a film that doesn't stray too far from what made this series terrifying:
"Right now, I would like to just tell a solid story where it has a nice arc for my heroes, my villains, it's complete. So a three is, I can almost guarantee a part three. After that? We'll see if there's anything left and if the fans still are still accepting of this character and this franchise."
If Art still keeps you up at night, then it should bring you great comfort in that the nightmare appears to be far from over.
"Terrifier 2" is set to hit theaters on October 6, 2022.