Why Horror Sequel Terrifier 2's Three-Month Shooting Schedule Expanded To Three Years [Exclusive]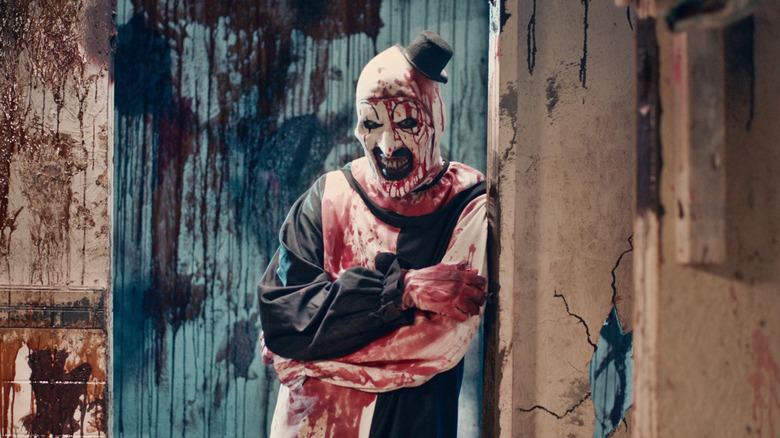 Dark Age Cinema
Ever since "Terrifier" officially hit the horror scene in 2018, it seems like its sequel has languished in development. It was revealed back in 2019, but information on it over the past few years has been pretty inconsistent. Despite this, however, it was eventually completed and recently had its North American premiere at Fantastic Fest.
This is where /Film's Ryan Scott caught up with director Damien Leone and stars David Howard Thornton and Chris Jericho. It turns out that the sequel to the gnarly killer clown film had actually begun filming in late 2019, not too long after it was officially announced, and was supposed to last for three months. If you have been keeping track of this timeline, you can probably assume where this is going.
"Right in the middle of making this movie, Covid hit," said Jericho.
So yeah, the global and ongoing COVID-19 pandemic was the primary reason why "Terrifier 2" has taken so long to get out. Considering the film was made independently and without the backing of any major studios, this hiatus could have easily canceled it altogether. However, Leone and the rest of the team did what they do best — they adapted.
Everything else is just old hat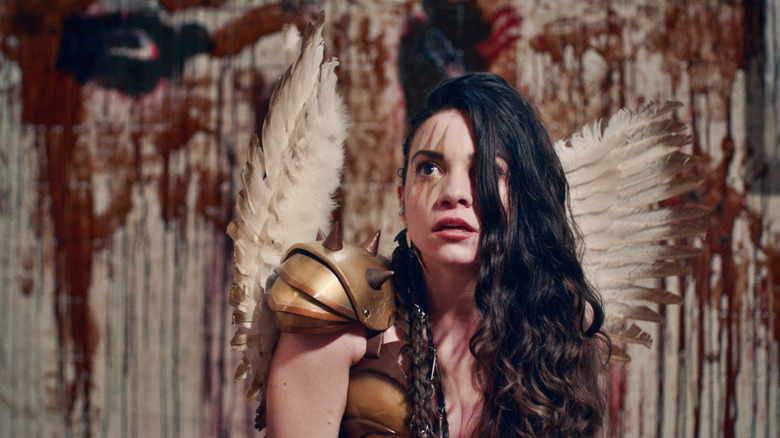 Dark Age Cinema
While Leone said that principal photography on "Terrifier 2" was delayed by around five months, that didn't stop him from working on it altogether. Instead, he used lockdown as an opportunity to adjust the film's kinks, including one kill that is sure to be extremely graphic in the final cut.
"There was a big kill scene that we had begun filming and that I wasn't happy with the way it was coming out," he said. "So now that we had this Covid break, I was able to reconfigure the entire kill scene and build these pretty elaborate special effects that made the scene."
And when we say this Covid break could have killed the movie, we mean it. Leone said that due to the film's micro-budget (the film's Indiegogo campaign raised over $215,000), many of the sets and effects had to be set up on the spot.
"It was such a low budget and we had such a small crew, a really dedicated crew and we literally built everything ourselves," said Leone. "So there were no crews coming in and there are some really big intricate sets and lots of them. And we built them all of ourselves."
To see these DIY scares for yourself, see "Terrifier 2" in theaters on October 6, 2022.