Wolf Pack, From The Creators Of Teen Wolf, Looks Real F**ked Up (In A Good Way) [TCA]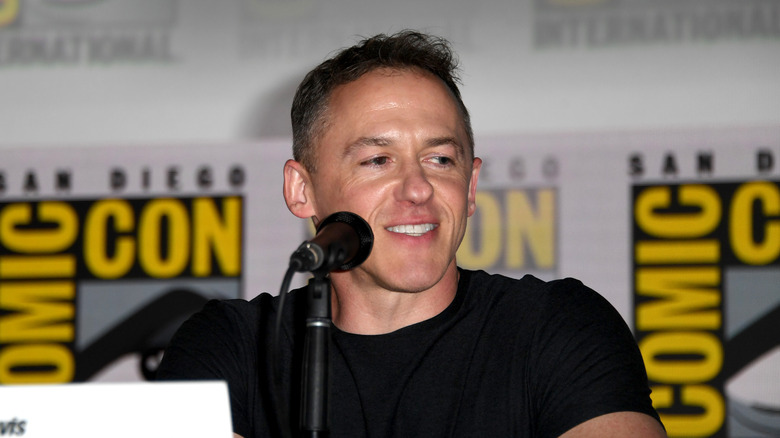 Albert L. Ortega/Getty Images
We didn't know too much about the new show "Wolf Pack" coming to Paramount+, other than that it will star Buffy herself, Sarah Michelle Gellar, as well as Rodrigo Santoro ("Westworld"), and that it is based on the books by Edo Van Belkom about two teenagers whose lives are forever changed when a California wildfire awakens a terrifying supernatural creature.
The two along with showrunner Jeff Davis and fellow cast members Armani Jackson, Bella Shepard, Chloe Rose Robertson, and Tyler Lawrence Gray, however, took part in Paramount+'s presentation to the Television Critics Association (TCA) today to give us more details about the series.
Davis, who is also writing and producing Paramount+ upcoming film, "Teen Wolf: The Movie," started off the panel by sharing two first look clips from the series. The sequences prove that show is very different in tone from "Teen Wolf."
A dark horror series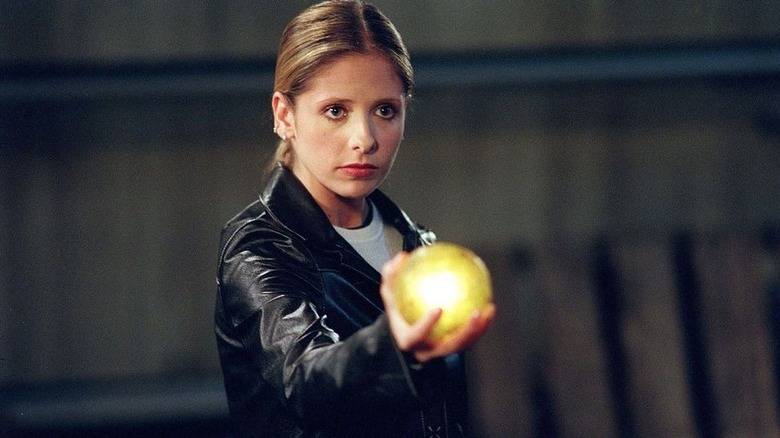 The WB
The first scene shows one of the teenagers, played by Armani Jackson, in a hospital bed. There's some scruffing and snuffling coming from the bed next to him, and he leans over to pull back the curtain (with ominous music playing int he background, of course). When he pulls back the curtain, we see something messed up — it's a ram with a gash along its belly ... and through the gashes in its belly, you can see something writhing inside.
"This is a horror," Davis said after the first clip, which is completely obvious. "And we got Sarah Michelle Gellar back in a horror story again."
The next clip shows Gellar as her character, arson investigator Kristin Ramsey. She's interrogating another teen, played by Tyler Lawrence Gray, who's on the wrong side of a police interrogation. He's saved from a trumped up arrest, however, by Santoro, who plays a Los Angeles park ranger who is also his adoptive father.
What these clips prove is that this show is going to be dark AF and very, very much a horror series not suitable for everyone. It was the uniqueness of the show that drew Gellar to take part.
'My interest was so acute, and I wasn't sure where it was going'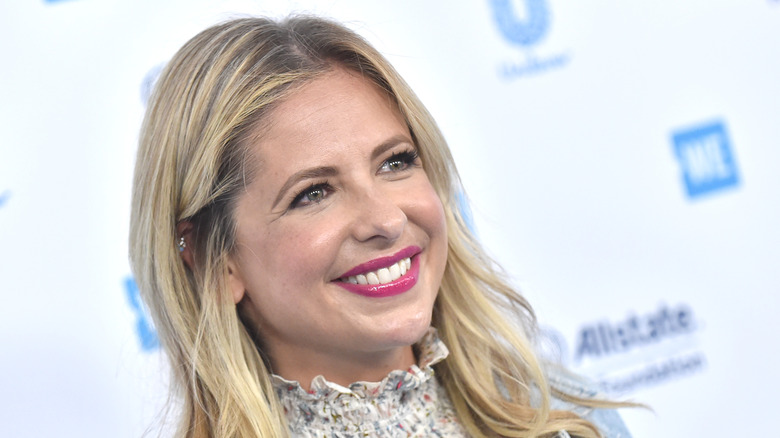 DFree/Shutterstock
"I actually honestly at first had no intention of saying yes," admitted Gellar during the presentation. "And I read the script and it was the first time where my interest was so acute, and I wasn't sure where it was going."
Gellar went on to explain why "Wolf Pack" appealed to her so much:
"I think one of the beauties of 'Buffy' was the metaphorical aspect of it, right? We were using monsters, these real monsters as a metaphor for the horror of high schoo,l and to me that's what made the show so important and why it still stands the test of time. And when I read the script, and when I spoke to Jeff, and we spoke about the issues that he wanted to speak about — mainly anxiety and depression among children, specifically ... and then you add in the Earth, and what we're going through specifically the backdrop of the fires.

And at the same time, I love water cooler shows. I want to be on the show that everyone's talking about. Can you believe this just happened? Can you believe what they did and then they go back and you rewatch it and you realize what we're saying and what we're doing and that's my favorite type of show. And Jeff is an absolute master. And this cast is incredible. And it's been honestly it's been such a joy."
Part of the joy for Davis was having more freedom on a streaming platform to explore adult themes. "We're dropping f-bombs every other line," he joked at the end of presentation. "It's like a Mamet play."
We'll be able to see those more adult themes when "Wolf Pack" premieres on Paramount+ later this year.