Clips Round-Up: The American Dream And Other Fairy Tales Shows Disney's Dark Side & More [Exclusive]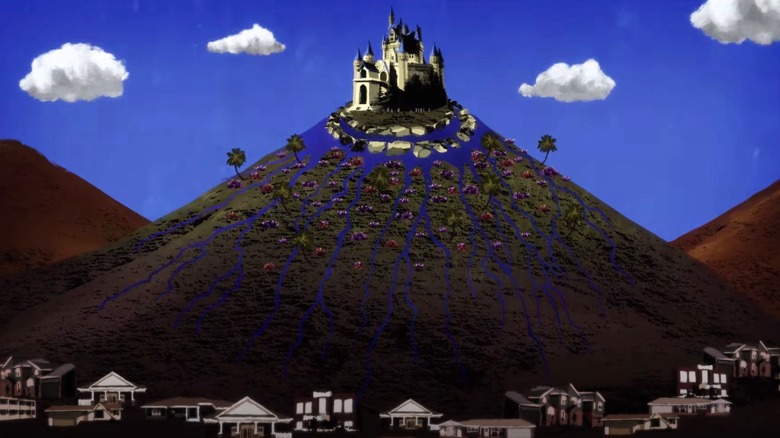 Fork Films
(Welcome to SlashClips, a series where we bring you exclusive clips from hot new Digital, Blu-ray, and theatrical releases you won't see anywhere else!)
In this edition:
The American Dream and Other Fairy Tales
Dig
Section 8
Railway Children
For Walter and Josiah
The American Dream and Other Fairy Tales
First up, we have an exclusive clip from Abigail E. Disney's documentary "The American Dream and Other Fairy Tales," which explores income inequality through the lens of her family's namesake theme park. Co-directed by Disney (daughter of Roy E. Disney and an heir to the company) and Kathleen Hughes ("The Armor of Light"), the film is now playing in Orlando and New York. It will hit additional markets and VOD on September 23, 2022.
Here is the official synopsis: 
Abigail Disney looks at America's dysfunctional and unequal economy and asks why the American Dream has worked for the wealthy, yet is a nightmare for people born with less. Using her family's story, Disney explores how this systemic injustice took hold and imagines a way toward a more equitable future.
Dig
Next, we have an exclusive clip from the upcoming thriller "Dig," starring Thomas Jane and Emile Hirsch, which is releasing September 23, 2022 in theaters and on VOD from Lionsgate and Saban Films.
Here is the official synopsis:
Steve Brennan (Thomas Jane) is trying to piece together a life shattered by a road rage incident that killed his wife and left his teen daughter Jane (Harlow Jane) deaf and resentful of him. Still hoping to mend things with Jane a year later, Brennan accepts a contract for a high-paying demolition job in the desolate New Mexico sprawl outside Las Cruces. When he and Jane arrive at the site, they are suddenly taken hostage by a dangerous couple, who will stop at nothing to retrieve what lies beneath the property. Now father and daughter must work together to outsmart their captors and survive the grueling night.
Section 8
AMC+ and RLJE Films have provided us with an exclusive clip from "Section 8," a star-studded action film featuring the likes of Ryan Kwanten, Dolph Lundgren, Dermot Mulroney, Scott Adkins, and Mickey Rourke. It opens in theaters and begins streaming on AMC+ starting September 23, 2022.
Here is the official synopsis:
After avenging the murder of his wife and child, a former soldier is sent to prison with a life sentence. He's given a shot at freedom when a shadow government agency recruits him for an off-the-books assignment, and he soon realizes Section 8 isn't what it seems.
Railway Children
After a successful release in the UK, Blue Fox Entertainment is releasing the heart-warming family adventure "Railway Children" in U.S. theaters beginning September 23, 2022. Directed by BAFTA-winning Morgan Matthews ("A Brilliant Young Mind"), the film features a cast of Jenny Agutter, John Bradley, Beau Gadsdon, KJ Aikens, Austin Haynes, Jessica Baglow, Hugh Quarshie, Neil Hurst, Tom Courtenay, and Sheridan Smith.
Here is the official synopsis:
Inspired by one of the most beloved British family films of all time, "Railway Children" is an enchanting, moving, and heart-warming adventure for a new generation. 1944 – As life in Britain's cities becomes increasingly perilous, three evacuee children — Lily (Beau Gadsdon), Pattie (Eden Hamilton) and Ted (Zac Cudby) Watts — are sent by their mother from Salford to the Yorkshire village of Oakworth. There to meet them on the train station platform are Bobbie Waterbury (Jenny Agutter, reprising her iconic role in the original film), her daughter, Annie (Sheridan Smith), and grandson Thomas (Austin Haynes), and with their help the evacuees are soon settling into their new life in the countryside. When the children discover injured American soldier Abe (KJ Aikens), hiding out in the railyard at Oakworth Station, they are thrust into a dangerous quest to assist their new friend who, like them, is a long way from home.
For Walter and Josiah
Finally, we have an exlcusive clip from the tragic documentary "For Walter and Josiah," which marks the feature directorial debut for Jamie Elias and is now available on VOD and streaming.
Here is the official synopsis:
"For Walter and Josiah" transports us to the Flathead Indian Reservation in Montana. Their small community is shaken to its core by a teen suicide epidemic that claims 22 Native lives in a single year – including two high school basketball team members. The documentary follows the basketball team during their season as the surviving members play to honor their fallen brothers and uplift their community.