Angelina Jolie Didn't Plan On Becoming A Director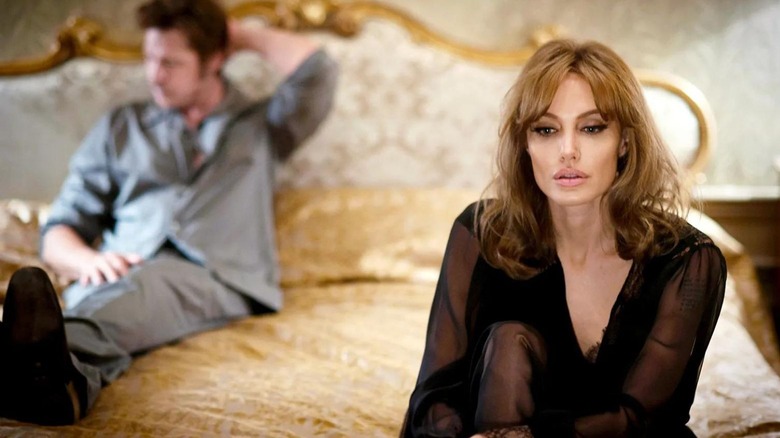 Universal Pictures
Angelina Jolie took her first stab at directing a feature film nearly two decades after starring in them. The revered actress wrote, produced, and directed the 2011 film "In the Land of Blood and Honey," a war-torn romance drama between a Serbian camp administrator and his Bosnian prisoner, against the backdrop of the Bosnian war of 1992. Here's a synopsis for the film:
Danijel, a soldier fighting for the Serbs, and Ajla, a Bosnian held captive in the camp he oversees, knew each other before the war, and could have found love with each other. But as the armed conflict takes hold of their lives, their relationship grows darker, their motives and connection to one another ambiguous, their allegiances uncertain.
Although the film opened to mixed reviews, Jolie was commended for her sensitive approach toward the story, and for being successful in depicting the atrocities of the war. The subject matter is extremely heavy, and Jolie penned the script in an effort to learn more about the war in Yugoslavia — she didn't initially expect to see it transform into a full-fledged project. When someone suggested it was a story good enough for the silver screen, the "Tomb Raider" star decided to helm it to protect the material and showcase her vision for it.
'I got into this accidentally'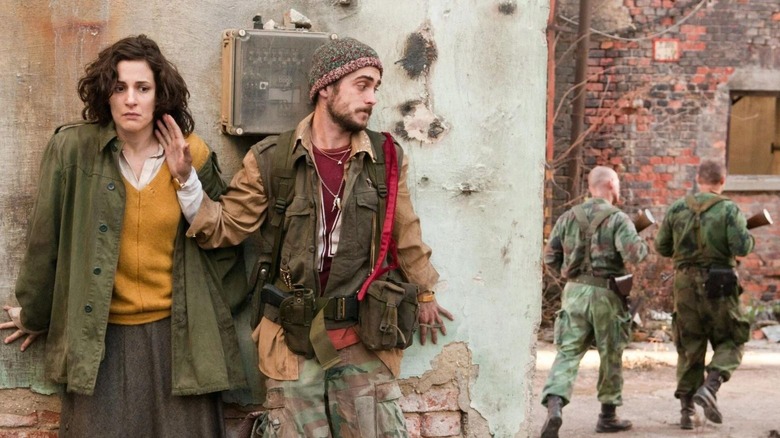 FilmDistrict
Jolie shared how she came to be the director for "In the Land of Blood and Honey" during a conversation at The Hollywood Reporter's "The Directors" roundtable. The actress explained that it wasn't until she stepped behind the camera that she learned how much she loved directing.
"I got into this accidentally. I wanted to learn more about the war in Yugoslavia, so I wrote something that was a project; it was really private, I didn't think that I was going to show anybody. It was this little script that I used as an excuse to send myself back to school and study a time in history. Then somebody said it's not that bad, it should be a film."
The performer further expressed that she only took up the director's job because she was afraid someone else's vision would alter the film in a manner she didn't want. She volunteered to direct and, in the process, fell in love with the job.
She added, "I was so excited, and then the idea of who would direct it came up, and I was worried that it would be turned into something else by somebody else, and so I volunteered to direct it. I thought, 'Ugh, what am I doing?' It was just to protect the material, and then I realized that I loved it."
'It's about the message for me'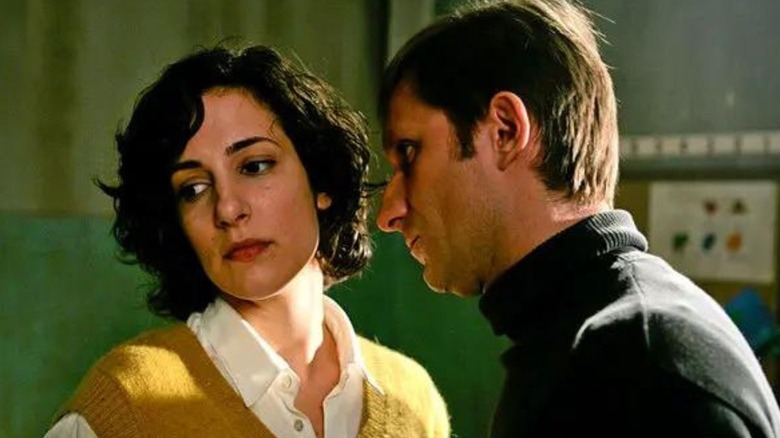 FilmDistrict
When asked if Jolie would step behind the camera again, the actor responded in affirmative. There's only one condition, though: it needs to be a story with a message Jolie is passionate about telling. She's ready to fight for a story she knows she can do well. It's not about being a director — it's about the message a film carries.
"It's about the message for me. It's not about the idea of making a story it's not about saying I made a film. It's not about what it looks like. It's about what it means. Unless there's one I think I can do really well and my heart's in it, then I'll fight for that one."
Following her directorial debut with "In the Land of Blood and Honey," Angelina Jolie has since directed three other feature films: "Unbroken," "By The Sea," and "First They Killed My Father." Her next movie, "Without Blood," began filming earlier this summer with Jolie's "Eternals" co-star, Salma Hayek, in the lead role.