Without Blood: Everything We Know So Far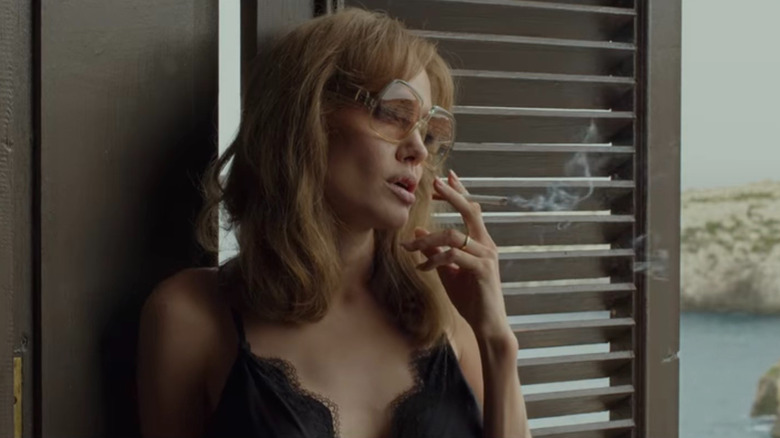 Universal Pictures
It has been five years since Angelina Jolie was last seen in the director's chair with her 2017 film "First They Killed My Father." Her directorial career has been ... interesting. Her films have neither made much of a mark in the popular consciousness or received much in the way of acclaim, yet they do all feel like they come from a truly passionate place from within Jolie. After building back up some cache from appearing in films like "Maleficent: Mistress of Evil," "Those Who Wish Me Dead," and "Eternals," Jolie is back to take on an adaptation of the Alessandro Baricco novella "Without Blood."
The film, which Jolie is writing and producing along with directing, recently began filming in several cities throughout Italy, so it is good time to fill you in on what to look forward to when the film actually comes out.
When and where to watch Without Blood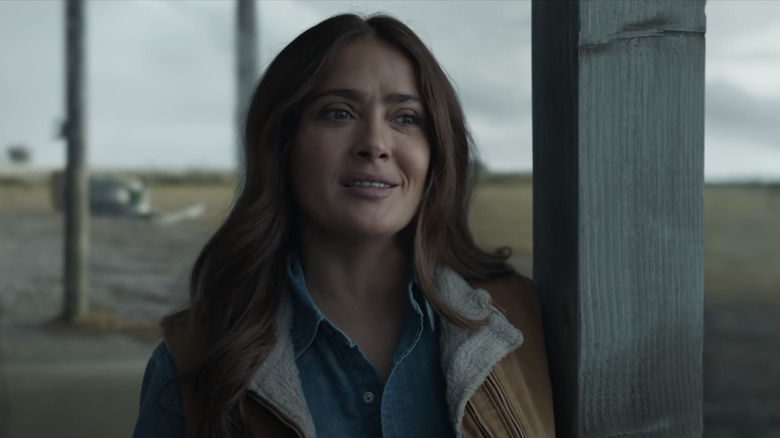 Marvel Studios
As the film is just now shooting, a premiere date for the film has not been announced yet. What we do know is that "Without Blood" will be distributed worldwide by Freemantle. Because that is not a large film company, the likelihood of it being a theatrical movie is still up in the air. Freemantle is primarily a television company, producing a range of shows from "The New Pope" to "Celebrity Family Feud," and I imagine they would have to partner with another distributor if it was a sizable release on cinema screens.
As for a release date, I doubt "Without Blood" would be ready for the fall festival circuit, which a small film like this would probably need to drum up some buzz. All of Jolie's films, though they haven't really capitalized on it, have been in the awards conversation, and if this one aspires to that same talk, it will need festival help. So, that could be the early festivals of next year like Sundance, Berlin, or, what I am guessing will be its premiere, Cannes. All of this is pure speculation. Right now, we just know who has the rights. What they do with it remains to be seen.
Who's who in the cast of Without Blood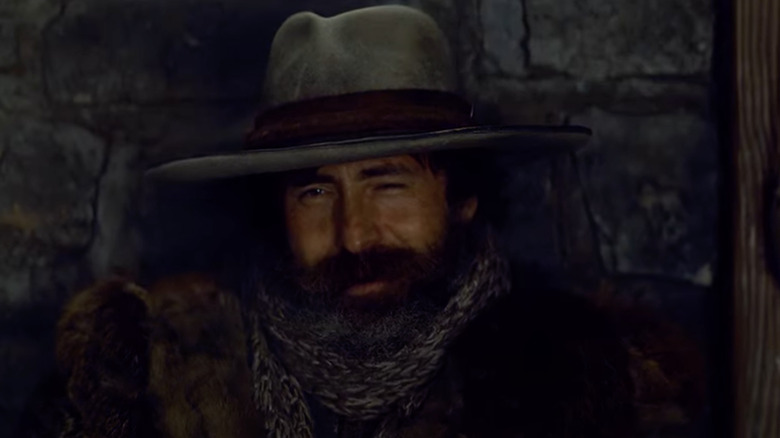 The Weinstein Company
Two names have been revealed to be part of the cast of "Without Blood," and they are incredibly intriguing actors to be carrying this movie. As the film's lead, we have Salma Hayek, reuniting with her "Eternals" co-star. She will be taking on the role of Nina, a woman who witnessed the brutal murder of her father as a child in an undefined post-war setting. Several decades after the event, she is looking to both move on from and take revenge for it.
Alongside Hayek will be the wonderful Oscar nominated actor Demián Bichir, presumably as one of the men present on that horrific day in Nina's life who enters back into her orbit. The rest of the cast will be made up of an international performers, which I imagine will be mostly Italian.
Though the author and the locations are Italian, the story does not explicitly take place in Italy. Alessandro Baricco states at the beginning of the book, "The frequent choice of Spanish names is due purely to their music and is not intended to suggest a historic or geographical location of the action." While that is a very odd disclaimer at the beginning of the book, I don't think we'll be hearing Hayek or Bichir doing Italian accents.
Obviously, there are not many details to go on right now, but Jolie is very excited about the project, telling Variety:
"I'm honored to be here in Italy to bring this very special material to film, and to have been entrusted by Alessandro Baricco with the adaptation of his book — with its unique poetry and emotion and way of looking at war, and the questions it poses about what we search for after trauma or loss or injustice."