Sean Astin Had A Rude Awakening After Filming On The Goonies Had Wrapped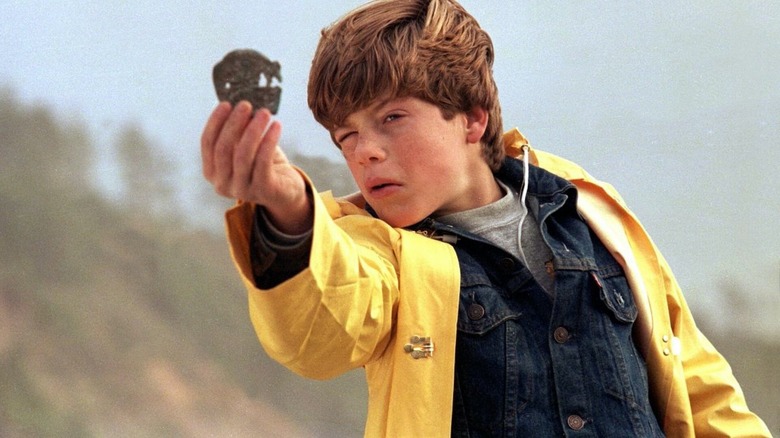 Warner Bros.
"The Goonies" is known for the vivacious energy of its young cast, including Sean Astin, Corey Feldman, Jeff Cohen, and Ke Huy Quan. These "goonies," actually a group of kids who live in the blue-collar section of Astoria, Oregon, search for a legendary pirate's hidden treasure to save their homes from foreclosure. The adolescent ensemble brings a natural innocence and childhood wonder to the thrilling storybook adventure come to life. 
The star of the film and Goonies ringleader is Mikey, played by Sean Astin. As the child of actors Patty Duke and John Astin, he was not unfamiliar with the inner workings of Hollywood, but "The Goonies" was his feature film debut. In Gizmodo, Sean Astin recalls the excitement of being the lead actor on such a large-scale project: 
"[A]t the Warner Bros. lot ... they'd roll down the window and the guard would look at us and say 'Hey Sean.' He knew my name ... outside they'd have these dressing rooms, like miniature houses, and there was one with my name on it. You knew it was big. You knew you were right in the center of all that is good and holy in the moviemaking galaxy."
Being the main character of "The Goonies" came with its perks. When Astin and his co-stars would race golf carts on set, "the police would come up and say 'Hey what are you doing?' And they'd see us and go 'Oh hey guys.' They knew us from the movie so we could continue to do the wrong thing and we got away with it." Astin also recalls seeing his face on the giant billboards of Sunset Boulevard and feeling like a true star. 
The movie didn't help his run for class president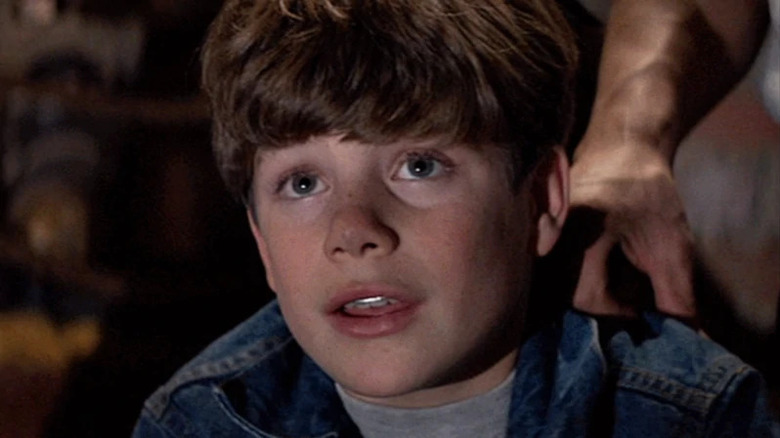 Warner Bros.
Working on such a substantial production transformed Sean Astin's career and status as an actor, but he had a rude awakening when he realized it didn't change much of his off-screen life. His newfound stardom seemed to have no affect on his classmates at his school, St. Paul the Apostle in West Los Angeles. When he returned for his eighth grade year and ran for student body president (via Gizmodo): 
"I didn't make the runoff. Me [and two other kids] ran and I didn't make the runoff. [The other kids] went against each other. So as popular as you were being in a Steven Spielberg movie, it didn't mean anything when you got back."
Starring in "The Goonies" may not have impacted middle school politics, but it did provide Astin one of his most renowned roles that he would be remembered for decades later when the film became a nostalgic classic.