Here's When You Can Watch Bullet Train At Home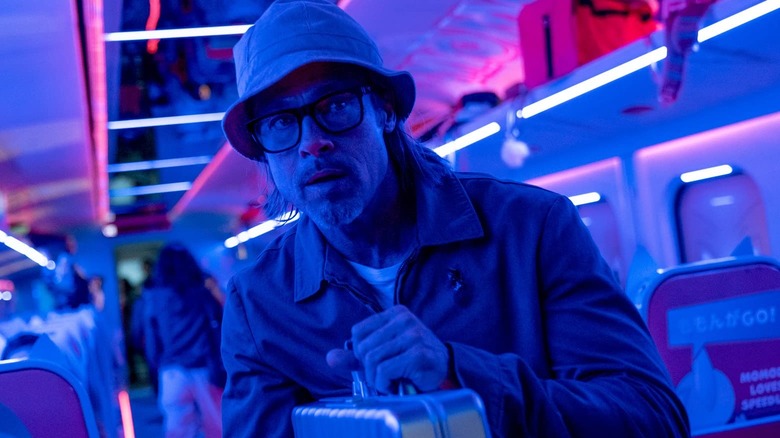 Sony Pictures
David Leitch's "Bullet Train" has chugged along to a tidy $222 global box office take, a surprisingly profitable accomplishment these days for a non-franchise film. Adapted by Zak Olkewicz from the novel by Kōtarō Isaka, the action film sees Brad Pitt play an unlucky criminal known as "Ladybug" (everyone here has codenames), a man who's been largely out of his life of crime in order to work on himself. He takes a job to gather a briefcase from a bullet train, substituting for another hardened criminal, but things aren't what they seem–the train is full of assassins, everyone with their own motivation, and Ladybug gets pulled into a situation that's much deadlier than he ever anticipated. 
It's a colorful, violent, well-choreographed ode to train-based violence, and like any well-managed bullet train itself, we know when it's arriving. That's right, we finally know when "Bullet Train" will come careening out of theaters and into your home, and it's sooner than you may expect. 
Here's when you can watch Bullet Train at home.
The train is coming to the station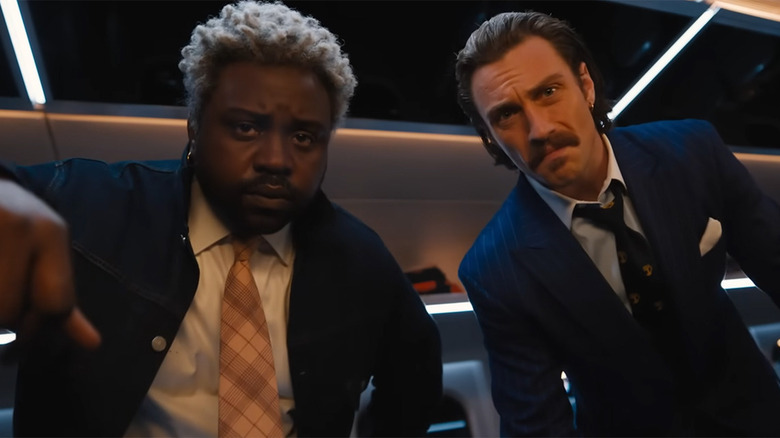 Sony Pictures
"Bullet Train" is a breezy, colorful big-screen spectacle, sure, but the strong stunt work and some solid comedic performances fit just as well on your home screen. Fans who want it to arrive as quickly as the transportation itself are in luck: the home release of "Bullet Train" will hit in two waves, and one's way quicker than you may have expected. The fight-heavy feature will first release on Digital on September 27th on major digital platforms (complete with a fun set of extras). Following that first wave of release, the movie will hit 4K UHD, Blu-ray, and DVD on October 18th.
The 4K Ultra HD, Blu-ray, and Digital format releases will all share an ample set of special features for anyone who wants to dig deeper into the movie's stunts or cast. Features include: 
Outtakes & Bloopers
Catch What You Missed: Easter Eggs
All Aboard the Pain Train: Stunts
Mission Accomplished: Making of Bullet Train
Trained Professionals: The Cast
Select Stunt Previs
Audio Commentary with David Leitch, Kelly McCormick & Zak Olkewicz
The DVD release doesn't have the same level of feature depth as the above, but you'll still get:
Mission Accomplished: Making of Bullet Train
Trained Professionals: The Cast.