Why Helen Mirren Was So Comfortable Behind The Wheel In The Fast And The Furious Franchise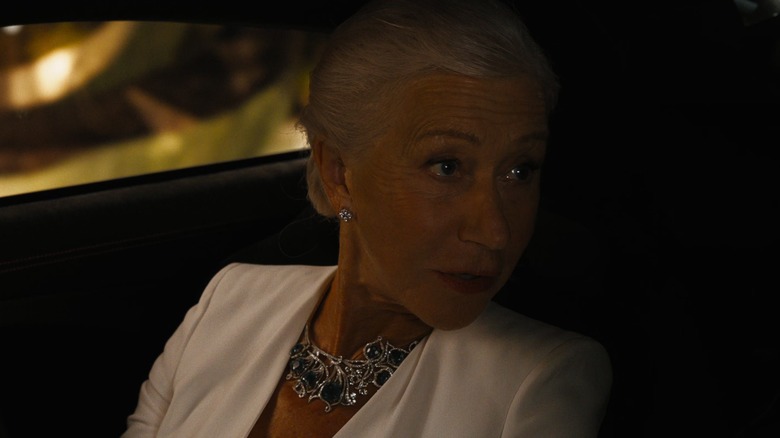 Universal Pictures
Where there's fun to be had, the "Fast and the Furious" movies will follow. What started as a "Point Break" rip-off, coupled with the B-movie sensibilities of the '50s hot rod flick, has now blossomed into a ludicrous superhero spy saga spanning 11 films. The secret to their success has always been evolution. Standard roadside heists are now high-octane espionage capers, and I couldn't ask for anything more.
Ever since Dwayne Johnson blew the doors off with his "Fast Five" introduction, it's shown that there's plenty of room for other talent to join the "Fast" family on their insane missions. Since the series' 2011 resurgence, the "Fast and Furious" franchise has been home to all sorts of talent joining in on the insanity, with Jason Statham, Kurt Russell, Charlize Theron, Idris Elba, John Cena, and even Cardi B getting to hang with the family.
Now with "Fast X" on the way next summer, now the "Fast" family will be welcoming Brie Larson, Alan Ritchson, Jason Momoa, and Rita Moreno to the cookout — given how most of their antagonists end up there at some point or another. But the "Fast" family member that stands above them all is an A-list talent who remains one of the series' most entertaining side characters: the great Dame Helen Mirren.
Mirren has wheel life driving experience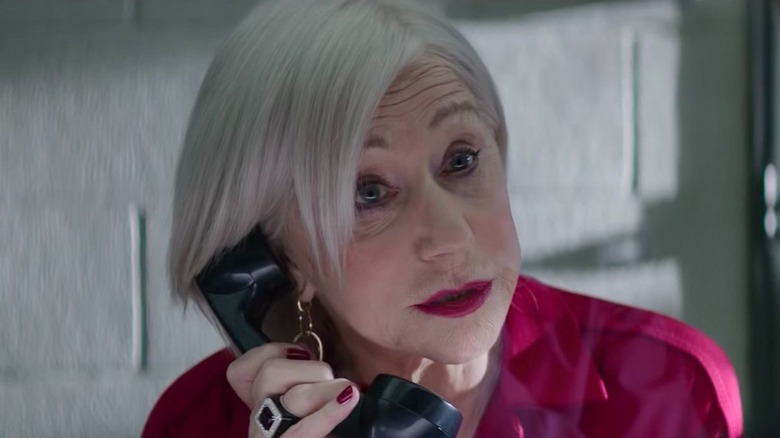 Universal Pictures
Mirren has won countless awards, yet with all of the prestige to her name, it turns out she really wanted to drive fast cars with "Fast" star Vin Diesel. In a 2015 interview with Yahoo! Movies, she expressed how much she wanted to be a part of the action. "I so want to be a mad driver in a Fast and Furious movie," said Mirren.
It would appear that Mirren's wish came true as she joined the "Fast" family in 2017's "The Fate of the Furious," followed by "Hobbs & Shaw" and "F9" as Queenie, the Shaw family matriarch. According to the AV Club, Mireen had begged Diesel at a function to join in on the fun, a request he seemed more than onboard with. She recalled:
"I think I was at some function, and he was there, and I got introduced to him. And I was shameless: 'Oh God, I'd just love to be in one of your movies! Please let me be in it.' And then Vin, with that beautiful, deep voice of his, said: 'I'll see what I can do.'"
While you may not immediately think of Mirren as a high-octane driver, it turns out that the Academy Award-winning actor is more than proficient behind the wheel. Not only has she performed her own stunt driving, but she also demonstrated her high-speed skills on a guest spot for "Top Gear" in 2007 where she beat Brian Cox's lap time.
It wouldn't be until "F9," however, that the mischievous thief would actually get behind the wheel of a car with Diesel in tow.
"F9: The Fast Saga" is currently streaming on HBO Max.