Casa Susanna Review: A Documentary That Travels Back In Time To Witness Transgender History [TIFF]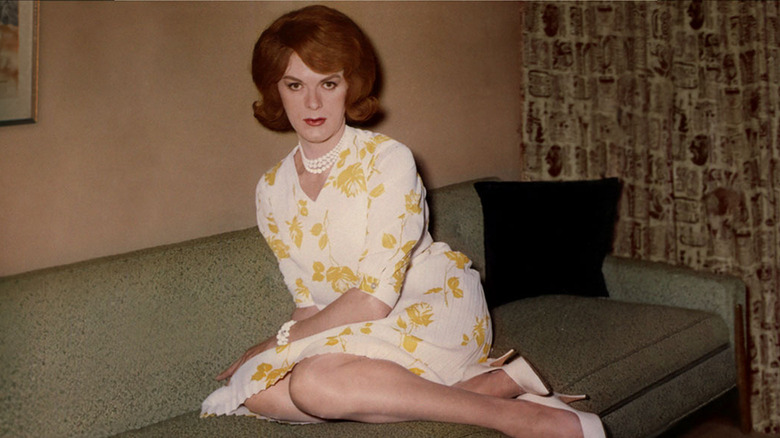 TIFF
Do you remember the first time you saw a "cross-dresser"? For me, I believe it was either "Rocky Horror Picture Show" or maybe even the original "The Producers." I don't really remember because it wasn't of major consequence for me and my identity. But for the women featured in "Casa Susanna," seeing any sort of man in drag was a revelation — a life-changing, and life-saving, discovery.
"Casa Susanna" is a retrospective documentary looking back on the titular getaway resort in the Catskills, a pastoral, mountainous area where one woman and her "cross-dressing" husband decided to carve out a retreat for their community. Susanna was the madame in charge, fostering a welcoming environment where fellow "transvestites" (as they identified back then) could feel free to be their true selves.
We've come a long way in terms of LGBTQ+ awareness and acceptance, and it can be easy to forget — and I'll admit, a little shocking to be reminded — that it used to be illegal for men in the U.S. to dress as women. "Casa Susanna" artfully establishes this with a brilliant cold-open: archive footage from the '60s of a television journalist presenting four women who are, in his words, really "men." He explains to the camera that he is only asking the women for their first names because what they're doing, their very identities, are outlawed.
Questioning gender in the 1950s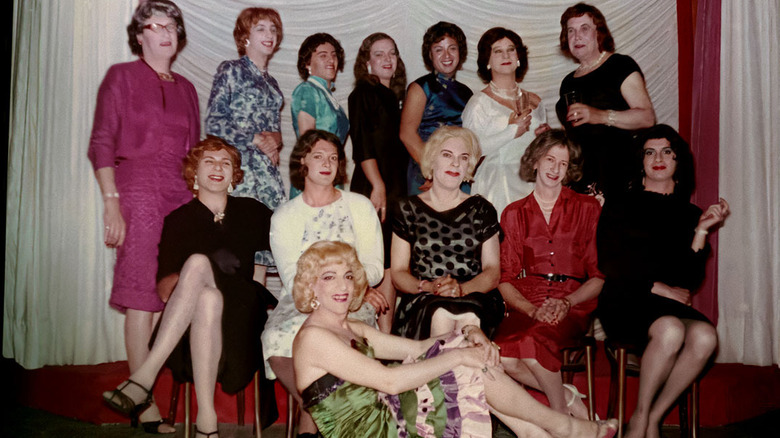 TIFF
"Casa Susanna," directed by Sébastien Lifshitz, does a very good job of establishing the setting and tone. There's a remarkable amount of home movies and pictures included — a real treasure trove of memories. Supplementing these are the dreamy, nostalgic score and stock footage from the era. It feels so immersive; even though the original buildings are completely derelict and crumbling, the audience gets a strong sense of what the experience must have felt like.
Great care is taken to explore the "sheer joy" these men and women felt in being themselves openly among other like-minded people. They not only had the opportunity to embrace those urges, but also to perform, laugh, and just be a part of a community that accepted them for who they were, no questions asked. With this though was other kinds of shame: Homosexuality was still frowned upon in the '50s and '60s, so there was an attitude at Casa Susanna that the cross-dressers should be heterosexual men, bringing their wives with them. It's sad to hear of this kind of gatekeeping, but it's also very understandable. It also makes the stories of Diane and Kate, who both went on to transition, that much more inspiring and remarkable.
There are some very poignant, very moving moments in "Casa Susanna." Diane and Kate are given the space to share their personal journeys, from questioning their gender as children to discovering a community, to embracing their womanhood and fully transitioning. It feels so relevant in 2022. These are women who — in their lifetimes — saw transgender identities emerge into the public consciousness. The fight for transgender rights is far from over — some might suggest it's only really begun in earnest — and "Casa Susanna" shows a sobering look at how devastating it would be for those rights to be stripped back.
A limited perspective
TIFF
Where "Casa Susanna" really falters for me is the limited perspectives and the overall story the documentary is trying to tell. Sadly, this is a movie that's being made a generation too late; there are only two transgender women interviewed who came out of the Casa Susanna community, and they're both quite elderly. The other two witnesses are the child of one deceased visitor, Donald Wollheim (aka Doris), and the grandchild of the titular Susanna. Documentaries like this really depend on the talking head segments, and because we have so few people featured here, their testimony is stretched thin. I came away from the film feeling that I had a strong grasp Diane and Kate's history, but not really much about the actual titular resort.
I would have loved for Lifshitz to expand beyond the few people included here and maybe found experts or other community members who could speak to the burgeoning community in the late '50s and early '60s. It very well could be that there aren't any other living people from that time — the resort was only operational for a relatively short time, and that was about 60 years ago. Still, there must be historians or academics or someone interested in LGBTQ+ history who could have added another layer of commentary.
Still, Lifshitz pulled off something incredible with "Casa Susanna": cutting through time to offer a glimpse of an "astonishing secret world," as Kate puts it, that only existed briefly, but had an impact felt over entire lifetimes.
/Film Rating: 7.5 out of 10