Macaulay Culkin Actually Got Bitten By Joe Pesci During Home Alone And Has The Scar To Prove It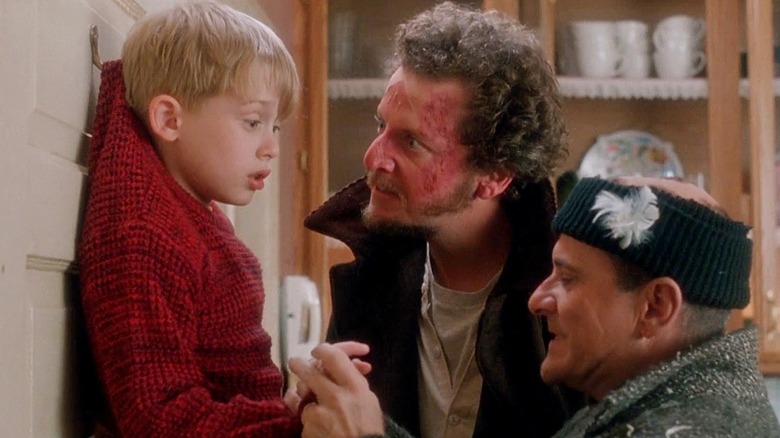 20th Century Studios
In 1990, at only ten years old, Macaulay Culkin rose to fame as the spunky and self-sufficient Kevin McCallister in "Home Alone."  The Christmas comedy directed Chris Columbus was an instant hit and Culkin quickly became one of the most sought-after kids in the business. After working alongside such greats like Catherine O'Hara, Daniel Stern, and Joe Pesci, Culkin is a true acting veteran — and he has the scar to prove it. 
In an interview on "Late Night With Conan O'Brien," Culkin reminisced about filming the "Home Alone" scene where Pesci and Stern — playing the incompetent robber duo Harry and Marv, respectively — hang him up on a door. Harry tells Kevin, "I'm going to bite each one of your fingers off one at a time," and in rehearsal Pesci actually did physically bite him. According to Culin, "He broke the skin and everything!" 
Now, Culkin has a scar on his finger to remember the famous 5'4" actor, who is loved for his violent and unhinged characters in such classic films as "Goodfellas," "Raging Bull," and "Casino." When O'Brian asked Culkin if he was angry that Pesci bit him, he replied, "Yes, I did! I got really mad at him. I was like, 'I don't care how many Oscars you have! You're biting a nine-year-old, what the heck's wrong with you?'"
Staying in character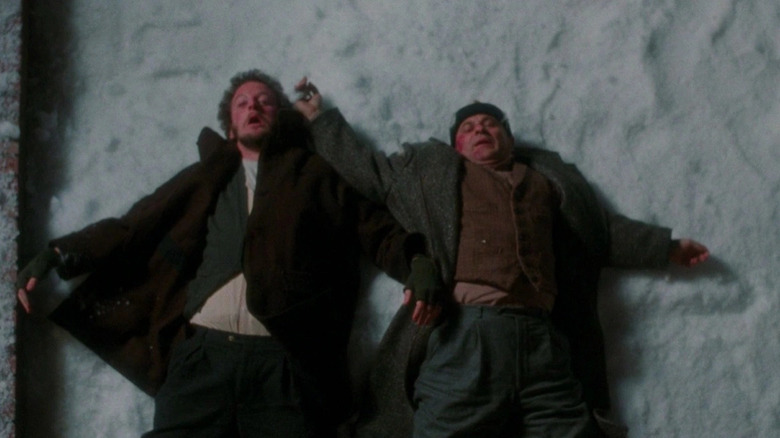 20th Century Studios
Pesci may be tiny but the guy has a rage on screen unlike any other. However, in an interview with CBC's Midday, Pesci stated that he wanted to take the role of burglar Harry Lime because "Home Alone" had a "great script," but also because it was different from the kind of movies he usually starred in: "I wanted to play it for the kids because I never get to work for children, you know?" And according to behind-the-scenes stories, Pesci's approach to working with kids was anything but typical. 
For one, Pesci ignored Culkin on set because he wanted him to be scared of him. He continued this approach with "Home Alone 2: Lost in New York" — according to one anecdote when Culkin asked why Pesci never smiled, he just told him to shut up. "He's pampered a lot by a lot of people, but not me. And I think he likes that," Pesci reportedly said. I appreciate this kind of method acting with kids (though biting them is taking it a bit too far). In a way, I bet Pesci helped prime Culkin for other work, even if he didn't realize it at the time.
The Culkin craze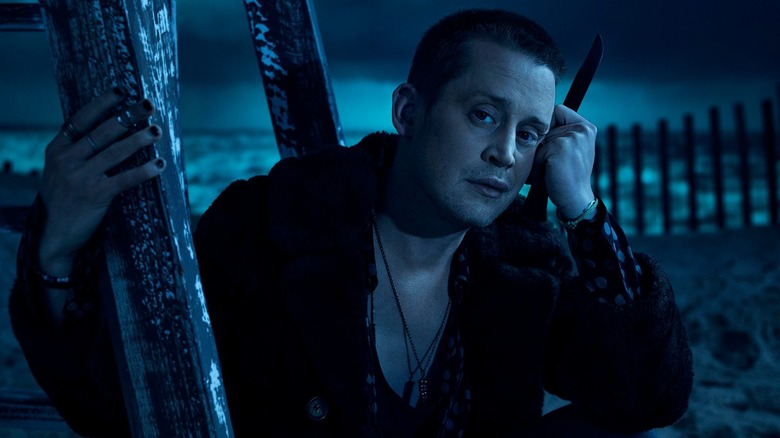 FX
After the two "Home Alone" films, Macaulay Culkin went on to star in films like "My Girl" (that funeral scene!), "The Pagemaster," "The Good Son," and "Richie Rich." He took a break from acting in 1994 and returned in 2003. 
One thing that I appreciate about Culkin is that despite a rough start in life, he seems to have taken his experiences with a grain of salt. He grew up really fast and was self-aware enough to step away from acting to figure out who he was off-screen and do normal kid stuff like go to school. If you watch interviews with him over the years, you can tell he is wise beyond his years. As an adult, he can laugh at himself and he composes himself with an air of confidence that is missing from several other child stars. He understands that people love his movies but will still hold boundaries with his fans. (For example, don't ask him to hold his hands to his cheeks and scream.) 
The guy also seems really down to earth and open-minded. I mean, he started a band called Pizza Underground that performs Velvet Underground songs with lyrics about pizza. He dons nail polish on his fingertips and gets to choose the projects he works on these days. Honestly, I'm always happy to see Culkin pop up on screen and loved his work in "American Horror Story: Double Feature." He's been through a lot, and it's great to see child actors get their life back in a sense. I'm glad getting bit by Joe Pesci at nine years old didn't emotionally scar him from the movie business and he's still doing his thing, his own way.