Steven Spielberg Recruited David Lynch To Terrify The Fabelmans Star Gabriel LaBelle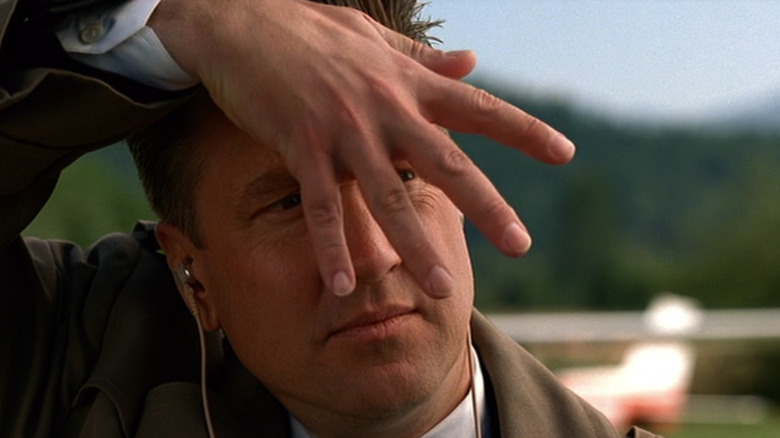 New Line Cinema
While "The Fabelmans" might not be in theaters for a couple more months, we here at /Film can attest that it is a movie you shouldn't miss when it does release. We've already known Steven Spielberg has recruited David Lynch for a special role as famed film director John Ford. Yes, he wears an eye patch, and yes, it is a small but pivotal scene that audiences likely won't forget.
"Fabelmans" star Gabriel LaBelle, who plays the main character Sammy, certainly won't forget about it any time soon. In an interview with The Associated Press out of the film's premiere at the Toronto International Film Festival, the 19-year-old actor revealed that he was unaware of Lynch's casting before arriving to shoot the crucial scene. Needless to say, his initial reaction was pretty reasonable.
"[He] scared the s*** out of me," said LaBelle in earnest. I mean, would you feel any differently if you suddenly saw David Lynch? I know I certainly wouldn't.
Of course, the story doesn't end there. Without giving away spoilers, we will say that this scene is loosely based on a real-life encounter that Spielberg had with the director in his youth. In fact, the majority of the events that take place in "The Fabelmans" mirror that of Spielberg's childhood. His stories are pretty fascinating, and if you ever get the chance to read up on them, we highly recommend doing so.
Picture this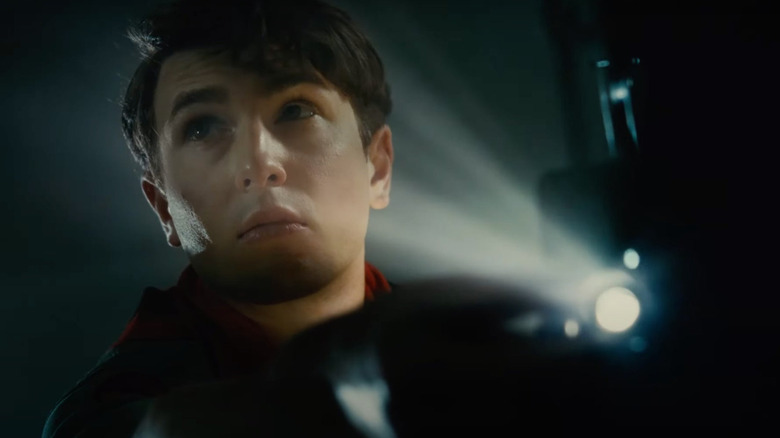 Universal Pictures
With this real-life basis in mind, it's easy to understand why this surprise on set helped get LaBelle further into character. He said to The Associated Press that it gave him the right amount of emotion to evoke in such a pivotal scene.
"[Lynch is] a great guy. But leading up to it, Sammy's nervous, so I'm getting nervous," he explained. He recalled that he and Spielberg were on set together when an unfamiliar man entered the set. When he realized that the new man was none other than David Lynch, LaBelle really got into Sammy's headspace.
"My coverage wasn't going to be until later, so I'm waiting and waiting to do that scene," he recalled. "It really helped me get nervous to meet him."
It also helped that he had Spielberg with him as a guide of sorts. While the film obviously came first for both of them, LaBelle said that he found the iconic director's insights from his childhood helpful in his preparation. However, he kept some things close to his heart, wanting the actor to not just mimic his reactions or feelings.
"We had to ask. We had to go at it scene by scene," he explained. "It was really just about what's the purpose of each moment. How did you feel? What do you want out of me?"
"The Fabelmans" arrives in select theaters on November 11, 2022, before expanding on November 23.