Wendell Pierce Is Glad The Wire Never Wound Up Winning An Emmy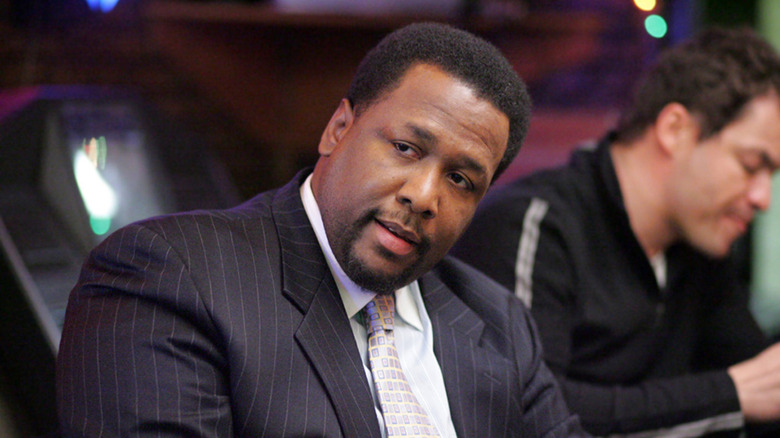 HBO
"The Wire" is one of those shows that, in retrospect, were horrifically robbed of any Emmys during its time on HBO. The crime drama is still revered as one of the best of its genre, as well as one of the programs that helped ring in the era of prestige television. While the idea of the impending collision between drug gangs and a corrupt police department is interesting television on its own, it was arguably the show's vast ensemble that helped elevate the show as much as it did.
Wendell Pierce was an integral part of this ensemble, playing the well-meaning but troubled Detective Bunk Moreland. Throughout all five seasons of the show, he helped to provide the closest the show had to a moral compass, and definitely deserved at least one award for his performance. In fact, the entire show deserved to be showered with awards.
However, Pierce doesn't necessarily think the same way. In a recent interview with The Washington Post, he actually found it more rewarding that "The Wire" never received any Emmys during its time on air, and it's pretty hard to argue with his logic.
No need to appease anyone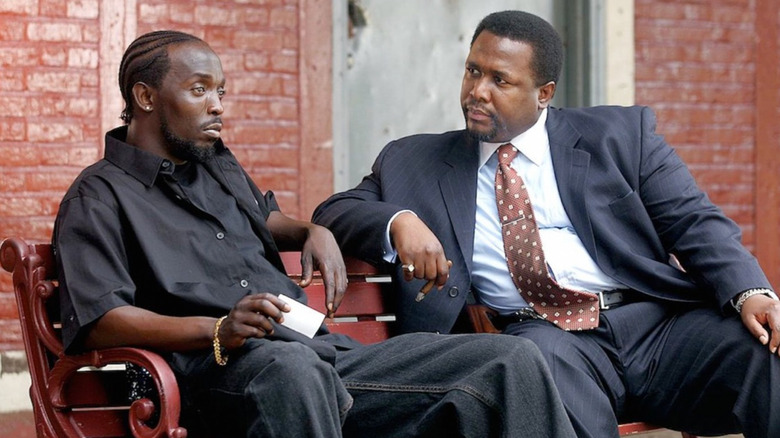 HBO
In his interview, conducted to promote his run on Broadway's revival of "Death of a Salesman," he expressed surprising gratitude that "The Wire" got snubbed so many times. In fact, he was actively rooting against any nominations.
"By the time we got to the last season, I was like, 'C'mon man, don't break the streak!'" he recalled. By this point, it had become pretty incredulous that the show kept getting snubbed despite a passionate fanbase and critical acclaim. However, Pierce said that he knew it would be for the better that the show never received any awards recognition because it would cement its legacy even more:
"I didn't want an Emmy. I said then the lasting testament will be: This show will be one of the most revered and critically acclaimed shows that will never have any awards, and it will just show you how shallow people's approach to commercialized art can be. That they missed the point of the power of art. I wear it as a badge of honor that we didn't receive any Emmys."
When you put this into perspective, it makes a lot of sense, and that is arguably exactly what happened. There are few shows that win Emmys that still have a strong cultural impact several years after they aired, and "The Wire" is still talked about and praised to this day despite the snubs. While it may have been heartbreaking for fans at the time, it all worked in their favor in the end.