Andor Shows Mon Mothma As Star Wars Fans Have Never Seen Her Before [Exclusive]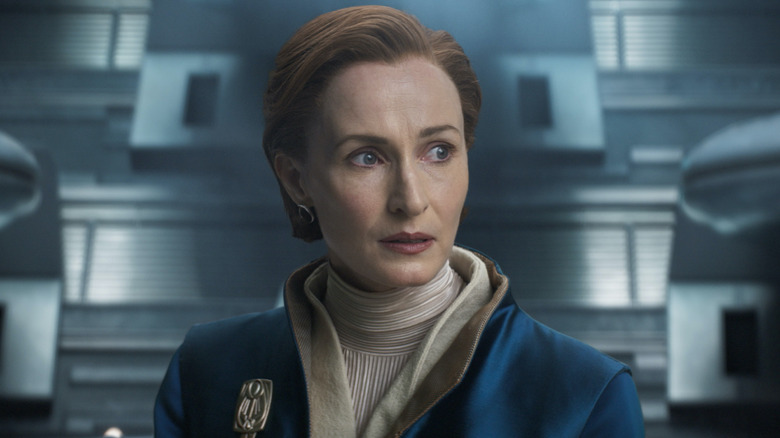 Disney+/Lucasfilm
The upside to Disney shifting its attention away from the big screen and toward the live-action side of the "Star Wars" galaxy on Disney+ is we're finally getting to spend more time with characters who only show up for a scene or two in the films. True, the live-action "Star Wars" series are still working out the kinks of how to do this without piling up on empty-calorie storytelling or feeling like one overly long movie, but the parts that have worked are encouraging for the future.
This also bodes for the fast-approaching "Andor," a show that acts as a prequel to 2016's "Rogue One: A Star Wars Story," itself a prequel to "A New Hope." Granted, between "Andor" and "The Lord of the Rings: The Rings of Power," it can feel like certain IPs are at risk of eating their own tails with these prequels-to-prequels. But just as the latter series has lots of untapped mythology to draw from, "Andor" will explore a period of "Star Wars" history that's not only achingly relevant to the real-world but will finally afford a fan-favorite Rebel their long-overdue time in the spotlight.
Besides focusing on its namesake, Cassian Andor (Diego Luna), and the events that led to him becoming the true-believer Rebel we met in "Rogue One," the "Andor" series will pull back the curtain on Mon Mothma (Genevieve O'Reilly) and her efforts to try and do good as both an Imperial Senator and a member of the budding Rebellion during the early days of the Galactic Empire. /Film's Ryan Scott recently had a chance to interview O'Reilly, who gave him the goods on how the show portrays the character like she's never been depicted before.
Senator by day, Rebel by night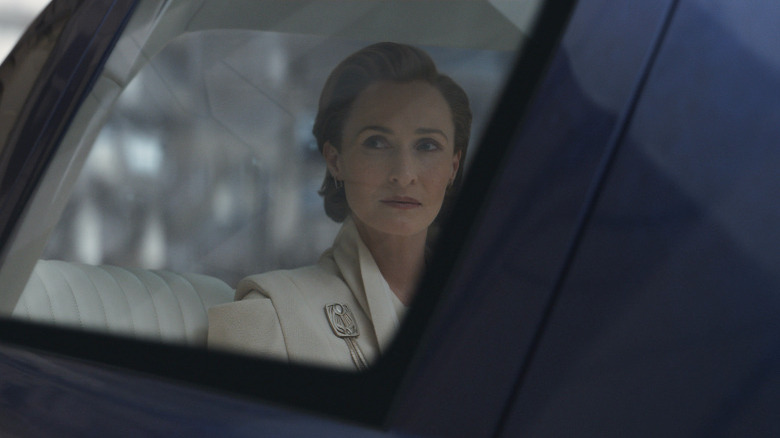 Disney+/Lucasfilm
Mon Mothma is a lot like Boba Fett in that, as someone who read a number of stories featuring her from the no longer canon Star Wars Expanded Universe (aka Star Wars Legends), I have to remind myself most people only know her as that lady who said the thing about dying Bothans and then briefly showed up in "Rogue One." Even when she appears in animated TV shows like "The Clone Wars" and "Star Wars Rebels," Mon is almost always a supporting player in a story told from someone else's point of view. (A certain point of view? My apologies, it had to be done.)
In her interview with Ryan, O'Reilly assured him that won't be the case with "Andor." Rather, this time around, we'll not only get to see Mon in her element as a politician but also as very much a co-lead on the show:
"We've never seen Mon Mothma like this, which is usually in a bunker or in a war room, surrounded by rebels, surrounded by like-minded people. This time we meet her in a very different place. We meet her steeped in the Empire. We meet her working and navigating the shadowy world of Imperial politics within the Imperial Senate. We meet her living as an Imperial Senator."
Justice for Mon Mothma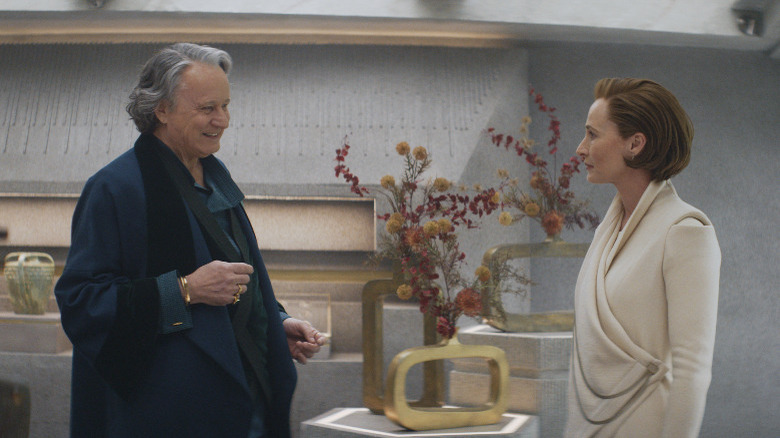 Disney+/Lucasfilm
One imagines "Andor" was all the more gratifying an experience for O'Reilly after a good chunk of her screen-time wound up on the cutting-room floor when she first played her "Star Wars" character all the way back in 2005's "Revenge of the Sith." The actor alluded to those deleted scenes in her interview with Ryan, in particular those that establish Mon Mothma as a key architect in the formation of the Rebel Alliance:
"We know from those deleted scenes in 'Revenge of the Sith' that she was there at those very early conversations about trying to affect change within the Empire. Well, I think when we meet her in 'Andor,' she's come to the end of the hope that she can do anything from within, and she must risk everything that she's worked for her whole life, and step outside into quite a dangerous and shadowy world of standing up for what she really believes in."
Thanks to "Andor," it seems Mon will finally get her due credit for being instrumental to the Rebellion, so far as the on-screen version of the "Star Wars" galaxy is concerned. I look forward to seeing her in action when the show debuts its first three episodes on September 21, 2022, on Disney+.