The Muppet Christmas Carol Almost Featured A Puppet Version Of Charles Dickens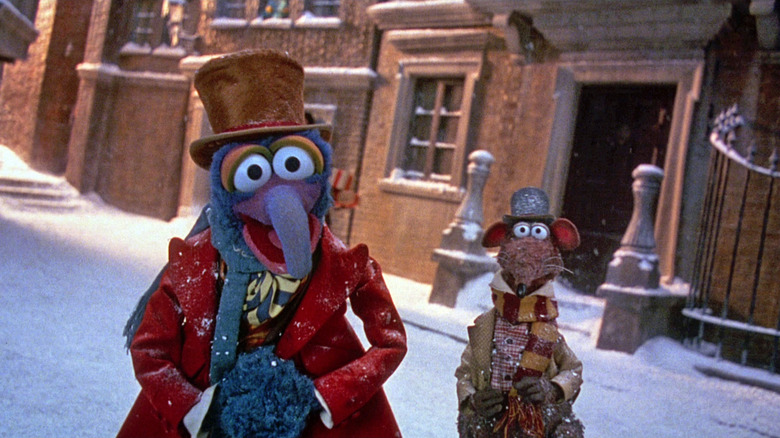 Buena Vista Pictures
When Muppets creator Jim Henson died in 1990, the future of the Muppets franchise felt up in the air to its fans. At the time, Disney had already been in negotiations to purchase the Muppets, but Henson was on record with his refusal. Disney, still with a foot in the door, co-financed two Muppet feature films in the 1990s — "The Muppet Christmas Carol" and "Muppet Treasure Island," both directed by Henson's son Brian — which proved to audiences that the Muppets were capable of living on. Indeed, the two films provided a fascinating new premise for the Muppets: they would be stock players in adaptations of classic literature. Sadly, this tack did not play itself out, and after the not-very-good, straight-to-video "The Muppets' Wizard of Oz," that angle was abandoned. 
Come now, Disney, "Muppet Midsummer Night's Dream," "Muppet Dracula," and "Muppet Moby-Dick" await. 
"The Muppet Christmas Carol" (1992) is both one of the better Muppet movies and one of the better adaptations of Charles Dickens' celebrated 1843 story. In it, Ebenezer Scrooge was played by Michael Caine, with the rest of the novel's characters played by stock Muppet players. Kermit was Bob Cratchit, Statler and Waldorf were the ghosts of Robert and Jacob Marley, Fozzie was Fezziwig, and the three Christmas ghosts were original Muppet creations. In a fun piece of casting, the Great Gonzo played Charles Dickens, the story's all-seeing narrator. Rizzo was his co-narrator, and literary nerds might want to think of Rizzo as a rogue Dickens biographer. 
Gonzo, however, wasn't always meant to be Dickens. Dickens, like the ghosts, was initially imagined as an original Dickens Muppet, a production detail revealed by Brian Henson, Paul Williams, Dave Goelz, and Polly Smith at the recent D23 convention. The audio was captured by /Film's Dalin Rowell. 
Dickens the storyteller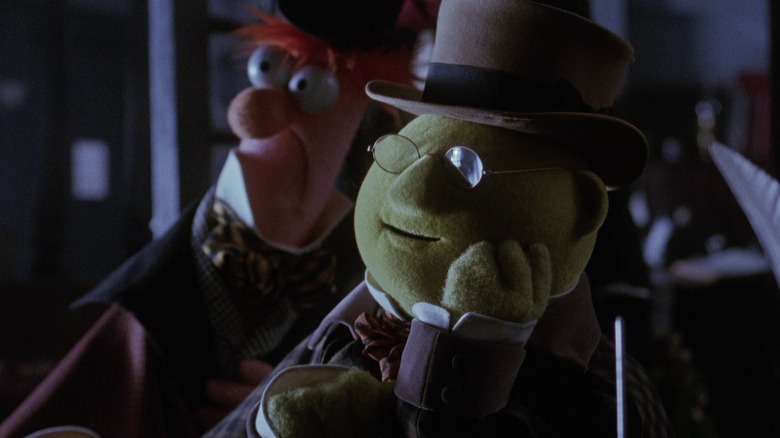 Buena Vista Pictures
Henson talked about how "The Muppet Christmas Carol" had a reputation in England as being one of the most literarily faithful adaptations of Charles Dickens' story ever made, a description he finds incredibly flattering. He credits screenwriter Jerry Juhl, as well as Goelz (the performer of Gonzo) for the quality of the film, but reveals that, during production, he had reached a strange creative impasse. Although the story can stand on its own, Henson felt that it was an enormous pity that Dickens' own voice would not be included. It was then that a producer suggested the possibility of including Dickens in the story as an on-screen narrator. 
After kind of muttering through a few ideas, Henson struck on the idea that Gonzo could play Dickens. But one of those mutters was indeed the theory that Dickens would perhaps be played by a puppet. Dickens, if one has seen portraits of the author, had pretty wild hair and an expressive face. It's possible that Dickens would have translated well to Muppet form. This, of course, would be the highest honor an author could achieve. 
Ultimately, they went with Gonzo. Loathe to leave a Muppet on screen alone, however, Rizzo (Steve Whitmire) was immediately brought in as a sidekick. Brilliantly, it turns out, as Rizzo's streetwise wisecracking proved to be a perfect counterpoint for the classier Dickensian prose. Additionally, fans could now enjoy the very first Muppet feature film that, in a way, featured Gonzo in the lead. 
Well, second to Scrooge, of course. 
Jerry Juhl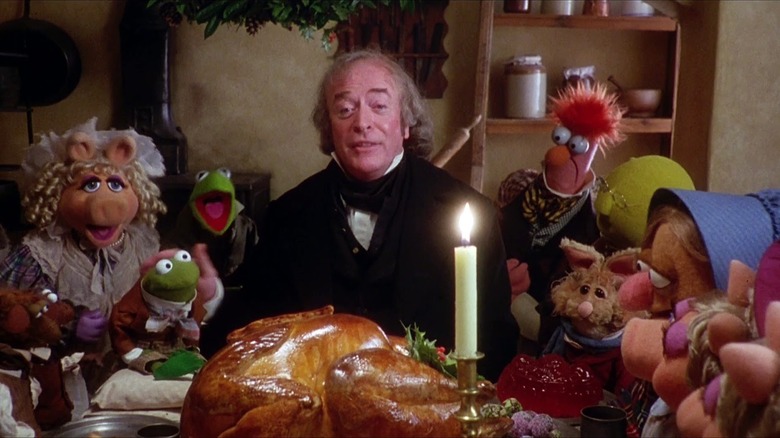 Buena Vista Pictures
Juhl, Goelz recalls, workshopped the Dickens-as-Gonzo concept with him. Goelz, at the time, was working as a puppeteer on the hit sitcom "Dinosaurs." Goelz talked about how Juhl would come over to his house and see what Goelz was comfortable with performing. As it turns out, quite a lot. It certainly helped Goelz's career that Frank Oz (who played Miss Piggy) was drifting away from Muppet performance and into directing; Oz made "Dirty Rotten Scoundrels" in 1988 and "What About Bob?" in 1991. Goelz all of a sudden saw his role expand and the Muppet makers naturally let Gonzo drift into the center of the Muppet universe. 
After Goelz spoke sensitively about Gonzo, the panel's moderator asked songwriter Paul Williams how he became involved. Williams, in his inimitable way, simply explained "Brian gave me a job." Williams, of course, had written songs for Three Dog Night and The Carpenters before penning "The Rainbow Connection" for "The Muppet Movie" in 1979. 
It was revealed at D23 that a song that had initially been removed from the theatrical cut of "The Muppet Christmas Carol," "When Love is Gone," will be restored for its streaming release. The original cut contained a reprise of the song, called "The Love We Found," but not the original, which, curiously, played over the credits. The song was cut by Jeffrey Katzenberg, one of the film's producers, for being uninteresting to children. 
Williams' song is hereby restored. The complete version will be released on Disney+ on December 11, 2022.