Elvis Presley Is Getting The Hollywood Treatment, Again, With Sofia Coppola's New A24 Film Priscilla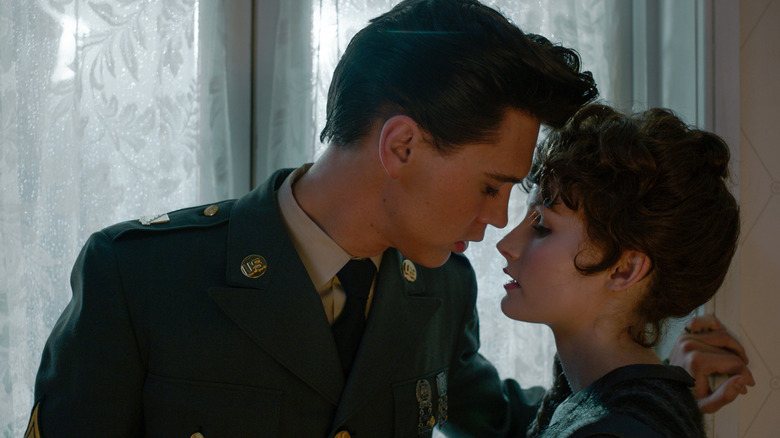 Warner Bros.
If it's good enough do try once, you might as well do it again, I suppose. Only a few months after the Baz Luhrman musical biopic "Elvis" dropped into theaters and essentially rewrote all of our preconceptions of "film editing," yet another project based on the famous singer's life and especially that of his wife, Priscilla.
Sofia Coppola, the filmmaker behind "The Virgin Suicides," "Lost in Translation," and "Marie Antoinette" is following up her most recent film, 2020's "On the Rocks," with some very familiar material ... but with a refreshing twist. Deadline reports that the acclaimed writer/director has landed on "Priscilla" as her next feature. The script, also written by Coppola, is adapted from the 1985 best-selling memoir "Elvis and Me" that's authored by Priscilla Beaulieu Presley, chronicling her torrid relationship with Elvis through all of its ups and downs. With a title like that, it seems apparent that this production will take a much larger focus on the woman behind the singer than previous efforts have done on the big screen (though hopefully it will take a larger focus on the weirdness of their age gap too).
Read on for all the details, including the casting for both Priscilla and the King himself!
Sofia Coppola lines up her next film with Priscilla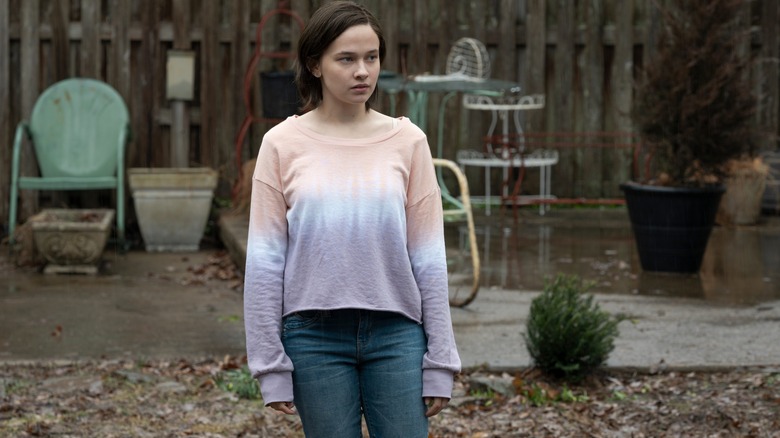 HBO
Obviously, fans of both the musical icon and Sofia Coppola herself will have an eye on the casting for "Priscilla," especially after Austin Butler and Olivia DeJonge brought both roles to such vivid life in the recent "Elvis" biopic. Along those lines, Deadline also reports that Cailee Spaeny was Coppola's first choice for Priscilla all along and has been officially brought on board. Spaeny is a somewhat familiar face who's been seen in recent films such as "Pacific Rim: Uprising," "Bad Times at the El Royale," "On the Basis of Sex," and most recently in the Showtime series "The First Lady." As for Elvis, the filmmaker held court with several promising actors before ultimately landing on Jacob Elordi, best known for roles in Netflix's "The Kissing Booth" trilogy and HBO's "Euphoria."
A24 will distribute the film within North America, while Stage 6 Films/Sony Pictures International Releasing will handle distribution globally (except for Italy, where Vision Distribution will take over before becoming a Sky exclusive). Fans of Coppola's work will be pleased to learn that she's once again bringing the behind-the-scenes gang back together, joined by her cinematographer Philippe Le Sourd ("On the Rocks," "The Beguiled"), editor Sarah Flack, production designer Tamara Deverell, and costume designer Stacey Battat. Of course, this will mark the filmmaker's latest partnership with A24 after previous go-arounds on "The Bling Ring" and "On the Rocks."
Stay tuned to /Film for more details on "Priscilla" as they come in.