Disney Announces Wish, New Animated Feature Film For The Company's 100th Anniversary [D23]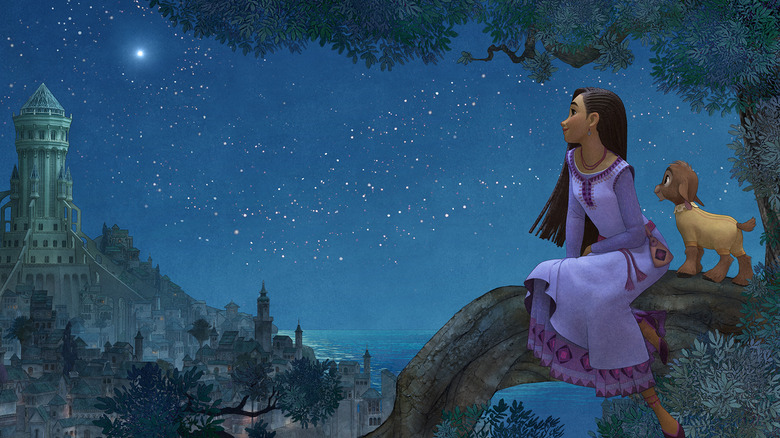 Disney
Of all the catchy songs from Disney's movies, the one that is most linked to the company is probably "When You Wish Upon A Star" from "Pinocchio." Walking down Main Street at Magic Kingdom or Disneyland? You'll hear it pumped through the loudspeakers. If you listen to any compilation of their songs, it'll be right on top of the playlist. Heck, it's the song that plays during the Walt Disney logo!
That song in particular seems to sum up all the hopeful nostalgia that the House of Mouse traffics in. So when they announced a surprise original movie at the end of tonight's Disney Studios panel at D23, of course, it had to be about wishing upon a star.
The film is called "Wish," and will be directed by Chris Buck ("Frozen") and Fawn Veerasunthorn, a Disney animation vet who worked on "Zootopia," "Raya and the Dragon," and "Moana," to name a few titles. From the sounds of things, it will be about the first folks to gaze up at the stars and make a wish, unlocking a world of magic.
Our own Ethan Anderton was in the room and reports back to /Film HQ that the footage they're showing is 3D animation, but with a painterly watercolor aesthetic. Central to the footage is the Kingdom of Rosas, or the Kingdom of Wishes, and the lead character is a promising young woman named Asha, described as possessing a sharp wit and deep care for her community. Asha is voiced by "West Side Story" stand-out and Oscar winner Ariana DeBose. 
She is faced with what the filmmakers described as one of Disney's most formidable foes.
Some test footage and a song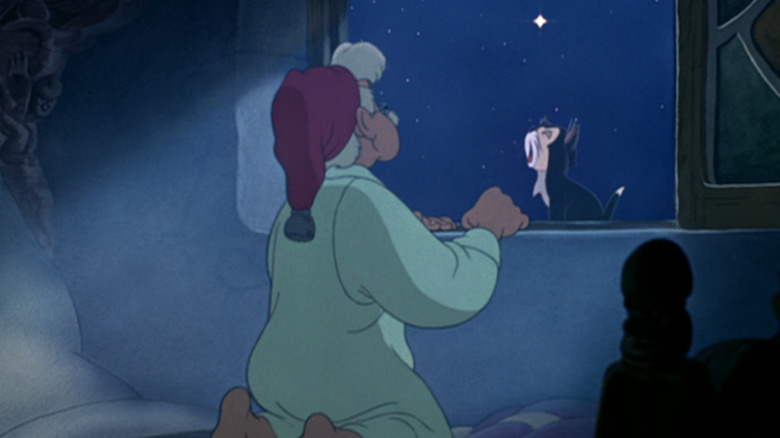 Walt Disney Animation Studios
Asha is the one who wishes upon a star, and low and behold, a star actually comes out of the sky to assist her on her mission. We're talking a chubby little star with tiny arms and feet and a point on his head. Now, while Star is magical, there's a limit to what he can do. The bigger the wish, the harder the journey, and it seems like Asha is going to be making a pretty sizable wish.
Alan Tudyk ("Firefly," "Rogue One") is in the movie, playing a pajama-wearing goat named Valentino. Tudyk was on hand to show some test footage of Star interacting with the goat. Star sprinkles some stardust on Valentino, who is surprised to hear himself talk. So surprised, actually, that he went stiff and fell over, as scared goats are prone to do, as you well know if you've scrolled through TikTok for more than three minutes.
"Wish" will be a musical (of course it will) and the songs are written by Grammy-winning songwriter Julia Michaels, who is known for penning hit songs for Dua Lipa, Pink, and many more. DeBose was on hand to sing one of these songs, called "More for Us," which our man on the ground says is a belter very much in the classic Disney style.
"Wish" is slated to come out in 2023, which will the Disney's 100th anniversary. Fitting that they're capping off their first 100 years of magic with a movie called "Wish," don't you think?