Peter Pan & Wendy Footage Description: Disney Returns To Neverland [D23]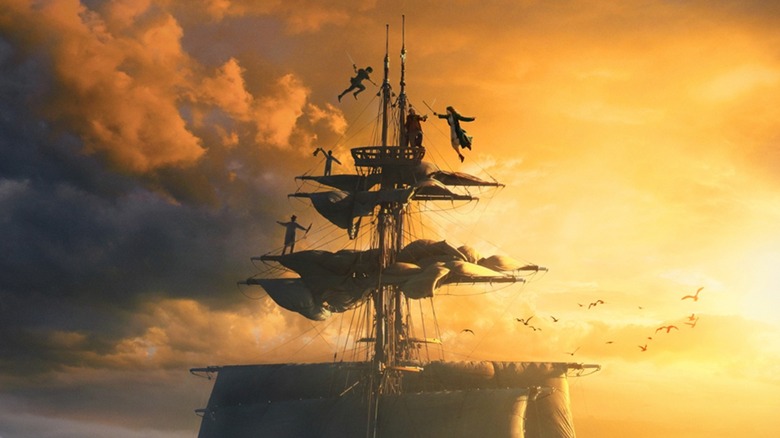 Disney
Disney's D23 Expo is currently underway, returning fully-fledged for the first time since before the pandemic. That means that Disney is bringing out the big guns and making a big show, not just for those in attendance, but for those of us at home as well. During the Disney and Pixar presentation, we were treated to the first look at one of the upcoming live-action remakes of an animated classic in the form of "Peter Pan & Wendy."
This, much like the recent "Pinocchio" live-action remake, is looking to update a familiar story for the Disney+ era. David Lowery ("The Green Knight") is in the director's chair for this one, which makes it an instantly intriguing prospect. So, what does a Lowery live-action "Peter Pan" movie look like? /Film's own Ethan Anderton was on hand at the convention to preview the footage.
A return to Neverland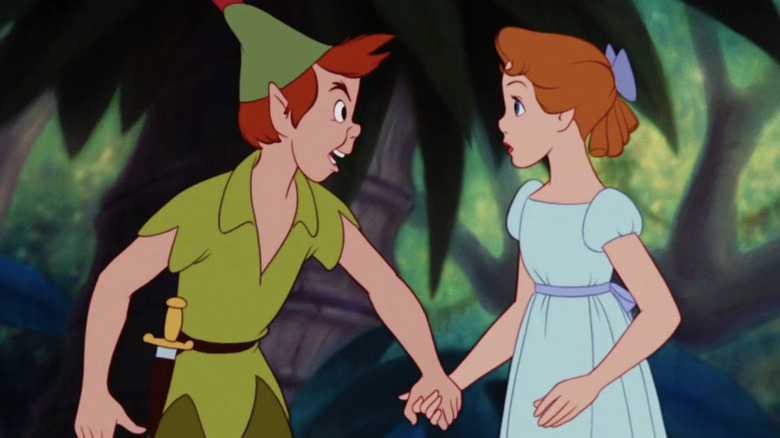 Disney
The footage starts off, rather appropriately, with Captain Hook asking, "Tell me, how did you come to Neverland?" We then see Wendy on a windy shore as she encounters the Lost Boys on a cliff — and this time, there are some girls among them. This is even remarked upon with the line, "You're not all boys." Which elicits the response, "So?"
The trio of Darling kids we know from the original animated classic meet Peter Pan in their pajamas and fly off to Neverland from Big Ben, the face of the clock shattering as they take flight from it. Pirates try to shoot them out of the sky with cannons, offering a sense of danger. Hook taunts, "Wendy Moira Angela Darling, where is Peter Pan?" Our hero then jumps in slow motion off a cliff towards a pirate ship floating in the air. Classic stuff! It has somewhat of a "Pirates of the Caribbean" vibe to it.
The cast is led by Alexander Molony as Peter Pan and Ever Anderson as Wendy Darling, with newcomers Joshua Pickering and Jacobi Jupe as Wendy's brothers, John and Michael Darling. Yara Shahidi ("Black-ish") stars as Tinker Bell, with Jude Law ("Captain Marvel") as Captain Hook, and Jim Gaffigan ("The Jim Gaffigan Show") as Mr. Smee. Alan Tudyk ("Rogue One") as Mr. Darling, Molly Parker ("Lost in Space") as Mrs. Darling, and Alyssa Wapanatâhk as Tiger Lily round out the ensemble.
"Peter Pan & Wendy" arrives on Disney+ in 2023.