Netflix May Abandon The Binge Model – Here's Why That's A Good Thing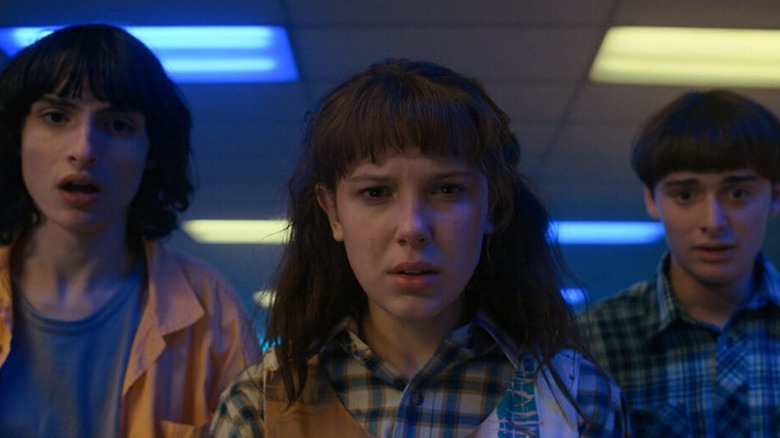 Netflix
Netflix, the company that pioneered the streaming industry with the advent of binge-driven series drops throughout the 2010s, may or may not be in the process of stepping back from the model that made them famous. An industry insider newsletter from Puck News (via ScreenRant) published this week includes former THR editor Matthew Belloni's take on the streamer's current trajectory, along with insights from analyst Michael Nathanson. The report points to recent and upcoming Netflix originals that have debuted via split seasons and batch episode drops, concluding that, "for the most part, [CEO Reed] Hastings has seemed unwilling to pivot off the binge model because he hasn't needed or wanted to. Now, it appears, he does."
While there's been no official announcement from Netflix and this change is far from set in stone, I think a shift from the binge model would be a resoundingly good choice for the streamer — and, though they may not like it at first, for viewers. The company has undergone a tremendous amount of upheaval in 2022, from a subscriber downturn that led to a massive market loss, to changes to their pricing and account-sharing policy, to a proposed shift away from budget-sapping original movies. They've also reportedly laid off many employees and cancelled already-greenlit projects before they ever debuted.
Linear TV is making a comeback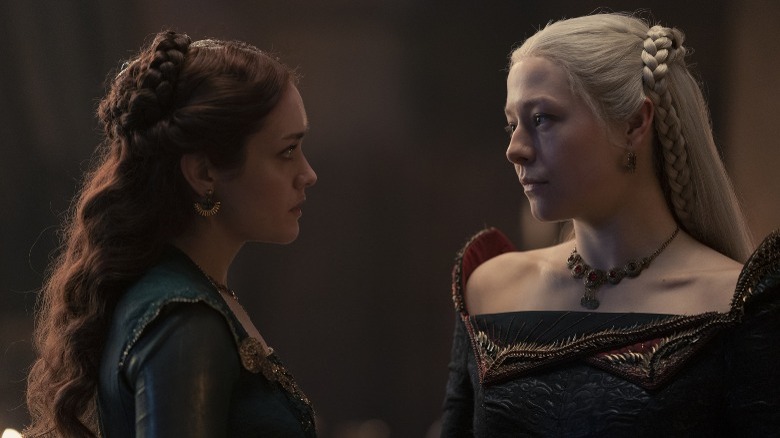 HBO
All in all, it's clear that Netflix needs to make a change in order to maintain its viability. For all the debate around it, the tried-and-true week-to-week release model has been working wonders across other streamers and networks for shows as varied as "Euphoria," "Yellowstone," "The Lord of the Rings: The Rings of Power," "The Mandalorian," and "House of the Dragon." In terms of viewer investment, few strategies seem more obviously fruitful than creating a weekly drop that gets viewers to watch, discuss, and take over social media with live commentary, therefore pulling more new viewers on board in the process.
This method of TV-watching is also, quite simply, more fun. While many prefer the binge model and will lament its demise, one of television's most unique qualities is the sense of community and engagement it cultivates by getting fans to gather together each week. It's serialized storytelling in a way that movies, plays, and standalone novels aren't, and its best offerings make great use of its periodic installments. Sure, there's a sense of instant gratification that viewers have become accustomed to in the Netflix marathon-watch era. But that quick hit of serotonin isn't nearly as profound a use of the medium as a weekly model that creates a space for prolonged excitement and, frankly, a sense of communion that's all too rare in modern times.
Netflix has already been testing split season drops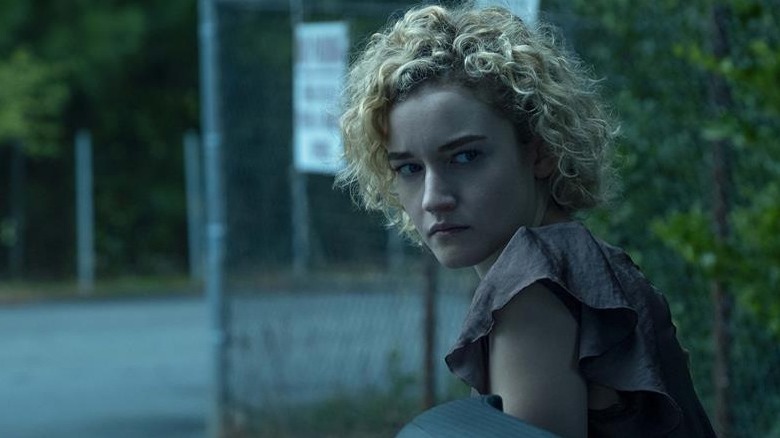 Netflix
Seeing big shows like "The Sandman," "The Witcher," and "Bridgerton" debut on the streamer like just another drop in the bucket is disheartening. While these three examples have strong fandoms, many Netflix series are discussed for little more than a weekend when they could've been the event of the season. Plus, Netflix has recently proven that it can create a show of the season, as it did when "Stranger Things" took over both May and July with a two-part release. Though that split release was apparently due to last-minute effects work, Puck News cites "Stranger Things," "Ozark," and the upcoming series "The Mole" as three examples of Netflix's steady creep away from the binge model.
Although Netflix hasn't publicly signalled its shift away from the binge model, the recent splitting of these shows and others like last year's "Money Heist" and "Lucifer" indicates that the streamer is more willing than ever to play with the idea of a weekly or batch drop model. After all, the majority of the streamer's problems stem from the simple issue of subscriber churn, as people fail to keep Netflix in their increasingly crowded streaming repertoire. If the next part of your favorite show will be arriving in a week or a month as opposed to a full season in two years, wouldn't that make you want to stick with the streamer? As Nathanson tells Puck News, binge-model TV is just "not a model that makes a lot of sense."