Disney's Ahsoka Series Has Found Its Live-Action Ezra Bridger
Disney/Lucasfilm
We've still no idea where fan-favorite Jedi-in-training Ezra Bridger went after getting pulled into hyperspace with the villainous Grand Admiral Thrawn at the end of "Star Wars Rebels." Thankfully, though, we now know who will be playing the live-action version of the character when he appears in the upcoming "Ahsoka" series.
Cinelinx is reporting Ezra will be portrayed by Eman Esfandi on "Ahsoka," with major outlets like The Hollywood Reporter backing its claim. The news caps off a busy week for the up-and-coming actor, whose most recent movie, the LGBTQ+ military drama "The Inspection," only just premiered at the Toronto International Film Festival. Esfandi also had a small role in the Oscar-winning 2021 biopic film "King Richard."
"Rebels," for those unfamiliar with the animated side of a galaxy far, far away, takes place in the years leading up to the original "Star Wars" film trilogy. It focuses on a small group of rebels, including Ezra, as they battle the Galactic Empire's forces in and around the planet of Lothal. In time, these plucky heroes get swept up into the larger Rebel Alliance, bringing them face-to-face with the likes of former Jedi — Or maybe no-longer-former? It's complicated — Ahsoka Tano and other major figures who fought in the Clone Wars.
The Star Wars Rebels reunion continues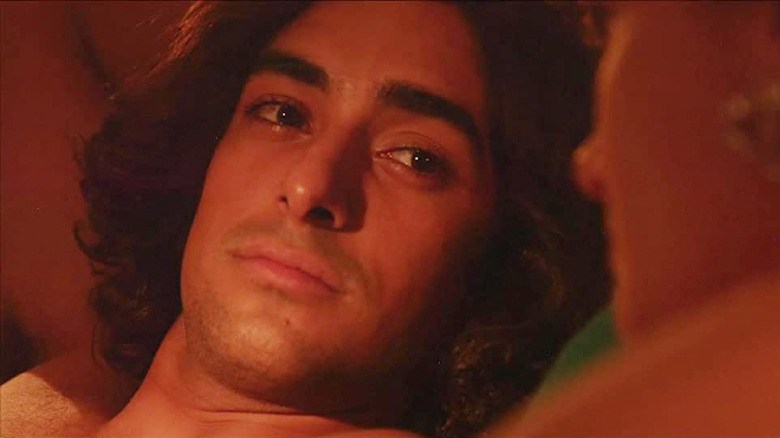 First Focus International
Those who've seen the live-action series "The Mandalorian" and "The Book of Boba Fett" will recall briefly meeting Rosario Dawson as the live-action Ahsoka, who's on a quest to find Thrawn when her solo show begins. This is itself a pay-off to the epilogue of the "Rebels" series finale, in which Ahsoka and another member of Ezra's Rebel crew, the Mandalorian warrior and savvy street artist Sabine Wren (pardon my wording, I swear she's cool), team up to locate Ezra after their final battle with Thrawn.
Thrawn's casting is still up in the air for now, although it's been reported Ray Stevenson is playing a different villain on the "Ahsoka" TV series. Other known cast members (besides Dawson, of course) include Natasha Liu Bordizzo as Sabine and Hayden Christensen as Ahsoka's old mentor-turned-enemy Anakin Skywalker/Darth Vader (either as a Force Ghost, in flashbacks, or maybe both). Mary Elizabeth Winstead and Ivanna Sakhno are also playing as-yet-unknown roles, one of whom may be another key "Rebels" character confirmed for the show: ace Twi'lek pilot Hera Syndulla (a role I could absolutely see Winstead filling).
"Rebels" co-creator and "The Mandalorian" and "The Book of Boba Fett" executive producer Jon Favreau is writing the "Ahsoka" series, with Peter Ramsey (co-director of "Spider-Man: Into the Spider-Verse") helming at least one episode. Basically, it looks like this show will serve as the sequel "Rebels" fans have been waiting for since the latter series ended in March 2018. I'd be lying if I said I wasn't a bit nervous, given the mixed quality of the live-action "Star Wars" series so far. But Ahsoka is also Favreau's baby, and I trust he'll go all-out to do right by her.
"Ahsoka" is slated to premiere on Disney+ in 2023.