Better Call Saul And Breaking Bad Star Giancarlo Esposito Wants To Play Gus Fring Again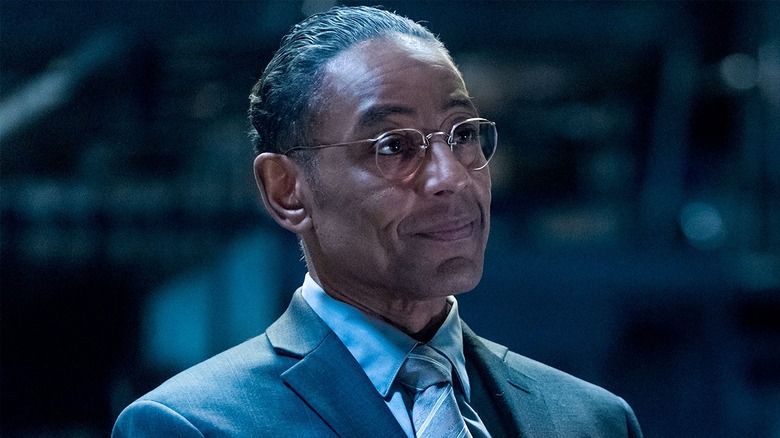 AMC
With "Better Call Saul" having come to an immaculately landed end in August, some fans of the "Breaking Bad" universe are already clamoring for a return to the seedy underbelly of the Albuquerque underground crime scene. Others feel that the ending of "Better Call Saul" was a fitting close to the story of the world of "Breaking Bad." However, with creator Vince Gilligan claiming he's done with the "Breaking Bad" universe for good, the potential of another spin-off series starring familiar characters seems to be waning.
Giancarlo Esposito, the man behind the ruthless and professional drug kingpin Gus Fring, is among those open to revisiting that world. The story of Gus Fring was laid out and wrapped up pretty well within the two shows, but, according to an interview with Entertainment Weekly, Esposito, who stars in AMC's upcoming drama, "Parish," is interested in a potential exploration of the character's mysterious origins.
"I've always kept these [Breaking Bad] pillars in my head, as much as I've wanted so much as an actor to explore Gus's previous life — Gus' life in Chile, all these things. There is a yearning inside me, and I keep coming back to the 'Rise of Gus.' It fits the puzzle, and we could see where he had come from and maybe explore more of who he really is underneath the mask."
The idea from Giancarlo is intriguing, especially considering his notedly different point-of-view on the character of Gus Fring.
The rise of Gus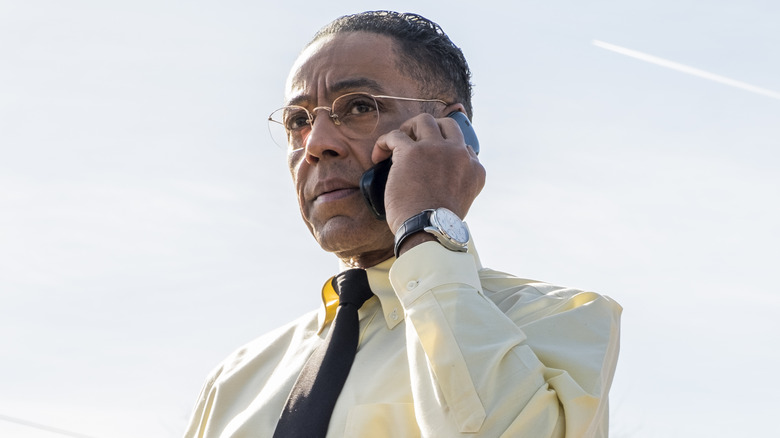 AMC
The prospect of a Gus Fring prequel series is definitely an intriguing one, especially with the knowledge that Giancarlo Esposito is potentially fully on board. Additionally, even though they've claimed they're finished after "Better Call Saul," Vince Gilligan and Peter Gould, the heads of the creative team behind the "Breaking Bad" universe, have said to never say never.
However, the very conceit of a Gus prequel raises its own issues. For one, as talented as he is, Esposito is 64 years old. While "Better Call Saul" gave nearly all its cast experience at acting younger than they are, a 64-year-old Esposito portraying a Gus Fring in his 20's or 30's would be a difficult acting challenge, to say the least.
Additionally, tying any other existing "Breaking Bad" characters to Gus' past in Chile would be a difficult bit of timeline wrangling. I doubt they could conveniently retcon that Mike Ehrmentraut happened to spend a few years in Chile 30 years ago, or something like that. While it's certainly possible they could use Gus as the only connection to the main series, it seems unlikely given how "Better Call Saul" was handled.
For all the issues you can raise about the idea, you have to remember that people were similarly skeptical of "Better Call Saul" when it was announced. With writers as skilled as the team assembled by Gilligan and Gould, I'd just believe they could make just about anything work, if they had the desire to. But for now, I'm happy to wait to see what project they take on next, "Breaking Bad"-connected or not.