Peter O'Toole Wanted His Dream Role To Be Directed By Akira Kurosawa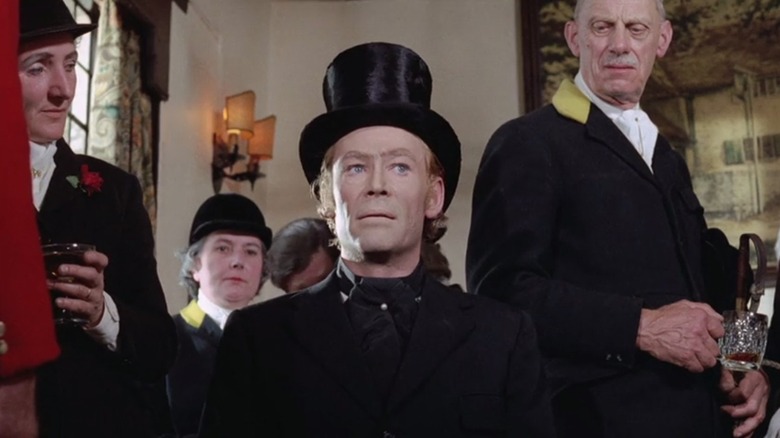 Embassy Pictures
Peter O'Toole's acting career spanned seven decades and involved hundreds of roles, a million sardonic smirks, and no small amount of liquor. On screen, O'Toole could be heroic, villainous, affable, and off-putting, sometimes all at once. In interviews, O'Toole was frank and unguarded, quick with a jibe, and unwilling to suffer fools. O'Toole and his frequent collaborator, the actor Richard Harris, have both appeared on many talk shows toward the ends of their lives to tell many, many stories of getting drunk together. 
Somewhere along the way, O'Toole garnered enough fame and clout to more or less select any project he wanted. By the time he starred in Peter Medak's "The Ruling Class" in 1972, O'Toole had already appeared in 18 feature films, including a James Bond movie. That same year, O'Toole would appear in "Under Milk Wood" and a film adaptation of "Man of La Mancha." One might say he was on top of the world, but that would imply there was a time when O'Toole wasn't on top of the world. Somehow, he seemed to be in charge of the screen, even when slumming in shlock like Joe Chappelle's "Phantoms."
In a 1972 interview with Interview Magazine, however, O'Toole revealed that he was always eyeballing a certain filmmaker that he never did get to work with. In conversation with Joan Buck, O'Toole revealed that he always wanted to play Shakespeare's "King Lear." As dream roles go, this is a logical choice. Lear is a meaty part that permits an actor to display a madness-driven political fall, as well as several great, famous lines of dialogue ("How sharper than a serpent's tooth," etc). 
Lear was O'Toole's choice. But only if he could work with Akira Kurosawa. 
Kurosawa's King Lear, but prior to Ran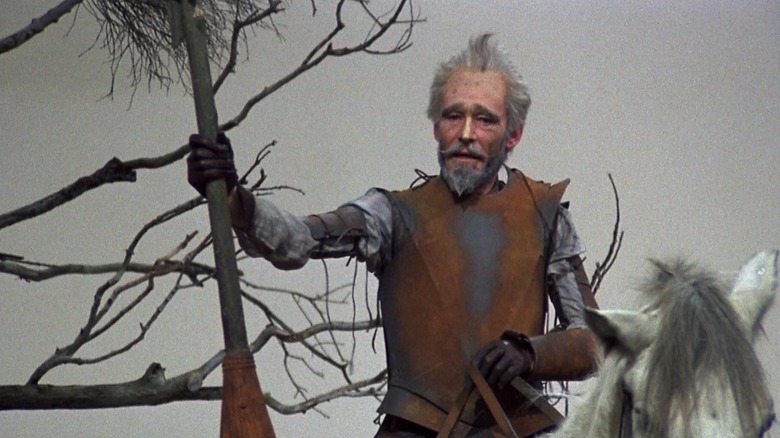 United Artists
In 1972, Kurosawa was suffering through a career slump, as well as a bout of extreme depression (as detailed in his book "Something Like an Autobiography"). His 1970 film "Dodes'ka-ded," was a bold experiment for Kurosawa, as it was the filmmaker's first in color. Kurosawa had been encouraged to make it by no one less than Sergei Eisenstein, and he had to mortgage his house in order to pay for it. Sadly, "Dodes'ka-den" was a critical and commercial failure, and Kurosawa was thrust into a creative rut. It wouldn't be until 1975 that Kurosawa would return with "Dersu Uzala."
During this span, O'Toole told Interview's Joan Buck about how he is typically drawn to author-centric scripts, preferring classical texts to potboilers; O'Toole says he's no trained dog, preferring to be the mouthpiece for a genius writer. O'Toole and Buck, when mentioning Kurosawa, seem to have caught wind of some errant rumor as to Kurosawa's health; Buck seems to think that Kurosawa had been diagnosed with syphilis. O'Toole shrugs the rumor off, but does mention that Shakespeare himself might have written "Lear" while ill. He says:
"My favorite filmmaker is Kurosawa. To me he's the perfect blend of the image and the word. Superb. I'd love to do 'King Lear' with him ... Syphilis did you say? Good Lord how very interesting. What a marvelous death. Perfect for Lear. The great theory is that Shakespeare wrote it when he was poxed to the nines. What's the line? 'A convocation of politic worms are active.' They seem to have found evidence there. The great misanthropic plays, 'Lear,' 'Timon of Athens,' all have images of pox, dark, devils down below."
For the record, Kurosawa never had syphilis.
Various STIs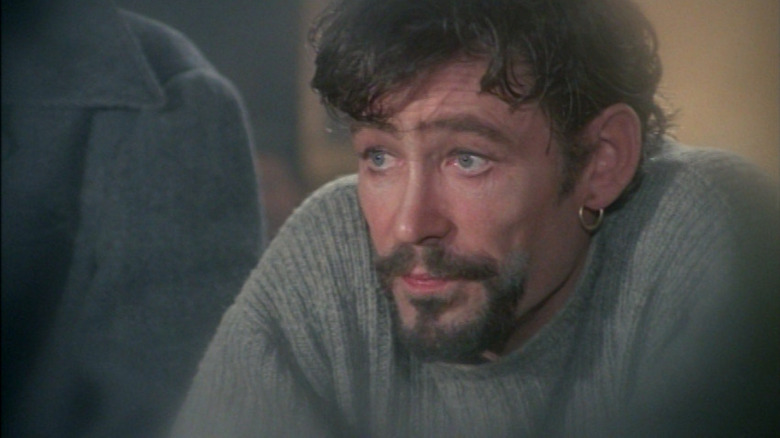 J. Arthur Rank Film Distributors
It's possible Buck was conflating Kurosawa's imagined illness with the content of his 1949 film "The Quiet Duel," which is about a doctor with syphilis who forces himself into loneliness rather than tell the news to his long-term fiancée. Whatever the reason, when O'Toole made the connection between STIs and Shakespeare, he went on a bit of a tear, enthusiastically quoting and thinking up acting angles. In his inimitable fashion, O'Toole makes a gloriously tasteless joke before admitting that he would need to learn Japanese in order to work with the master. He said:
"F***in' marvelous, isn't it? Making a film whose image is all down below, there's devils, there's darkness, 'Copulation thrives and the fly goes to it,' made by a syphilitic? I suppose I'd have to make my contribution and get the clap or something, or a token crab ... I mentioned it to him a long time ago and he nodded. But finally Kurosawa's such a rooted man either I would have to learn Japanese or he would have to learn English."
O'Toole and Kurosawa never made a film together, although Kurosawa would indeed eventually make his own version of "King Lear." In 1985, Kurosawa, writing with Hideo Oguni and Masato Ide, made "Ran" (translation: "Chaos") a sumptuous and depressive version of "Lear" set in 16th century Japan. The Lear character, Ichimonji Hidetora, was played by the brilliant Tatsuya Nakadai, who appeared in multiple Kurosawa films, as well as "The Sword of Doom" and "The Face of Another." O'Toole never got to play Lear professionally, although in 1980, he did play Macbeth at the Old Vic.
For our part, a "King Lear" starring O'Toole and directed by Kurosawa is something we all missed out on.