Mike Judge Had An Odd Way Of Auditioning Actors For King Of The Hill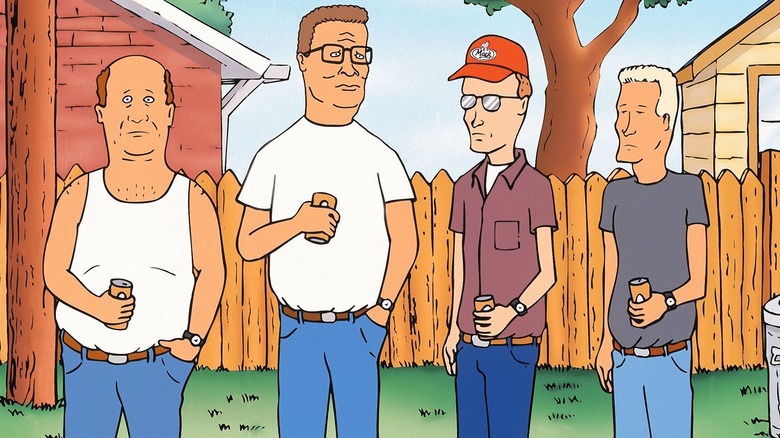 Fox
"King of the Hill", the animated series following stoic Texan Hank Hill and his family, has long been a beloved institution of animated comedy. Created by Mike Judge of "Beavis and Butthead" and "Silicon Valley" fame, the show ran for a staggering 13 seasons and has a potential reboot in the works. The show was near-universally praised for its excellent writing, simple yet realistic animation style, voice acting, and its now iconic opening sequence, but it didn't achieve this level of quality by accident. 
Judge is known for having very specific methods for making the shows he creates, and that includes making a complex guide of dos and don'ts for the animators of "King of the Hill". To put it simply, Judge puts a lot of work into making sure his exact vision for a show can be met. So it makes sense that he had a similarly interesting approach to casting the show's voice cast, which Kathy Najimy, the voice of Peggy Hill, can attest to.
Finding the right voice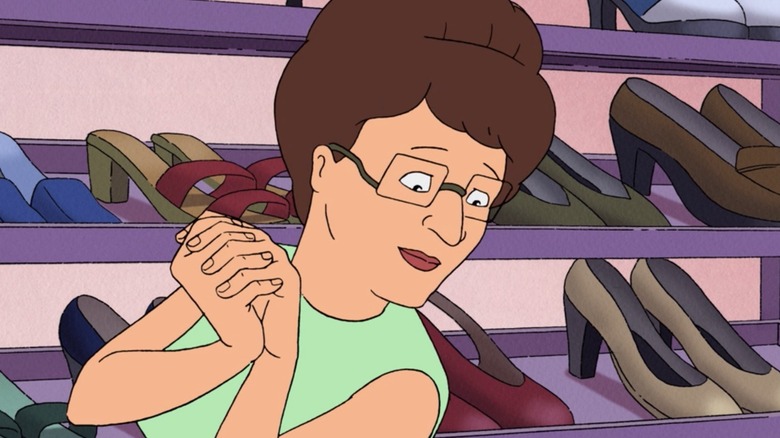 According to a 2010 interview with TheFutonCritic.com, Najimy was seven months pregnant when she auditioned for the role of Peggy, and was very surprised by what she was asked to do: 
"I auditioned for Peggy by improvising and I just started talking and the producers looked at the wall and not at me while I improvised. They wanted to hear my voice so they could picture me as Peggy. I had no idea what was happening at the time but I got the part." 
With Judge, the creator of the show, voicing Hank Hill, one can see why he would have a very intensive audition process to find the actors he'd want filling out his show's ensemble. Perfectionist as he is, he couldn't voice every character in the show. So if he couldn't use his own literal voice, he needed to find cast members who would be able to project the voice he envisioned for the characters.
It all pays off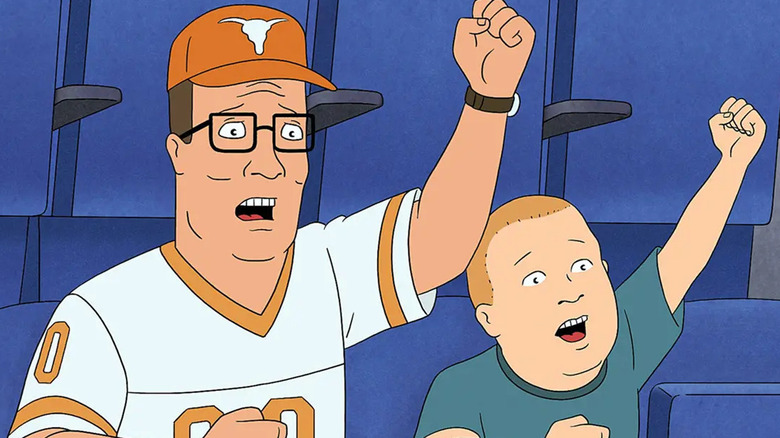 With performers like Najimy as Peggy and Pamela Adlon as young Bobby Hill, Judge clearly succeeded in finding a cast that truly brought the characters to life. Adlon has called her role in "King of the Hill" her favorite ever. The show met critical and commercial success, lasting thirteen seasons in a business where most shows consider themselves lucky to get past two. And with creators Mike Judge and Greg Daniels discussing a reboot with all of the characters aging up 15 years, many are excited for the show's reunion, including the cast members. 
"It would be the greatest thing in the world," said Adlon, when asked about returning to voice Bobby in the potential reboot. "I feel I learned so much about writing, and about the way I want to make television from "King of the Hill." While the returning voice cast won't need to go through Mike Judge's meticulous audition process again, the fact that they're potentially going to able to return to work so many years later can be attributed to the audition method's success.