H. Jon Benjamin Hopes Archer Goes On Long After He Is Gone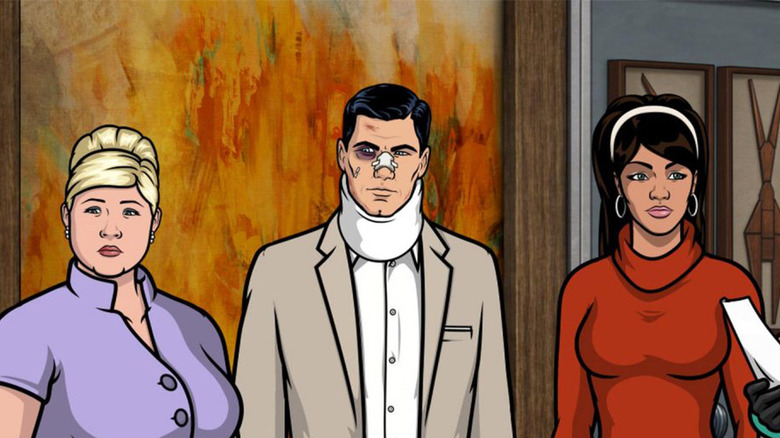 FX
For more than 12 years, FXX's hit spy comedy "Archer" has proven its ability to constantly reinvent itself. Since the show's fifth season, seasons of the show have taken on distinctive themes, with Sterling Archer and the rest of the show's irreverent secret agents having done everything from spending a season selling cocaine in a "Miami Vice"-inspired setting to spending multiple seasons in alternate timelines taking place entirely within the mind of the comatose Archer. Through all of these extremely different settings, the show's madcap comedic bite has remained sharp, using its constantly shifting landscape to stay funny and fresh throughout its run.
"Archer" also needed to evolve behind-the-scenes, with series creator and longtime showrunner Adam Reed departing the show for good after the tenth season. A showrunner's exit can sometimes spell doom for a series, but "Archer" managed to retain a writing staff strong enough to maintain the show's quality. Even with massive shifts in the show's talented roster of writers, the star-studded voice cast has stayed consistently strong.
As the show enters its 13th season, the production now must contend with the loss of legendary comedic actress Jessica Walters, who passed away in 2021. While the loss of Walter and her character, the overbearing mother of Sterling Archer, will surely be a tough blow to the long-running comedy, if any show has proven its ability to adapt to changes in the status quo, "Archer" certainly has. In a recent interview with ScreenRant, show star H. Jon Benjamin expressed his own optimism for the series' future, one he believes may even outlive himself.
How long can it go?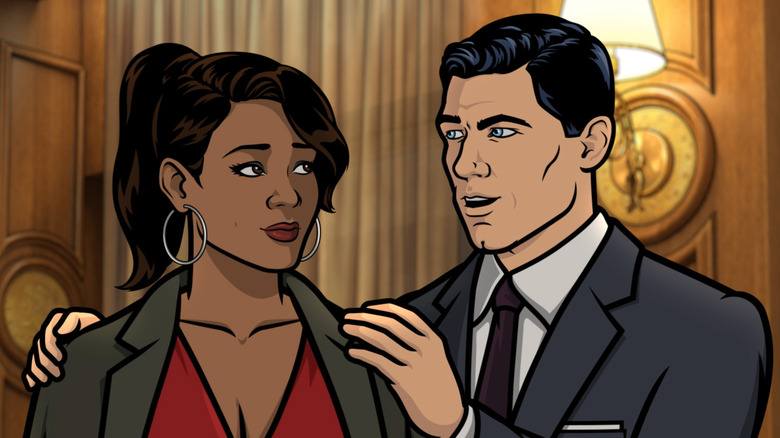 FX
Benjamin, known for his distinctive low voice, has seen voice acting success on shows like "Bob's Burgers" and "Family Guy" in addition to "Archer". When asked how long he expects "Archer" to last in the interview with ScreenRant, Benjamin responded with his signature low-key wit: "I don't want to be crass, but it's a pretty easy job, my part. So it's really up to the producers of the show, who do the bulk of the work, and the writers."
Benjamin has been consistent with his response to this line of questioning throughout the years, possibly only semi-jokingly saying in an interview with Looper in 2020 that he expects the show to last until his death. With the flexibility the show's format has shown over the years, who can question this assessment? The themed seasons that take place entirely in the dreams of a comatose Archer especially offer the show a more or less infinite amount of soft reboots to work with.
This most recent interview has him sticking with his often touted line of thinking. "I don't know, I think just based on these characters interacting, another 40 years," Benjamin casually threw out when asked to give an estimation of the show's lifespan.
The show's current showrunner, Casey Willis, has stated his own ambitions regarding how long the show will remain on the air. In an interview with Collider in 2020, Willis recalls meeting "The Simpsons" creator Matt Groening: 
"I think at that time we were about to go into season 6 and he said, 'So what season are you guys going into? You're going into your sixth season?' And I was like, 'Yeah, sixth season.' And he smiled a little bit and just said, 'Well, call me when you get to 26.' In my fantasy world, I would love to get to 26 seasons and be able to call him up."
In it for the long haul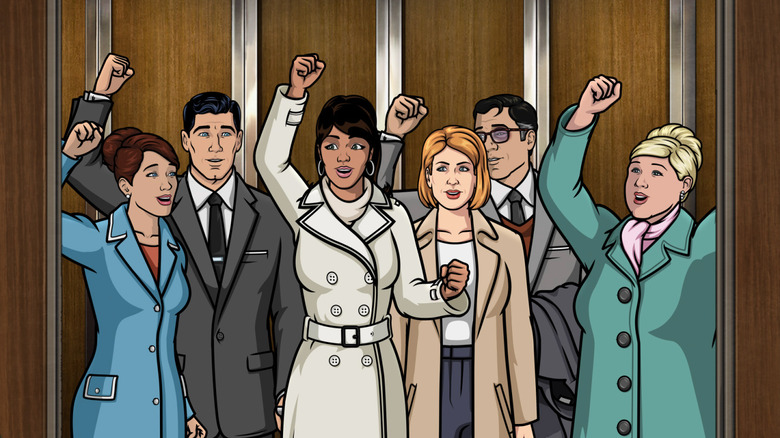 FX
With both cast members and writers who seem ready to stick with the show for the long haul, maybe "Archer" will be able to join shows like "The Simpsons" and "Family Guy" in the pantheon of animated series that seem to continue putting out new episodes forever. While ideally you'd love to see a show as funny as "Archer" be able to continue ad infinitum, it's a scary prospect. Maintaining a show's quality on a run that long is difficult.
And even if the show must eventually come to an end, the show's heartfelt goodbye to the late Jessica Walter's character at the end of the twelfth season shows that the show is capable of wrapping things up neatly and in a way that honors the show and the characters, if the need arises. The show hasn't yet been renewed past its thirteenth season, but Willis seems confident that the network will do right by them. "I'm sure whatever we decide, FX is going to be with us and I think one good thing is that they'll want to give the show, when it does end, a proper ending," said Willis in his interview with Collider.
But "Archer" is here to stay, for now, with the thirteenth season currently airing on FXX. The show's future isn't exactly crystal clear at this point, but if H. Jon Benjamin has his way, maybe one day he'll be recording lines for the show's fifty-seventh season via Ouiji board. That would be pretty spooky.