Matt Reeves Wasn't Sure Let Me In Should Even Be Made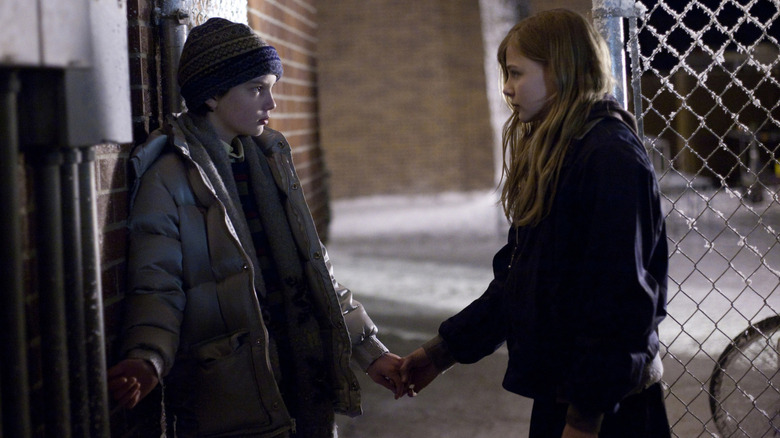 Overture Pictures
Upon its release in 2008, "Let The Right One In" became an instant horror classic. Weaving a coming-of-age story with vampire mythos, Tomas Alfredson's film and its story of Oskar and Eli remains essential viewing for horror fans to this very day. Considering how well-received this film was, it is probably no surprise that an American remake was met with a fair amount of skepticism. After all, if it isn't broken, why bother fixing it? 
Filmmaker Matt Reeves was originally in this camp when an English-language adaptation of "Let The Right One In" was announced. The future director of "The Batman" revealed in a 2011 interview that he was approached to direct "Let Me In" after the smash success of his debut feature, "Cloverfield." However, he originally refused based on how good the original was.
"[Overture] showed me the film, and I said, 'you're right, that's a terrific movie, and I don't think you should remake it,'" he recalled. "And they said, 'we believe in it and can bring it to an English-speaking audience because it's such a great story.' I said, 'good luck with it.'"
Of course, this rejection didn't last particularly long, as he began realizing the potential the story had in a specific context.
Such a thing as evil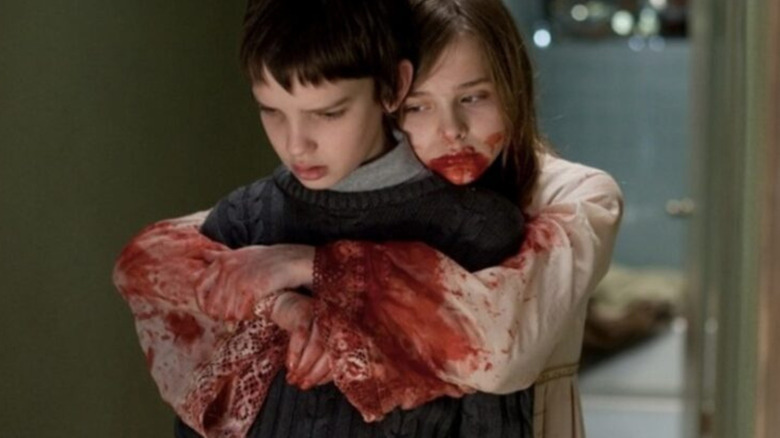 Overture Pictures
Reeves said in the interview that even after declining the director's position for the remake, he decided to read the original 2004 novel by John Ajvide Lindqvist.
"I started seeing the possibilities, because it was taking place in Sweden in the 1980s, at a time I was growing up in the United States, because John and I are about the same age," he continued. "I thought that maybe there is a way to be very faithful to this love story, this sort of horror story, between these two kids and related it to this context that I remember."
After getting the sign-off from Lindqvist, who had enjoyed Reeves' "Cloverfield," he decided to sign back onto the project. However, that didn't mean that his reservations subsided any less. These fears of not honoring the original film manifested itself into a very specific request that everyone on set had to follow.
"I asked my cast and crew to not watch it," Reeves said. "My director of photography had never seen it, the actors had never seen it and I knew the best way to realize our version of the story was to make it in as personal a way as possible and try to make it as if we were making it for the first time."
Considering "Let Me In" got its fair share of praise and is also considered a modern horror classic, we can assume this strategy worked out well for Reeves. "Let Me In" is available to stream on Netflix.