The 15 Best Julianne Moore Films, Ranked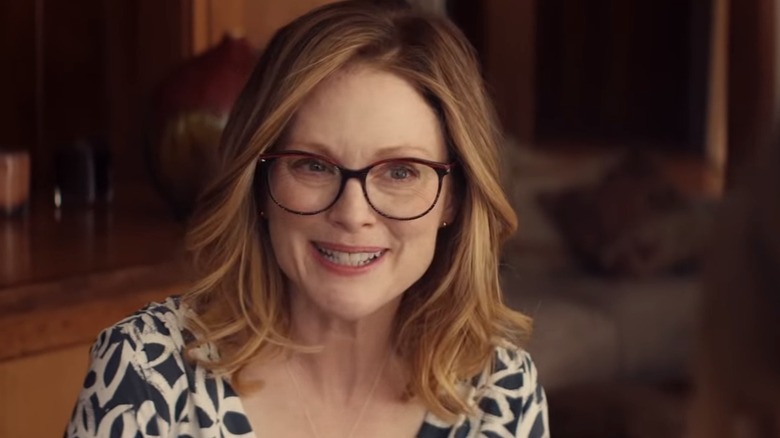 A24
Soap opera stars don't often break through to the world of film, but that wasn't going to stop Julianne Moore. The actress first gained notoriety for her role as two half-sisters on "As The World Turns," which also led to her first major award, a Daytime Emmy for the dual role. 
With four Oscar nominations (and inexplicably, just one win) to her name, Julianne Moore has cemented herself as one of the finest actors in Hollywood. She consistently gives her all to every project she's in and has garnered powerful working partnerships with directors like Todd Haynes and Paul Thomas Anderson. She has had a career full of surprises, and it seems like there's no role that Moore can't rise to challenge.
In celebration of her talent, it felt right to explore the very best of Moore's work by looking at the finest films of her impressive career. Let's dive into the 15 best Julianne Moore films, ranked.
15. Carrie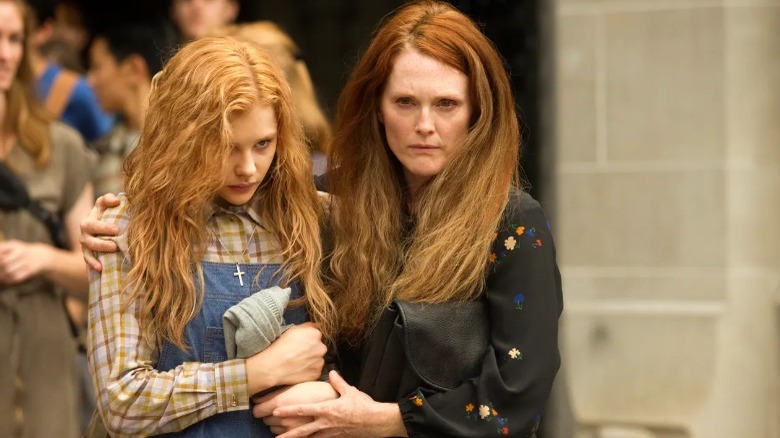 Sony Pictures Releasing
One could certainly argue that a remake of Brian De Palma's masterful "Carrie" doesn't deserve a place on a list of the best Julianne Moore films. After all, Kimberley Pierce's 2013 adaptation doesn't come close to matching the impact of the original. Still, there's something intriguing about Pierce's version, which is very similar to the original, with some modern tweaks to place it in contemporary society. 
Julianne Moore portrays a truly terrifying character as Carrie's mother, Margaret White. She's kept her daughter incredibly sheltered her entire life and has only recently been forced by the government to stop homeschooling her child. Margaret's faith is extremely important to her, and she truly believes that the power of prayer can fix everything, which is something she's ferociously bestowed upon her child, forcing Carrie into a prayer closet at every opportunity. As Margaret, Moore is genuinely frightening, but she's anchored by humanity and a need to provide for her child. That makes her a rich and complicated villain.
Pierce's film hardly reinvents the wheel, but there are some exciting visual effects, moments of genuine horror, and an outstanding Moore performance. The story of "Carrie" is so fantastic — a shy girl with discovers her telekinetic powers when she is tortured on prom night — that it's thrilling to watch in any iteration. "Carrie" also shows us that there's nothing Moore can't do, which is why this unfairly maligned remake is a vital part of the actresses' filmography.
14. A Single Man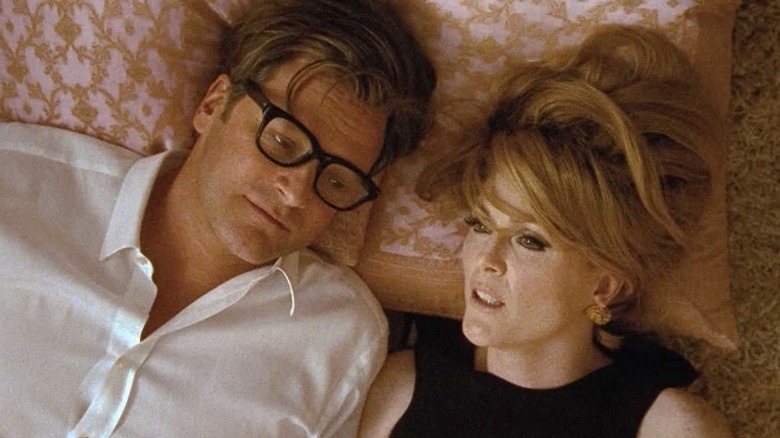 The Weinstein Company
"A Single Man" marks the directorial debut of fashion mogul Tom Ford. Ford's style is immediately noticeable in his first film, which often has the aesthetics of a perfume commercial. That might sound like an insult, but "A Single Man" is often a treat to watch, and Ford's keen eye is appreciated, even if the narrative sometimes feels like an excuse for striking slow-motion imagery.
The film follows George (Colin Firth), a British professor living in Los Angeles in the 1960s. He's reeling from the loss of his partner of 16 years, Jim (Matthew Goode), who died in a tragic car accident. Now that he's alone, George questions whether life is worth bothering with anymore, and the only person he can turn to is his dear lifelong friend Charley (Julianne Moore).
Charley is immaculately put together and radiates warmth and general ease that's a comfort to those around her, especially George. However, Charley is every bit as miserable and lonely as her best friend, still reeling from a relationship that ended years ago as she lives in her beautiful, spacious house all by herself. Moore makes her limited time on-screen count, channeling the spirit of someone longing to be loved while trying to come to terms with a life that's been nothing but setbacks and bitter disappointments. She's loving and inviting, but the deep sadness that lies beneath the surface makes for a fascinating study.
13. Wonderstruck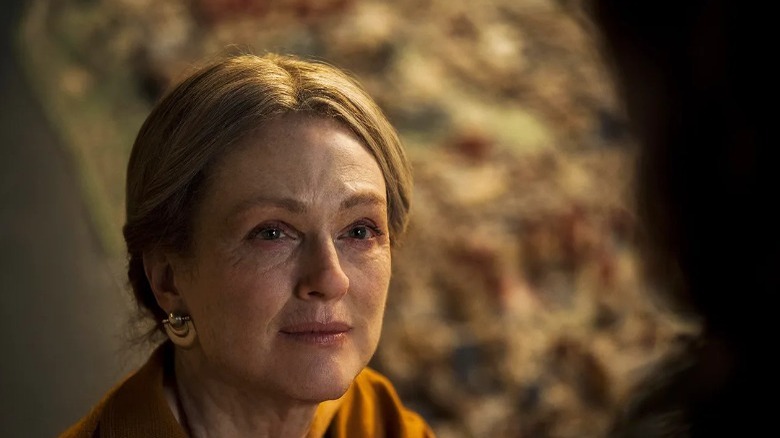 Amazon Studios
"Wonderstruck" is a charming family-friendly mystery adventure directed by Todd Haynes. It follows the lives of two children from two different eras. The first, Ben (Oakes Fegley), who recently became deaf when he was struck by lightning, leaves his Aunt's home in Minnesota to try and find his father in New York City. The other, Rose (Millicent Simmonds), heads off to New York City several decades prior, chasing an actress whose life she's been following intimately. 
Behind many great actors is a director who can draw out their most impressive work, and few director-actor partnerships are as striking as that of Todd Haynes and Julianne Moore. Haynes understands so much of what makes Moore a sensational performer, and a lot of that has to do with how closely she studies her characters so that a mere glance can tell countless stories and provide vital context. It's fitting that Haynes cast Moore in "Wonderstruck" in a role that requires no speech. It's a performance that requires everything delivered through gesture and facial expression, and it's a beautiful, touching supporting performance that reminds us that there's nothing Julianne Moore can't do.
12. Chloe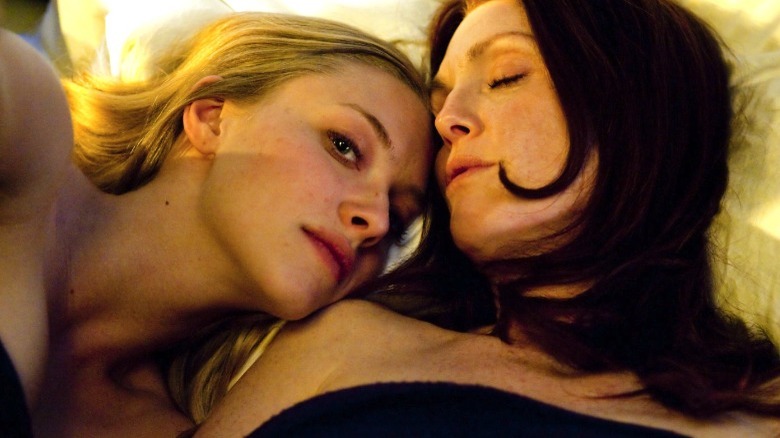 Sony Pictures Classics
This devilish Toronto-set thriller finds Julianne Moore playing Catherine, a happily married woman who has planned a lavish surprise party for her husband David's (Liam Neeson) birthday. When he's unable to attend, Catherine becomes suspicious, and her perfect life and marriage appear to be falling apart at the seams. Her methods of getting to the truth are tremendously unconventional, as she hires Chloe (Amanda Seyfried), an escort, to attempt to lure David into infidelity to test him. Unsurprisingly, this brash and chaotic decision leads to a thrilling labyrinth of passion that threatens to engulf not only David and Chloe but Catherine herself.
Filmmaker Atom Egoyan has a unique understanding of relationships that makes so many of his films thrilling. "Chloe" is a wonderfully paced romp that finds Moore's character initially setting out on a mission to get to the bottom of her relationship woes, though it ends up being a startling, sexy, and occasionally frightening journey of self-discovery. If you've not seen this seriously underrated erotic thriller, you're missing out on a hidden gem.
11. The Hours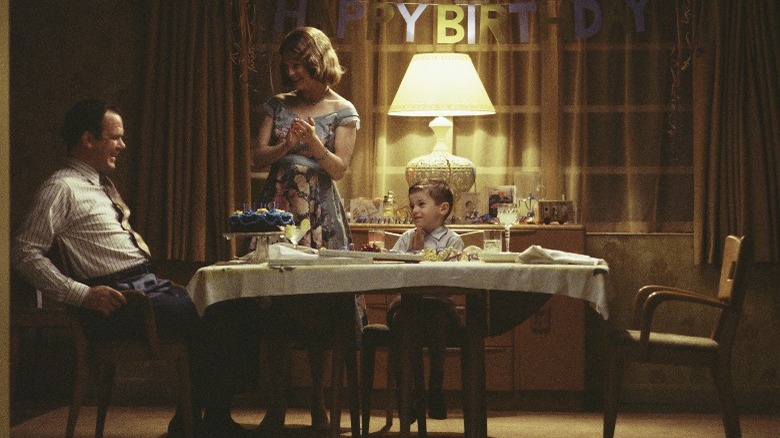 Paramount Pictures
Stephen Daldry's "The Hours" is a spellbinding character study about three women from three different generations, linked by the novel "Mrs. Dalloway" by Virginia Woolf. Nicole Kidman stars as Woolf herself, who is writing "Mrs. Dalloway" while suffering from depression in 1923. In 1951, Laura Brown (Julianne Moore) is a homemaker. Pregnant with her second child and living a picture-perfect life, she is greatly moved by Woolf's novel. In 2001, Clarissa Vaughan (Meryl Streep) is an editor in New York City, and she's often referred to as Mrs. Dalloway by her best friend, as they share similar personality traits. Clarissa is even the namesake of Woolf's protagonist. 
These three intertwined stories are all very different but connected by the deep sadness and frustration felt by these three women and the way society and their sexuality have impacted their mental health. It's all punctuated by a beautifully haunting score by Philip Glass. The most difficult to watch of the three stories is Laura Brown's. Laura has a loving husband (John C. Reilly) who thinks every single thing does is the definition of perfection and a doting son who also adores her. She's pregnant with her second child, but she's desperate to escape her life. It's effective because of Moore's performance. Her face exquisitely portrays a lifetime of pain and disappointment beneath a pristine surface.
10. Gloria Bell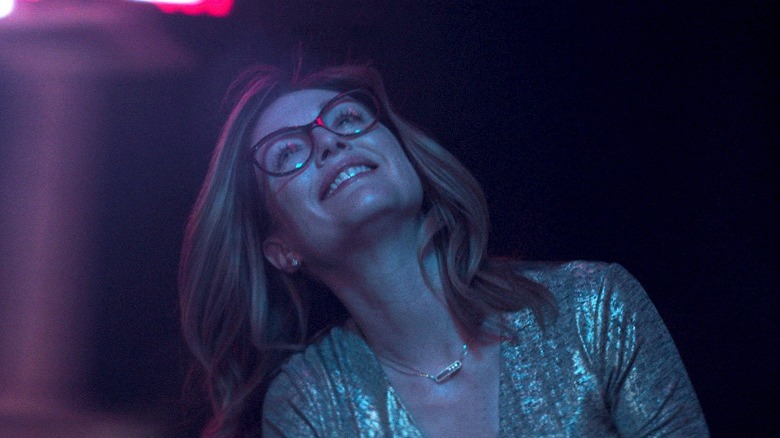 A24
Remakes are interesting in theory, but why recreate someone else's work? What's even more interesting is Sebastian Lelio's decision to remake his own film, 2013's "Gloria," a Spanish-language film starring the fabulous Paulina García as "Gloria Bell." Perhaps Lelio wanted his work to resonate in the English language, or maybe he just wanted the chance to give Julianne Moore a fantastically rich role as the titular Gloria Bell. 
Julianne Moore plays Gloria, a middle-aged divorcee who spends her evenings dancing away at nightclubs. Despite her willingness to go out and party, Gloria is an isolated person with grown-up children who whiles away the daytime hours on her own. Though she's undeniably a free spirit, she longs for something more fulfilling. That "something more" may just come in the form of Arnold (John Turturro), a man she meets at a nightclub.
It's no secret that women are rarely offered roles as intricate as their male counterparts, especially after a certain age. "Gloria Bell" is a special film because it offers Moore a deep and compelling role, and she's centerstage at every moment. It's an insightful, relaxed character study about middle-age life, replete with an absolutely glorious, life-affirming ending set to the perfect song (you know the one).
9. Still Alice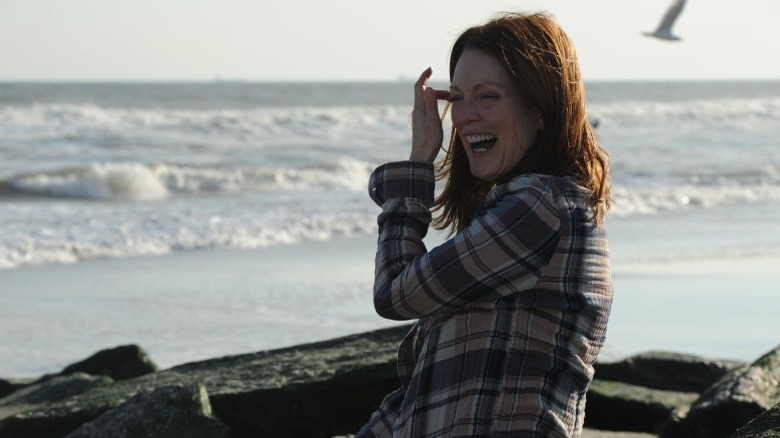 Sony Pictures Classics
The film best known for finally getting Julianne Moore her long overdue Oscar for best actress, "Still Alice" finds Moore playing a woman losing her identity. Moore is Dr. Alice Howland, a happily married and successful linguistics professor with adult children. At the age of 50, Alice receives the devastating prognosis that she's tested positive for early-onset familial Alzheimer's disease — a true worst-case scenario.
Alzheimer's is such a deeply upsetting disease. The only solace comes from knowing it happens in the late stages of life — not that it's any real consolation. However, "Still Alice" grapples with early onset Alzheimer's, and frankly, I cannot imagine a more devastating fate. Moore delivers a powerhouse performance that channels immense sadness and grief as Alice deals with her diagnosis, which will wreak havoc on her family, as well as her own life. It's a difficult watch, but it's an important one that provides a vital voice to those suffering from the disease.
8. The Kids Are All Right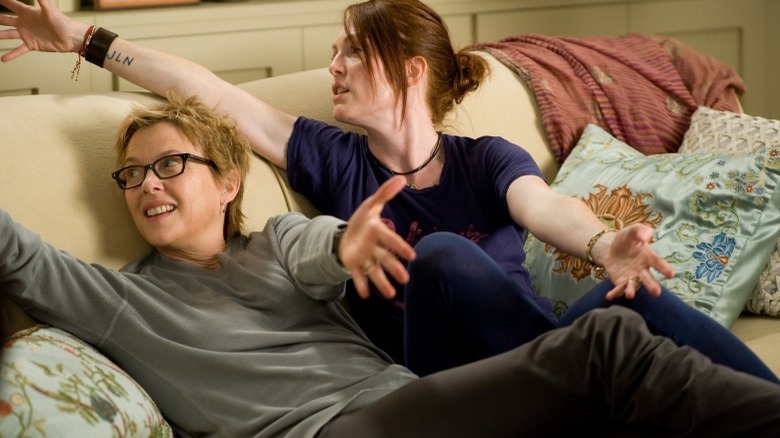 Focus Features
Director Lisa Cholodenko earned broke through with 2008's "The Kids Are All Right." This charming and warmly complex portrait of a loving family finds Jules (Julianne Moore) and Nic (Annette Bening) happily married with two wonderful children. Things get complicated when their teenage kids become interested in finding the identity of their sperm donor Paul (Mark Ruffalo). Despite their parent's resistance, Paul becomes involved in the kids' (and the whole family's) lives in unexpected and surprising ways. 
While both Bening and Ruffalo earned Oscar nominations for their performances, Moore deserved a nomination of her own. As Jules, she's a woman torn between her dedicated, unwavering love for her wife and an unyielding desire for something more. She feels stuck, both in her relationship and career. She attempts to start a new landscaping business while things seem to be falling apart around her. Moore's portrayal of a mid-life crisis seems authentic and maintains a balance between comedic and dramatic. Her heartfelt monologue is wonderfully genuine.
7. Short Cuts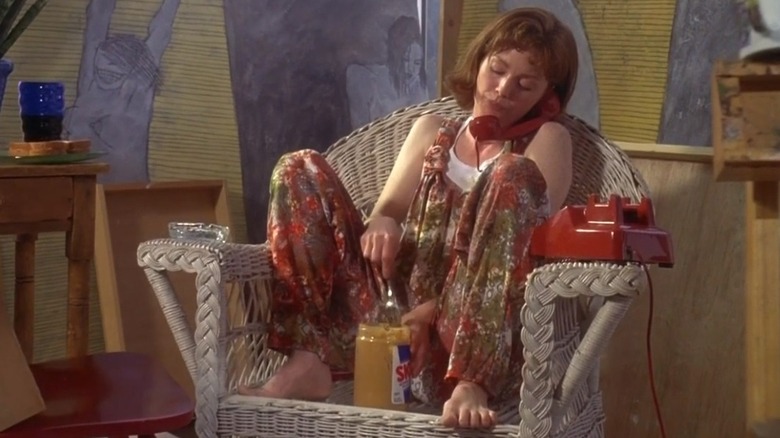 Fine Line Features
Few directors mastered the ensemble picture like Robert Altman. With films such as "Nashville," "A Prairie Home Companion," and "Gosford Park," the late filmmaker wove rich tapestries of enormous casts. Altman had a remarkable ability to take dozens of performers and make them all seem equally important regardless of screen time. His brilliant 1993 film, "Short Cuts," follows groups of certifiably bonkers people in Los Angeles who are loosely connected by an auto accident. A talent like Altman attracts incredible talent, and Jack Lemmon, Jennifer Jason Leigh, Robert Downey Jr., Lily Tomlin, and Andie MacDowell all bring their formidable abilities to "Short Cuts." There's a heck of a lot going on in the film, which clocks in over three hours, but Altman never allows "Short Cuts" to lose direction, making its beefy runtime go by in a hypnotic flash.
In a brilliant and fearless supporting role (practically every performer in "Short Cuts" is supporting), Julianne Moore is Marian, a painter deeply frustrated by her lifeless, loveless marriage. Moore delivers a searing monologue to her husband, Ralph (Matthew Modine), about how she found her way into infidelity that is so pent up with emotion that it is simply impossible to look away. Moore has never needed a lot of screentime to make her mark, and "Short Cuts" is another great example of her astonishing staying power.
6. Children of Men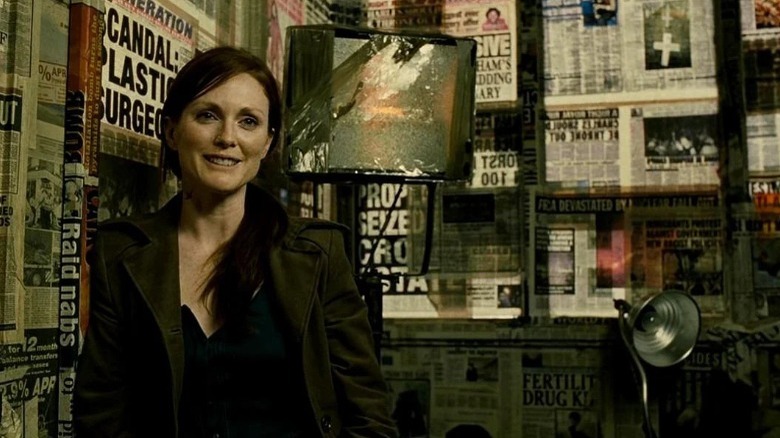 Universal Pictures
Alfonso Cuaron showed the world his seemingly limitless capabilities as a filmmaker with 2006's dystopic science fiction movie, "Children of Men." Known for its astonishing bravura tracking shots and intricate set pieces, the film takes us into the future in 2027. The world is doomed by a crisis of infertility. With nobody able to get pregnant, the world has crumbled, and the United Kingdom, where the film is set, is a disaster zone. The film traces the movements of Theo (Clive Owen), an apathetic bureaucrat who is enlisted to aid the resistance movement in what has now become a terrifying police state, and he's made partial to a discovery that could save humanity from destruction.
Cuaron's film is miraculous, offering a surprising amount of humanity in an extremely grim situation. Julianne Moore plays Julian, Theo's ex-wife and an activist who refuses to give up on making the world a better place. It's a small but important role that allows Theo to receive the spark he desperately needs to care about the world crumbling. We don't learn a lot about Julian through the script, which largely finds her delivering vital exposition, but Moore is a studied performer whose face tells us everything the script doesn't.
5. The Big Lebowski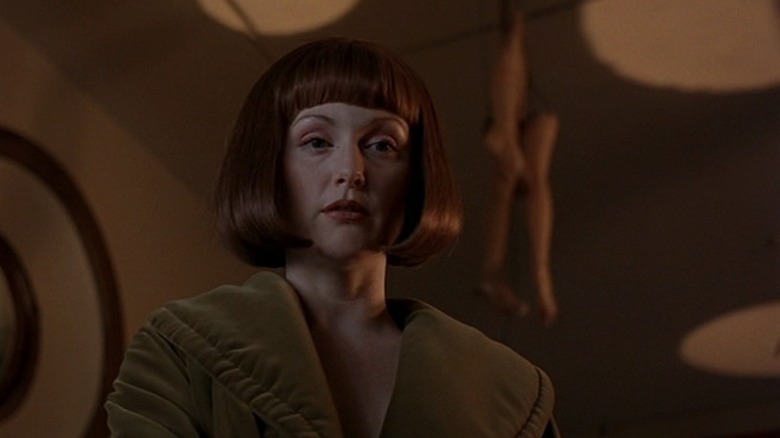 Gramercy Pictures
Many of the films on this list sure are heavy, but fear not, "The Big Lebowski" is here to lighten the load. This spectacular stoner comedy is one of the best films from the Coen brothers, and it has some of the best characters the filmmakers have ever bestowed upon us. Jeffrey Lebowski, better known as "The Dude" (Jeff Bridges) is the ultimate, well, dude. In a case of mistaken identity, The Dude has his house broken into and worse, has his precious rug urinated on. That may not sound like a big deal, but hey, that rug really tied the room together!
That incident leads to an outlandish and thoroughly ridiculous adventure that finds The Dude ensnared in an elaborate kidnapping case. It leads to plenty of surprises, unexpected moments, and some of the wackiest characters you'll ever see in a film. One of the most memorable is Maude Lebowski (Julianne Moore), an experimental artist. Moore's performance is delightfully unhinged, as she dives headfirst into both the absurdity of the film and her character. Her accent is suitably ridiculous, her sternness is hysterical, and her pronunciations and unexpected vulgarities are phenomenal. It's a sensational performance that completely recognizes how ridiculous Maude is while fully buying into the self-perceived seriousness of the character. You'll never hear words like "vagina" and "johnson" the same again.
4. Boogie Nights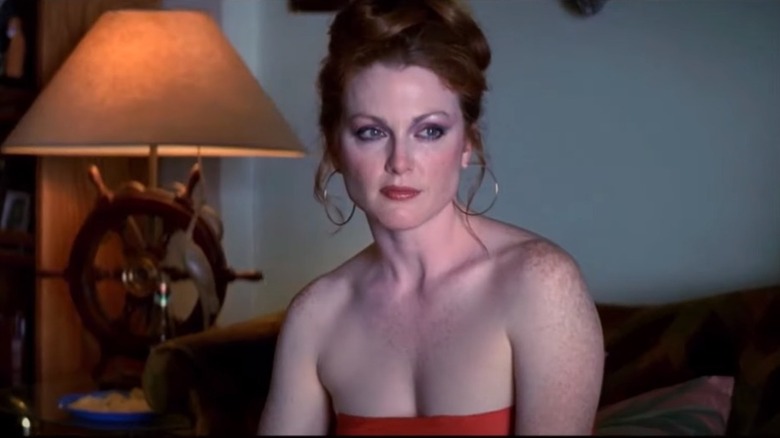 New Line Cinema
Paul Thomas Anderson made his debut with "Hard Eight," but the film that made people take notice of his next-level talent was his sophomore feature, 1997's "Boogie Nights." The film is bold, hilarious, and endlessly exciting, providing a fascinating look into the adult film industry in the 1970s. This ensemble piece follows Dirk Diggler (Mark Wahlberg), who has the er...package required to be the next great porn star. He gets discovered by bigwig Jack Horner (a fantastic Burt Reynolds), who promises Dirk fame and fortune beyond his wildest dreams.
Julianne Moore is Amber Waves, one of the legendary porn stars of the 1970s. Moore's performance is vulnerable and dedicated as she struggles to connect with her son because of her role as a porn actress, but perhaps more crucially, because of her intense and relentless drug abuse. It's never made explicitly clear what's caused the divide between Amber and her son, though "Boogie Nights" suggests that those are the primary forces behind the estrangement. As she can't connect with her son, she takes a surrogate mother role to Dirk that is full of enlightening tenderness.
Moore is always willing to dive deep into the psyches of her characters, which results in well-rounded, exhilarating performances. In a film of chosen family and community, Amber's devastating loneliness delivers the startling pathos at the center of this epic film.
3. Magnolia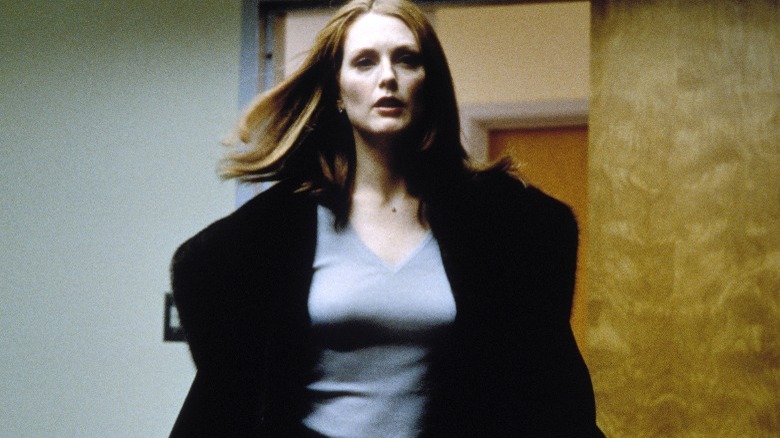 New Line Cinema
Loosely centered on a quiz show called "What Do Kids Know?" this Paul Thomas Anderson ensemble piece follows the lives of several disparate yet connected individuals, including those of the host, crew, and contestants. In another collaboration with Anderson, Julianne Moore is wondrous as Linda, the wife of a wealthy, dying TV producer. Moore is remarkable at playing unlikable women and making them relatable, surprisingly loveable people — which is especially difficult with Linda. Linda is a cloying woman who married for wealth and has lived a life of narcissism. However, a lifetime of cruelty is certainly catching up with her.
Moore is excellent in the pharmacy sequence in which all the anger and frustrations in her life come to a blistering climax as she unloads a vociferous rant against an insufferable, prying pharmacy technician. She possesses a searing, furious vulnerability that's extremely worthy of this urgent, audacious, and spectacular film.
2. Far From Heaven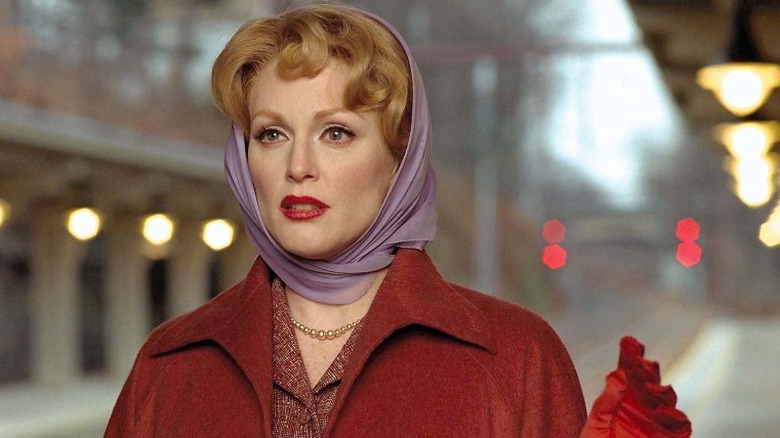 Focus Features
Julianne Moore is brilliant in so many supporting performances and grand ensemble epics, but as we get to the end of the list, her most wonderful films find the actress front and center. In Todd Hayne's extraordinary melodrama, "Far From Heaven," Moore plays Cathy Whitaker, a 1950s housewife who strikes up an unexpected relationship with her gardener, Raymond (Dennis Haysbert). Cathy is white and Raymond is Black, and as it's the 1950s, their affair sets their quiet Connecticut suburb ablaze with nasty, insidious gossip, which threatens to destroy Cathy and Raymond's lives.
Rich in vibrant color and inspired by the films of Douglas Sirk (especially "All That Heaven Allows," which has a similar story of a woman falling for her gardener), Hayne's film is a wonder to behold. While it is a beautiful tribute to Sirk's fabulous career, it's also an incredibly moving film on its own merits.
As Cathy, Moore is nothing short of phenomenal. She exudes an exquisite old Hollywood glamour, with a brimming melancholy that lies beneath her exquisite costuming and luminous red hair. The role highlights everything Moore is brilliant at, accessing the deep inner workings of her characters and beautifully articulating what's beneath. It's challenging, it's bold, and it's astonishing. Every second of "Far From Heaven" feels like a dream that you never want to end.
1. Safe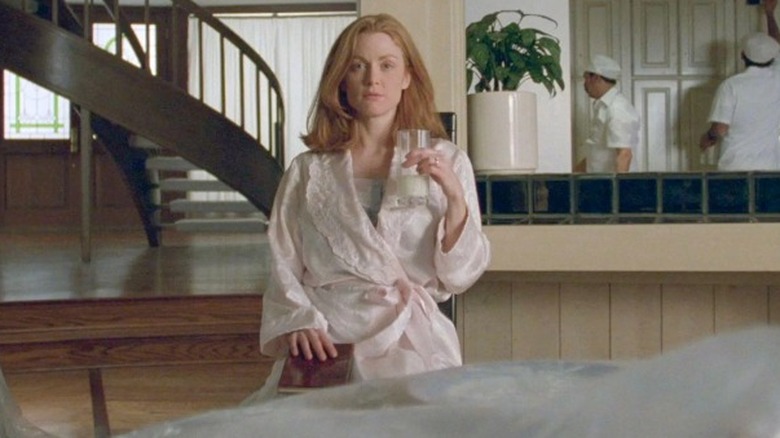 Killer Films
In her first and finest collaboration with filmmaker Todd Haynes, Julianne Moore plays Carol White, a character whose name is as bland as the overwhelming hospital-like blandness of her large suburban home. At first glance, she's a rather vapid woman who is far more concerned with the color of her new couch than any pressing issue. Unsatisfied with her life and relationships, she's often alone. One day, Carol starts to feel unwell but has no specific symptoms. As she gets progressively worse, nobody seems to know what to do, as there's no evidence of the sickness Carol claims to have.
Although "Safe" and "Far From Heaven" sound like opposites, they're linked thematically by their exploration of suburban alienation. However "Safe" takes its character's isolation much more literally. Safe" is influenced by the New Queer Cinema movement and to me, has always been a powerful and effective allegory of the AIDS crisis. The way nobody can figure out what's going on with Carol is similar to the hysteria of the initial mysteries surrounding AIDS.
"Safe" is the most challenging film of Moore and Haynes' partnership — and their respective careers. An incredibly slow burn, there are plenty of questions but no easy answers. Because of its deliberately slow pace and minimalism, it casts an almost hypnotic spell over audiences. While we may not get all the answers, one thing is clear. "Safe" is a masterpiece and an amazing distillation of what makes Julianne Moore one of the world's most gifted actors.