VOTD: Alfonso Cuaron's 'Children Of Men' Blood Splatter Story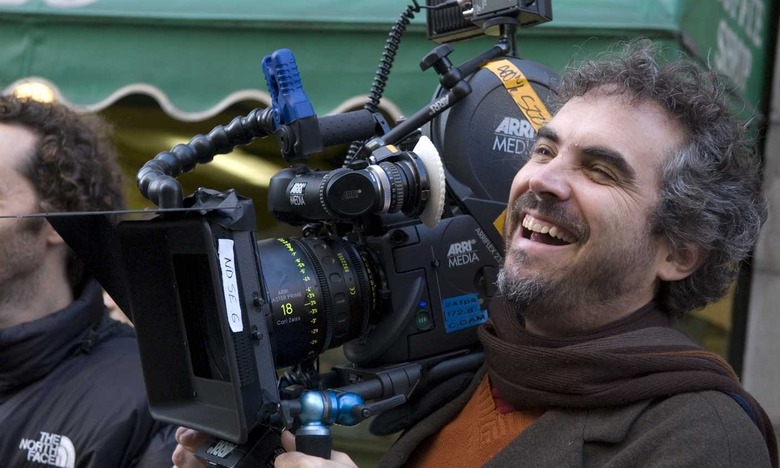 Most people think Comic-Con is nothing more than a house of madness where people sleep for hours to see 30 seconds of brand new exclusive footage. Granted, that aspect of the Con is a big thing. But there are also moments of quiet genius stuffed in between the big events. One such moment took place during Entertainment Weekly's Visionaries panel, which featured directors Alfonso Cuaron, Marc Webb and Edgar Wright talking about their films, new and old.
At one point, Wright asked Cuaron about the infamous moment in his 2006 film Children of Men when blood splattered on the lens during an incredibly complex long take. Cuaron told the story of how it happened, how he tried to stop it, and why it stayed in there. Now you can watch the director explain this piece of modern film history.
Thanks to Reddit for pointing us to this video.
And in case you don't know the scene in question, here it is.
And here's a long video featuring all of the long takes in the film. The above scene takes place at 24:22.